Christopher Miranda/Hauterfly
Culture
Mohit Suri Says Disha Patani Is "More Than Just A Pretty Face And Hot Body". Is That Why The Trailer Has Her In A Bikini?
By
|
A portion of Bollywood has had a long standing problem of objectifying its women. From degrading item numbers with sleazy lyrics to putting actresses in a mould of their own sexual objects, we've seen it all.  Even though we have a come a long way since then, with modern actresses now taking charge and tipping the balance by demanding more respect both on screen and off, some of the younger and newer entrants are still being done dirty.
One of the young actresses who has been receiving the brunt of this behaviour is Disha Patani, whose resume has struggled to go beyond hot booty shorts (Baaghi 2) and showgirl costumes (Bharat), both of which weren't even that cute. Her latest release Malang, directed by Mohit Suri and co-starring Aditya Roy Kapur, seems to be no different than the lot. Don't get us wrong, there is nothing wrong with owning your sensual side on screen and choosing roles that belong to a bold woman of the world. We are all for some show of damn hot realness on screen, but give the girl some substance. Maybe something to do more than just flash a smile in shell necklaces and tank tops!
Talking about the young actress' role in the film, Suri commented, "The whole world feels that Disha is just a pretty face and a hot body. She has something more in her. She's got head and heart too. There is a perfect blend of glam quotient and bohemian vibe surrounding the character, both qualities which I could imagine Disha to compliment effortlessly. The response to Disha's role has been great so far, I'm sure the audience will be able to connect with her even more after watching Malang.", he elaborated.
Here's our issue with Suri's statement right here. It all sounds like a bunch of "big talk". The man is talking about Disha being more than eye-candy in a film then maybe put her in some more clothes than just bikinis and lace bras? The movie is shot in Goa, okay, then maybe not shoot her in the classic male gaze that we are so accustomed to while vacationing in our own cute beachwear. P.S. nobody comes out the water like that – not today not ever.
What makes Suri's comment even more problematic is his 'Saviour Syndrome'. Yet another man trying to "fix" a woman's image in the media and among fans. That too in a film that has been produced by a #MeToo accused man. A Luv Ranjan film is hardly expected to be even the slightest bit respectful towards women. Even Suri himself hasn't fared well when it comes to showing strong female characters on screen with most of his leading ladies playing the part of damsel in distress. Want us to see Disha as something more than just a pretty face and hot body? Maybe give her some more lines, more screen time where she's not preening or dancing and maybe we will believe you.
Also, there is nothing wrong with Disha owning her obvious attractiveness in the media. She can give any supermodel a run for her money with that fit frame and her style game is one of the exciting ones in the scene right now. I don't think she needs affirmations from a man who did not bother to think treat her more than a pretty face on his film in the first place.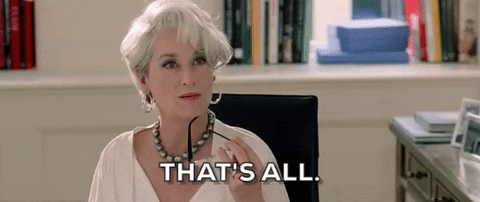 GET HAUTERFLY IN YOUR INBOX!