Shrey Sawant/ TheHauterfly
Dating
People Share Stories Of How Being Unpretentious On Their Initial Dates Worked Out In Their Favour
By
|
I love relationships that are honest and you can be your OG self, and it doesn't even have to be romantic. I find it not worth my effort to put on a show and I become close to only those people I can be myself with. Which is probably why most of my friends have seen me in my homeless avatar and dancing around like a monkey. I remember when I was dating this amazing guy back in college, he and I were like best friends and spoke about the most ridiculous things.
This one time my sister was sitting next to me and she was surprised at our conversations because we weren't all about "aww baby, did you have dinner?" And as I write this, I just realised that I am the happiest when I can be honest with someone and be myself. Whenever I had to hold things back or mince my words, I have been kinda unhappy.
I just found the photo from that moment. pic.twitter.com/MjFqhc97q4

— Eli McCann (@EliMcCann) August 2, 2020
A guy on Twitter shared how his now husband dropped a truth bomb on their second date and the post has gone viral! He wrote, "For my second date with my husband we met in NYC and went to a party and ended up at a McDonald's at 3:00 AM where he reached across the table, grabbed my hands, looked at me adoringly, and said "I hate this. I wanted to go to bed at 9:00. Do not expect this of me again."." People are loving this post and several people shared their own stories. I think it's adorable that he put effort in making him happy by staying out till late. But what's the point if he has to be miserable for that? We should be able to be ourselves and the earlier the better. That way you know who can take you for who you are.
This user shared how on her 3rd date, she told the guy she wanted babies. "On my 3rd date with my fiance I told him I needed surgery for a severe case of uterine fibroids and I'd have to have children sooner rather than later. I thought for sure I would chase him away. But it's a year later and we welcomed our first child into the world on Friday," she wrote. Aww, this is so cute. Where do we find guys who don't freak out with even a little sign of pace and commitment?
Another user described one of their first dates. "My partner and I used to be long-distance, and on one of our first dates when they drove to visit me, they said "I'm sorry, I'm so fucking tired," and we just took a nap. That was the date. It was great," they wrote. I can vouch sleep dates are the best! One person just has to suggest it. I am usually the one to be really sleepy and fall asleep, and bae just holds me, calling it a night. There have been days when he may not feel like sexing it up and that's okay too.
One user pointed out how she told her date her cute shoes were killing her. "I love the honesty in this. On our first date I told my husband that I was wearing my cute shoes and they were killing my feet. He drove me to my car so I could swap out for my comfy shoes. By the end of the night I knew he was the one," she explained. I have long given up on uncomfortable shoes on dates because they come in the way if things I really enjoy, like dancing, taking a romantic walk and not falling flat on my face. Why should we be forced to wear uncomfy shoes to impress him, ladies?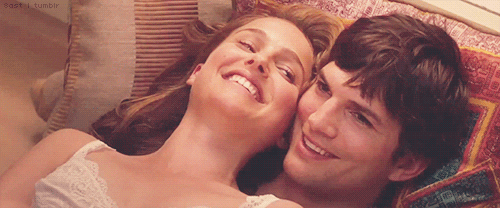 These guys were comfortable enough to talk about their digestive systems on their 3rd date. A user wrote, My third date with my boyfriend was spent eating a guilty feast at a Popeye's and both looking at each other to say, almost in unison, "I think I have diarrhea". We've been together for 7 years." I tell you, such relationships really last. If you can talk poop with him, don't let him go.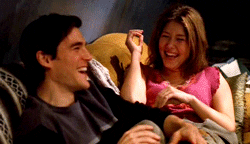 This woman adored her husband for being comfortable enough to show his nerdy side on their second date. "On our second date, we stopped by a lake in the moonlight as we walked home. I looked across the silvery dappled water and was about to comment on the beauty of the scene when now husband said thoughtfully: Did you know the refractive index of water is 1.3," she revealed. This is cute; don't feel the pressure to say cheesy things. Be goofy and let's see if they want it.
This user's story of his parents though is what we all dream of. "My dad saw my mom at her work & asked for her number. She said she lived with her BF. He said to call him when she wanted help moving out. Days later, she called & said she wasn't looking to fuck around so unless he wanted to marry her, she wasn't interested. Married 30+ yrs," they revealed. Time saved, time invested. I need the lady's number so she can coach me to put my foot down.
It's really the only kind of relationship you need. We don't need dates where we must pretend; let's normalise being your og self on dates. Honestly, it just saves a lot of time because you know at the start if you like those quirks or not. Plus, it's just a much healthier relationship when you can communicate without any filters.
GET HAUTERFLY IN YOUR INBOX!