Shrey Sawant/ The Hauterfly
Lifestyle
Jinkies, Velma From Scooby-Doo Is A Lesbian! Series Producer Says The Obvious Hints Were Always There
By
|
Okay, it's time for the 90s' kid line (sue me)! Raise your hand if you had the privilege of experiencing the golden years of Cartoon Network and were glued to every episode of Scooby-Doo! I mean, which kid wasn't, right? Fred, Daphne, Velma, Shaggy and Scooby, the members of Mystery Inc., all packed in that green Mystery Machine van, foiling the plots of men who pretended to be monsters! Okay, now raise your hand if you knew that Velma was actually gay.
If you already guessed that Velma was a lesbian, then you get a Scooby Snack for your perceptiveness. But if you didn't, and had a "Jinkies!" moment, nobody blames you. We probably watched the show and the movies minus the woke-tinted glasses we now sport. It could've been easy to miss out on the subtle hints and clues embedded in the way Velma was written. Besides, the very people who wrote her have confirmed that while there were hints all along for those who could catch them, they were watered down on some occasions as per the studio's wishes.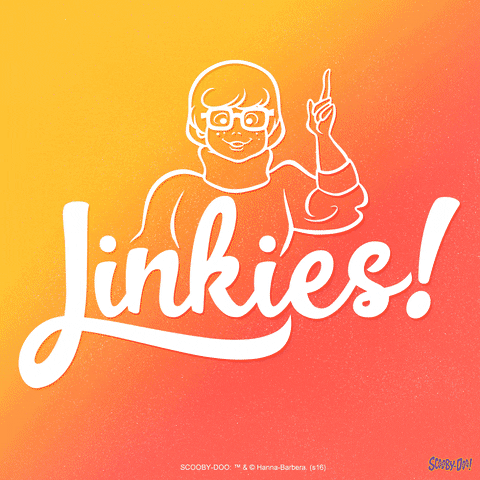 In a pride-themed post shared by Scooby-Doo! Mystery Incorporated producer Tony Cervone, Velma Dinkley can be seen with recurring character Marcie 'Hot Dog Water' Fleach, her once-rival-then-turned-friend who is as smart (she claims smarter) as Velma. Fans will remember that in the Season 2 finale 'Come Undone' of the 11th incarnation of Hanna-Barbera's Scooby-Doo series (2013), the Mystery Inc defeat the Evil Entity, thereby creating an alternate timeline where Velma and Marcie are a couple.
Perhaps referring to this and several other instances (such as when Marcie was subbing for Daphne and had to leave when Daphne returned, much to Velma's chagrin), Cervone wrote in his caption that the makers' intentions about Velma were quite clear for fans who could spot the signs.
Though Cervone has turned off comments on the post now, initially he was actively responding to fans who might've had questions. He pointed how he always maintained that Velma was never bi but gay. In fact, when she was shown to be dating Shaggy, her character was always a little off, indicating that she might not be fully into it.
"If you follow the entire Marcie arc it seems as clear as we could make it 10 years ago. I don't think Marcie and Velma had to act on their feelings during the main timeline, but post reset, they are a couple. You can not like it, but this was our intention."
Soon after Cervone posted this, Guardians of the Galaxy director James Gunn, who wrote the script for the 2002 Scooby-Doo film and the 2004 sequel, Scooby-Doo 2: Monsters Unleashed, also confirmed that Velma was supposed to be "explicitly gay" in the first film, but the studio kept watering it down. Gunn said this in response to a fan's tweet during a Twitter Q&A.
I tried! In 2001 Velma was explicitly gay in my initial script. But the studio just kept watering it down & watering it down, becoming ambiguous (the version shot), then nothing (the released version) & finally having a boyfriend (the sequel). 😐 https://t.co/Pxho6Ju1oQ

— James Gunn (@JamesGunn) July 13, 2020
When we were kids, we mostly followed these cartoons for their entertainment value. But the more my nostalgia makes me read up on them, the more I discover the layered subtext that most of them had, which is likely to blow your mind. Especially since we've always complained about how revisiting old movies and tv shows is difficult due to the lack of adequate representation.
Across the Scoobyverse, Velma Dinkley has dated two boys—Patrick Wisely and Shaggy Rogers. In fact, in the Supernatural crossover episode with Scooby-Doo, Scoobynatural, Velma is shown to be besotted with Sam Winchester and his broad shoulders, and even kisses him in the end!
But looks like these were all stops on her journey to discovering herself, or bleakly put, the studios' efforts to keep her in the closet. But aren't we glad she can finally be with Marcie now! 
GET HAUTERFLY IN YOUR INBOX!