Sama Meerza/TheHauterfly
Sex
People Share The Weirdest Sexual Experiences They Had. There's A Whole Lot Of Bizarre Out There
By
|
I used to date someone who was into really kinky things, and I, being a vanilla girl who shared none of those weird-ass fantasies, felt turned off each time he did. It's almost like it killed my libido for a really long time. Of course, I moved on. Actually, even if sex is generally good, we end up saying or doing something that makes us lose our arousal. Say, for instance, I was in the post-coitus cuddling phase, preparing for round two and this guy told me about a past sexual experience. I would think, "Do you want to time-travel?" I like you and imagining you 'sharing' your wilderness experiences is off-putting, at least during sex. We've shared a great bond and can speak about a lot openly. So how about we keep this for another time when we're just having a couple of drinks watching tv? But then, I too have said funny things that made us laugh. But, well, erection gone!
While sexing it up, don't get too experimental. Do not speak about family or take the wrong name. Do not go too far with the dirty talk. This is risky territory–how about you just stick to moaning and saying things like "Oh damn!" "That was so hot!" or "Ooo I like!"?
I stumbled upon this thread on Reddit where someone had asked, "What is the strangest thing a partner has said or done during sex that instantly killed the mood?" Oh boy! That thread now has more than 12k responses because everybody fucks up and not in an orgasmic kinda way. While some responses fell in the normal category, some just baffled me with their creepy bedroom stories. All-in-all, my eyes are now opened to the fact that just anything is possible!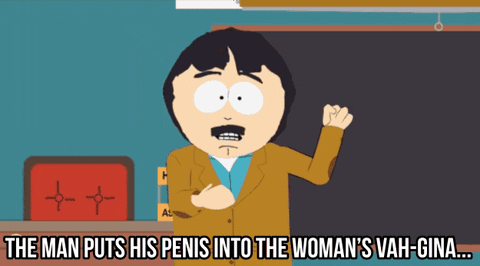 A guy felt bad for calling a spade, a spade. "It was me. Was talking dirty to my wife and I called her vagina… a vagina…. Something like, 'I'm going to stick it in your vagina' with the word 'vagina' said all breathy and slow. She burst out laughing, it's probably been 10 years and she still brings it up," he wrote. Yeah, dirty talk gets weird with real, scientific names.
Another guy recalled having his sperms being called "jelly nectar" and that wasn't pleasant either. "This may not be bad by comparison but it made me cringe," he wrote. Another user commented, "Was she possessed by an ant colony?" Sounds like a legit question.
This one probably killed her libido for weeks to come. "He said 'I'm gonna cum inside you and then we can go get plan b." Whatever your contraception choices may be, plan b should not be included in your dirty talk," a user wrote. Another user advised, "You can also ruin the mood by saying the following, 'Plan B doesn't always work'."
A man spoke about sleeping with a woman with erm… daddy issues. "She called me Ken… Ken was her dads name." That's just gross!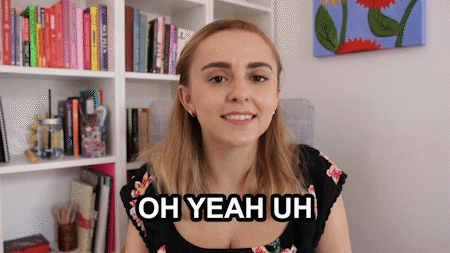 A woman killed the mood by pestering the guy to finish, and then crying because of low self-esteem. The guy wrote, "'Why haven't you finished yet? Am I not pretty enough?' accompanied by crying. I am by no means bragging, this was not hours into a marathon sex session to put pornstars to shame. We are talking, in the first 5 minutes. It was really disturbing and offputting, we did not last long." Well, it's okay to get tired and sometimes, I just want to tell him to like finish quickly but that's like after a long, long time.
A guy killed the mood by calling his date's vagina "friendly". "It was my first time seeing a vagina before. You guys wanna know what I said? Nervous-horny me being a dumbass? I told her 'It looks friendly'. I haven't lived it down," he wrote. Someone added that she was told hers looked like an alien and she would go for "friendly" over that any day!
This is by far my fav one! A guy wrote, "A young lady once barked during sex. Not a playful joking bark, but a creepy, grunting growly bark, like a dog tearing up a toy. Weird." And a hilarious person added, "Must be doggystyle." That's why I love Reddit!
This one is rather dark and if I were a guy, I would have sent her home immediately. "She wanted the blinds open in our apartment during sex, pretty much right after she mentioned she could see the bridge where an ex killed himself," he wrote. Umm, is she coming to the visuals of that spot?
A user wrote, "During intense foreplay, she answered the phone and talked for about half an hour. Mood was killed, embalmed, and buried." Never use your phone during sex. Ever!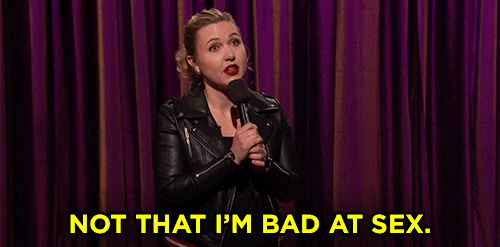 "Back in the day, my husband worked nights throwing freight at a grocery store. There was this old man who worked in another department and on busy nights he would walk around saying 'You're not gonna finish!' then cackle and hobble away. So, while we were getting busy, I got on top and in my best impersonation of this old man said 'yoooou're not gonna finiiish!' The revulsion quickly turned to laughter and I still do it every once in a while (not during sex though)," a woman wrote. Okay, this is hilarious but nope, y'all shouldn't be thinking about old men during sex!
A user wrote how he messed up hilariously, "Doing some foreplay with the girlfriend, now wife, and fucked it up bad. I WANTED to say 'I can't wait to suck your clit,' but instead I said, 'I can't wait to suck your dick.' She started crying laughing….mood is completely gone. Still lie awake cringing everytime I remember it." Well, don't let the train leave the station so soon!
It is such a delicate time when you're sexing it up, so just do not speak about random things. Several users reported how they got turned off with unexpected attempts at BDSM. Discuss things beforehand. No, asking us to hit you isn't sexy.
GET HAUTERFLY IN YOUR INBOX!