Sama Meerza/TheHauterfly
Sex
Are Men Looking For Just Sex On Dating Apps? This Woman Went Undercover On Tinder To Find Out
By
|
In 2016, when Tinder was launched in India, I got on the app, first assuming it to be one for networking. Okay, in my defence, I was naïve back then and I have heard of it from people who were using the dating app for the same. How I figured that it wasn't for networking? The hard way—when men and women started talking about sex. Then, since I was single, I thought maybe this was a sign from the universe that I should probably find me a date. Well, back then, there were some really cool guys on the app, it's just that they were all looking for something casual.
In fact, I received messages that go like, "My house has a lovely view and we could enjoy it while getting drunk on wine." This was literally five minutes after matching with me. Another guy simply texted me he is around and insisted we catch up. Like, hello? It's not like you're ordering pizza from Dominos! The number of sex-thirsty men is huge on these apps. Now, I did match with guys who I had great conversations with. But it seems like it was just an attempt at hooking up. It's not wrong to want hookups, but looking at women on dating apps like they are good just for sex is damn weird.
Almost every guy had a story of emotional damage, heartbreak, family issues, etc., and they required "nurturing". Yes, sex is seen as a method of escapism for many and that's what these guys wanted from an app that connected strangers. I have heard of couples who met on dating apps and things worked really well but, God, clearly those are so rare!
So what about all those men who write in their bio that they are looking for a relationship? A woman took to Reddit to reveal what she found when she went undercover on Tinder. Her aim was to find out what men truly want from dating apps and she was thoroughly disappointed. "So I was bored today and created a Tinder account and pretended to be a man helping other guys increase their "game" on Tinder. I created a profile, stated my intentions, and used a fake name. What I really wanted to see was what do men on dating apps think or really want. A lot of my friends are having dating struggles on tinder but still believe their true love just hasn't swiped right yet. I was ready to prove them wrong," she wrote.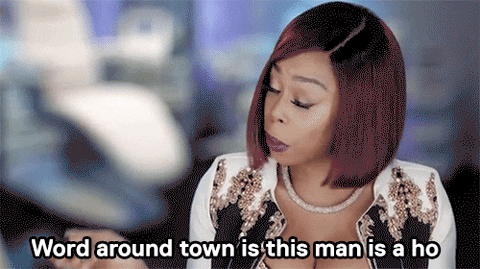 Men flocked to her profile looking for tips to get into women's pants. "I got 250 super likes in 1 hour from men applauding me for helping them "get pussy" even tho I didn't advise them anything I just asked them questions," she wrote. "A lot of them said the women were a waste of time cause they wanted relationships and didn't understand why they'd sign up for a hookup app. They didn't understand why they'd go through the trouble of making a tinder bumble or hinge if they actually want to date. So already, just being on the app, means men will assume you're looking to hook up and that's it," she further added. But Tinder is a dating app, the men who signed up for it made it a hookup app. I am not saying women don't seek hookups but I know far more women who genuinely go there for finding dates and relationships.
Here's the harsh truth—most men said they wouldn't really date a woman on this, well, dating app. "I was like 'Do you think you'd ever date a woman from here?' And about 75% said 'No it's tinder I'm not in that mindset' the remaining 35% said only if she was super amazing which most likely wouldn't be cause they said HVW were not on tinder." How can they be so judgemental of women on the app when they themselves are on it? Such hypocrisy!
"Even tho many guys said in their bios 'just wanna see where things go', they quickly revealed to me they just wanted sex. I asked them why not change their bio and they said that in order to get women into bed they have to basically lead them on," she said. The lady also wrote that these men practically swipe right on every woman on it because it's just sex, what's to think? "I asked them how many women they swipe right on they said pretty much every woman they come across. So you may think it's just him and you but it's really not," she concluded. Sucks, right?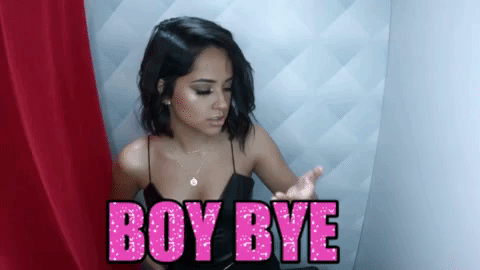 A user added that it's not just dating apps but any app where strangers can interact. "Any app where strangers can interact becomes a hookup app once men touch it. Even LinkedIn isn't safe," she wrote.
Another woman wrote that her male friends were on it for hookups and they would think of a relationship only if it was a woman of their dreams or something. Sure, like Gal Gadot's gonna match with them on Tinder! People also advised that if you want something more serious, go for the paid versions. "You're more likely to find men who are serious about finding a relationship because they're actually investing funds into it. Free dating apps allow any horny or bored male to entertain himself with wasting your time, or manipulating you into thinking he wants a relationship to get you into the bedroom," she wrote.
A woman said that these good-looking, super charming, rich men don't need to get on an app to find a date so they use it for quickies instead. "They don't need to use tinder to find a date. They are on tinder for sex obviously," she wrote.
At this point, I don't know what theories are true but one thing I can vouch for is that men on dating apps—at least most of them–are looking for just hookups. It's okay if you want the same but don't go on it thinking most men sweet talking you are looking for a relationship. If you believe you can still find someone there, keep your standards high and unmatch the trash to declutter.
GET HAUTERFLY IN YOUR INBOX!