Chingsanghoih Guite/TheHauterfly
Relationships
This Personality Trait Is The Reason Behind Most Relationship Problems, Say Experts
By
|
I wish love was enough for a relationship to go smooth. The other day I was re-watching Dil Dhadakne Do and indeed, Pluto Mehra, the doggo was the most normal in the family. He says how humans are blessed with words and language; ideally, we should make use of it to communicate effectively but we end up having relationship problems instead. Animals on the other hand can't speak words but have no problem communicating. Why do we fight when there is love? Why do we misunderstand each other? Why do have emotional and psychological baggage that blurs our perception? I guess that's the occupational hazard of being human, right?
We start off with so much hope; nobody enters a relationship not wanting it to be smooth. But when things begin to go downhill, and we are filled with more resentment than love, we wonder how did we get so derailed? According To Steven C. Hayes, PhD, a professor of psychology at the University of Nevada, most relationship problems can be traced back to a particular personality trait. This personality trait can take the most beautiful relationship and turn it into a toxic one!
What is that trait? He says that psychological inflexibility is the reason couples are losing the warmth in their relationship. It is a "maladaptive response to life's challenges," and is often the cause of several relationship problems.
Hayes claims that he studied "human misery" for decades and found that one radical insight that points it to a particular personality problem. "Thousands of independent studies make it clear that suffering is often the result of something called psychological inflexibility," he told Best Life Online. "This may sound complex," he pointed out but simplifying it, this just means that you prioritise short-term gains over the bigger picture or goals. All this "at the cost of long-term pains."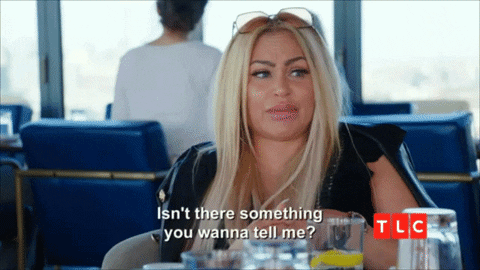 Psychological Inflexibility affects more than your relationships! It affects your mental health and causes havoc in your relationships, career and other goals. It makes you susceptible to depression, stress, anxiety and other negative experiences. "People who are psychologically inflexible not only experience more distress and suffering, they also experience less satisfaction in their relationship. They are less satisfied with their sex life and show less emotional supportiveness towards their partner. Naturally, their partner doesn't get much satisfaction out of the relationship either," explained Hayes.
Hayes said this is "a recipe for personal disaster" and psychological flexibility on the other hand is "the ability to focus on the present moment fully and, according to what the situation affords, change or persist with behavior in the pursuit of goals and values." For instance, you know when someone prefers the temporary thrill of playing the field vs finding someone who really gets you. Psychological inflexibility causes you to feel uncomfortable in a discussion that can resolve your issues. You just want to get away from the confrontation for temporary relief but don't realise how in the long-term it can mess up your relationship. I believe infidelity too can happen because of psychological inflexibility. When you don't have your eyes on the end goal, short-term gains seem more tempting – orgasms from a hot pursuit being one in this case.
Psychologist Steve Rose explained to Best Life Online that several people become psychologically inflexible because they are avoidant of certain negative emotions. Rose suggested that the willingness to experience various emotions, even the difficult ones can change that.
In fact, Rose said that we try too hard to understand and find reason behind some of our thoughts, and when we can't, we feel guilt, shame and fear. He suggests that we must see emotions as information and be open to experiencing a full spectrum, while controlling how much attention we pay to them.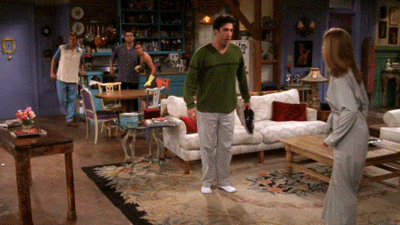 Hayes pointed out that psychologically inflexibility goes hand in hand with impulsive behaviours. "Instead of living by your better intentions, you get sucked in by moods, thoughts, and momentary urges, making you act in ways detrimental to your health and well-being," Hayes explained. Such people often find it difficult to resolve relationship problems with effective communication. "Instead of being present with their partner and themselves, by paying attention to their partner's emotional world and their own deeper needs, they defend. Instead of actively engaging in difficult (but necessary) conversations, they avoid them, or resort to blaming, insulting, and yelling," Hayes revealed.
It is not like this is a trait that cannot be worked upon. But it's important that we identify and acknowledge it and then try to be more psychologically flexible. Listing your goals and keeping your eyes on them can be a good way to start as a couple!
GET HAUTERFLY IN YOUR INBOX!