Chingsanghoih Guite/TheHauterfly
Relationships
Shower Sex Is The Most Pleasurable And Thrilling Kind, Says Study. Let The Orgasms Rain On You!
By
|
Let me put it out there. I am the kind that hates that sex feels like a task. Yes, a little adrenaline rush is good but I don't want to feel like I am training for the Olympics. Even though I am a little flexible, I want to use that for good use – like stretching my body like a cat after I wake up from a good night's sleep. Or throwing my head back with my chest lifting up when I experience a thrilling orgasm. I am not the one to have any remote interest in sex positions like the wheelbarrow and all that. Why make it look like we have no bones? I also love doing it on soft surfaces, like a nice bed or a nice couch. Bathtubs and showers are good for making out. For me, shower sex is when I do everything in there but for penetrative sex we move back in.
Having said, taking all that sexy time from your bedroom to other rooms in your house can break the monotony. Where are people doing it? A study found out where in your house can have super amazing sex. As in where most people are doing it. If you have an exceptionally terrible kitchen with masalas lying everywhere, then I'd advise you to stay clear of that.
"When choosing where to have sex, it's important to think about what turns you on as a couple—being intimate on the balcony brings with it the possibility of being seen by others for instance," Daniel Sher, clinical psychologist and sex therapy expert told Elle. "Having sex in the kitchen can be new and exciting and can also add an added layer of intimate knowledge between you and your partner, which can be subtly tapped into the next time that you're hosting guests." Sher adds.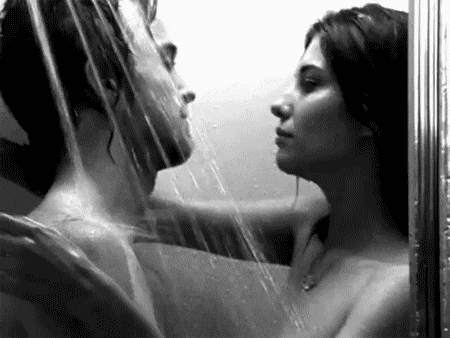 "Lastly: it is always a good idea to experiment with sex in the bathroom. This space provides so much opportunity for exploration and alternative sensual stimulation. Get creative. Have sex standing up. Have sex in the shower, on the basin, in the bath. Make full use of steam, soap, lotions and perfumes," Sher said.
The study asked participants to monitor their heart rate after they have sex in a particular room. It was observed that during shower sex, there was a 73% increase as compared to the rest. People said the steaminess of the room made it so much hotter!
Balcony came second as people loved the feel of being outdoors, without being outside. Of course, having a good couch or cushioned lounger helps. Setting the mood is important! I don't know about sex but I would definitely like kissing on the balcony!
Stairs on the other hand were not really preferred by one. Oh, thank God! It doesn't look very comfortable. It didn't when in the movie Bhoot, they showed Urmilla Matondkar and Ajay Devgn down to it on the stairs. Yikes!
Of course, sex in the bedroom is good too. But it is regular. We are creating monotony there, not breaking it. However, if these options aren't possible, if shower sex is difficult and so is balcony sex, there are other ways to spice up your sex life. Things change quite a lot in India and if you are married in a joint family, shower sex may not always be convenient.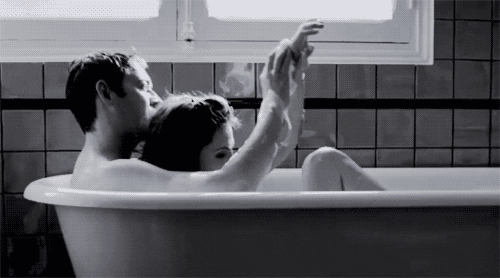 Here's a list of the best places in your house to have sex. Shower sex wins but there are other options!
Bathroom raised 73% heart rate
Balcony came second with a 66% hike on average.
The closet/utility room, a close third with 64% increase in heart rate
The dining room saw a 60% increase
The kitchen scored fifth position with 56% hike
The bedroom came only sixth on the list with an increase of 54%
Living room scored a 51% increase (people prefer bedroom over the living room!)
And lastly, the landing or stairs are the least fun place to have sex with a mere 43% increase in heart rate
"Being sexual has to be a decision for you. You won't be authentically in it if you decide to be sexual because your boyfriend wants you to or your husband is begging you. You can make a choice to learn about your sexuality and have better sex if you choose to do so but please don't let someone talk you into it because that's what they want for you. You need to have a discussion with yourself about if you are ready to become more sexual. Once you decide it's for you, then move on to the next step," Lisa Thomas LMFT writes in Psychology Today. Breaking the monotony, spicing up your sex life and having amazing sex can be a choice. It will not happen on its own. So take that leap, why just have shower, when you can have shower sex?
GET HAUTERFLY IN YOUR INBOX!