Chingsanghoih Guite/TheHauterfly
Relationships
Orgasmic Meditation Makes You Feel Closer To Your Partner, Says Study
By
|
What makes you crave intimacy? When you are anticipating an experience in which all your boundaries are respected, and one in which you connect not just with your partner but also with yourself. You can be going through sex like it's a race to orgasm, feeling pressured to perform and then to climax. But when you go through it just focusing on feeling all the sensations the experience has to offer, the outcomes are a lot more rejuvenating. When Suzannah Weiss of Women's Health tried out an Orgasmic Meditation class, she was told to "orgasm" but not "climax".
Now we wonder, just like she did, what does this even mean? They were told that for the longest time women have been climaxing like dudes with the pressure to reach the peak and going all the way down. But women's orgasms need not be that way. We can be in a continuous state of pleasure, and have more expansive, almost rollercoaster-like orgasms. If we are wired to get that, why should we settle for a peak-and-drop kind? That's just too basic.
And that's what Orgasmic Meditation aims to achieve. It can apparently upgrade your orgasms to make them more rejuvenating, more expansive and a lot more engaging. According to a study, this practice can bring you closer to your partner.
"We were interested in whether a structured intimacy practice called Orgasmic Meditation (OM) would improve closeness," explained study author Nicole Prause, the founder of Liberos. "OM includes a 15-minute practice of manual-genital touching with the only goal to 'experience sensations.' Further, we investigated whether an existing romantic relationship would be necessary between the members of the couple in the exercise to experience increases in closeness," Prause added.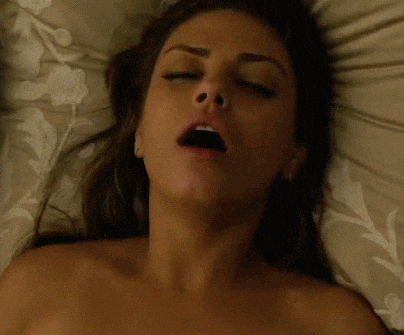 Around 125 couples participated in a series of psychological assesments before and after a three-hour Orgasmic Meditation session. The couples weren't new to it but not all of them were romantic partners. The research found that participants felt closer to their partners after the Orgasmic Meditation session. In fact, even among the couples in a non-romantic partnership, the closeness increased. "We have long known that positive, shared exciting experiences increase relationship closeness, and this adds information about the components of those experiences that may be important," Prause told PsyPost.
Prause added, "Specifically, the structured intimacy practice did not require explicit verbal communication or an existing romantic relationship to increase closeness. Also, genital touch that occurs between partners who are not in an established romantic relationship did not appear harmful, which has been suggested by some therapists and therapies."
How do we go about OMing? First, we have to start communicating about our desires and really share with our partners the way we like to be pleased. We feel desires and we have to stop feeling any guilt for that. "As women, we are often taught that our desire is indulgent or selfish, but true desire is at the foundation of all great things—from relationships to innovation. It's the only force powerful enough to pull us out of the everyday routine of life, or the muck and mire we sometimes get stuck in. I've always noticed that beneath every complaint is actually a desire, so we train women to go straight for speaking the desire," Nicole Daedone, Founder of OneTaste, that teaches Orgasmic Meditation told Goop. Well, the company may have been involved in some controversies but let's not allow that to take away from the amazing concept of OMing.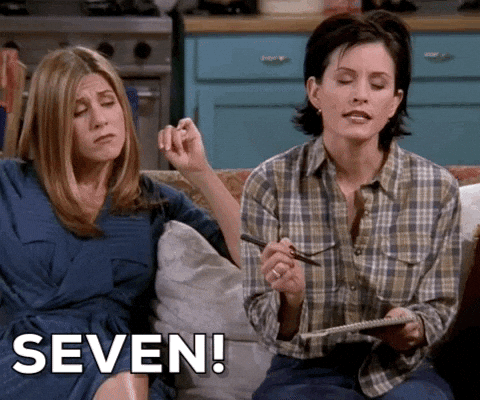 Orgasmic Meditation is all about feeling it, about relaxing and just being in the moment wherein your partner stimulates your clit for 13-minutes straight. You relax and just feel the sensations. "Not to get an effect, but to be present in the pleasure in your own body and with each other. The small miracle is that when we are actually there with each other fully and leave behind the toys and the feather boas or the complicated lingerie, we discover that the simple connection is what we've actually been craving all along. And we can begin to extend this into our whole lives. We learn to take pleasure from the experience. Not living from a formula, but from how good something feels," Daedone explained.
It's not rocket science. Yet, how many guys do that? And if a guy is sending me a continuous state of orgasm, and making me feel these amazing sensations, I will feel closer to him. In fact, he too will feel closer because don't we feel good when we are the reason our partner is on cloud 9?
However, this study had participants that weren't new to OMing. "The main caveat is that these were individuals who already had experience in the practice we tested. Ideally, we would test the effects in a group introduced to the practice as a part of a study," Prause said. "Most participants in our study did not experience physical climax. We are studying the impact of physiological orgasm in separate studies," she added.
The study, "Partner intimate touch is associated with increased interpersonal closeness, especially in non-romantic partners", was authored by Nicole Prause, Greg J. Siegle, and James Coan.
GET HAUTERFLY IN YOUR INBOX!