Chingsanghoih Guite/TheHauterfly
Dating
Meeting Your Partner On Diwali And Other Festivals Can Bring You Closer. Just The Kind Of Fireworks We Like!
By
|
It's that time of the year which always manages to bring a smile to our face, even when life isn't exactly hunky-dory. The festivities fill us with merriment as we light up our houses with fairy lights and oil lamps. Diwali is such a special time; it's not just a day but an entire phase of excitement. Days before it, we start with deep-cleaning our homes, many of us prepare special treats like chakli, ladoo, etc., we order diyas, lights and rangoli, much in advance. Even post-diwali, the cheer goes on with other festivals such as bhai dhuj, New Year, etc.
With India vibing differently around this time, Diwali unites people irrespective of religion and castes. In the past few years, I have literally had two of my closest friends over – one catholic, another muslim. But then again, we have also celebrated Eid and Christmas together!
How can one not want to share such special moments with their partner or love interest? My ex and I started dating around Diwali itself. We were in that talking phase and I knew he liked me. On the day of Diwali, he went around town with me helping me run errands and carried my shopping bags. We freshened up and after celebrating with our families, we met! I can't deny that day things changed and we bonded.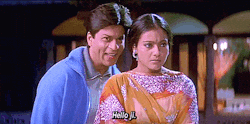 You will understand which direction this is heading
Honestly bro, a guy who wants to just fuck with you won't be around on special occasions. And I wouldn't ask a casual lover to see me because the thing with memories is that those damn things last! And I just don't want my future Diwalis to remind me of my poor life choices. But if you think he isn't a fuckboi and you won't regret it, meet him! If he gets excited about it, he is taking you seriously and that is a good sign. This could be a long term thing.
It will bring you emotionally closer
Celebrating a festival such as Diwali together will give you major couple-y vibes. It's really cute and we do it only with people closest to us. Consider this an official invitation to let your partner further into your world. This ought to bring you emotionally closer.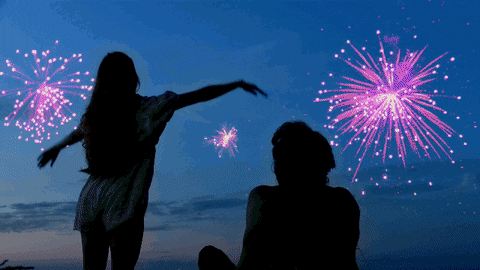 It will add the right kind of fireworks to your Diwali
Crackers are too harmful and mainstream. Add spark to your Diwali by meeting the person who gets your heart racing. Let the fireworks fill your heart, as you sneak a sweet kiss amidst all the celebrations! We heart it!
It will help you understand if he is the one
According to a study, these rituals help couples gauge if they want to spend their life together. When you celebrate birthdays, anniversaries and festivals together, you figure if it would be a pleasant experience all those years to come. We remember these days the most and we'd want a partner who'd add happiness to them.  "Rituals have the power to bond individuals and give us a preview into family life and couple life. We found they help magnify normative relationship experiences," says Chris Maniotes, lead author of the paper, published in the Journal of Social and Personal Relationships. "Rituals seem to really play a role in pausing and slowing down individuals, helping them take a better look at their relationship. They help them see, 'this is who we are as a couple; this is who we are as a family,'" Maniotes says. So who knows where this Diwali might take you?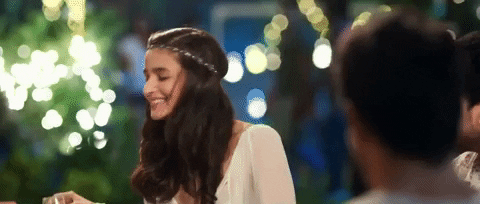 It breaks the monotony
We do the same things over and over again, especially during this pandemic. Bars, pubs, cafes – how about do something fun? Just meeting on the festival of lights and exchanging sweets (even if it's just a cupcake) dressed pretty in Indian wear is so much fun! If you don't get excited about these things, are you even desi?
GET HAUTERFLY IN YOUR INBOX!