Chingsanghoih Guite/TheHauterfly
Relationships
India's First Offline Sex Toy Shop Closed Down; Authorities Don't Want "Such Activities" To Happen
By
|
There was a huge jump in the sale of sex toys and sexual wellness products in India during the pandemic. Currently, you can get access to your choice of vibrators and other fancy products that can bring a whole new level to your sexual pleasure. But all of this is mainly online. Or maybe you can navigate through the shady by-lanes of underground markets that sell these. You know much like there are peddlers selling drugs in dark alleys. Or does it not happen like that anymore? I have no clue. Point is, people treat sex toys like it's a crime to own them. Erm, people will have black money and gold hidden in aata containers at home when a raid happens but sex toy, haww!
So when India's first sex toy brick and mortar shop opened in Goa last month, I was super excited, much like many others. It represented the tiny ray of hope we all felt that we, as a society are leaping towards sexual liberation. Kama Gizmos, the sex toy shop in Goa immediately was being spoken of on the internet.
But how did we think our conservative society would just let this happen if they can object to even Deepika Padukone's half belly visible in Padmaavat? Yikes! The sex toy shop was forced to shut down after the local panchayat deemed "such activities" harmful to our culture.
View this post on Instagram
The sex toy shop was a joint venture between Kamakart, a chain of sexual wellness stores and Gizmoswala, a digital sex toy store. The local panchayat raised an issue with the license of the sex toy store as well as its contents, reported The Indian Express.
While the local authorities said the sex toy shop's license is the trouble here, Kama Gizmos partner Prawin Ganeshan said the real issue is a deeper one.
Calangute Sarpanch Dinesh Simepuruskar told The Indian Express: "We had received oral complaints from many people about the shop and they did not have a trade license. So we have shut it down."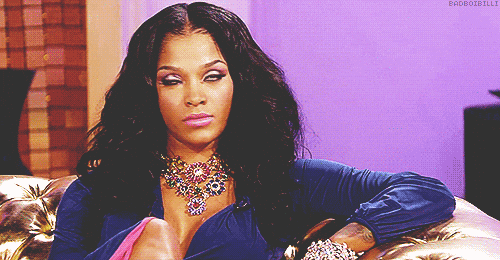 The Sarpanch added, "They were selling sex-related things and we had received complaints from both men and women about it. People had also posted on social media and WhatsApp about the shop. Since it was in a gully everyone had not seen it before." Oh yeah, selling sex-related things must be so bad because of course none of us are having it and India is making babies after babies without sex.
"Our trade license application is under process but we were advised by the people working with the Panchayat that we can open the store and the license would be issued in a few days. On Saturday (March 13), the Panchayat told us not to open the shop for some days so we kept it closed. We were under a lot of pressure from the local authority. Since we are outsiders and not from Goa, we are an easy target," said Ganeshan, CEO of KamaKart.
Ganeshan said that they don't promote nudity and there is no obscenity in the store. He also said that they encountered no problems in other cities they opened in and they will continue to pursue opening it in Goa. "We are selling completely legal products that are for pleasure and protection. We will restart in Goa within another month. We have conceptualised a sexual wellness store with doctor consultation," said Ganeshan.
Meanwhile, the owners of the store said that even after the panchayat shut down the sex toy shop, they were still receiving calls from people wanting to buy the products.
The demand is definitely there otherwise the online sex toy stores wouldn't thrive! The statistics are out there for everyone to see. We are the home of the Kamasutra so why such double-standards?
Of course, having a license is essential but "such activities" like selling sex toys are not criminal. They aren't dragging people into the store and forcing them to look at vibrators. Maybe focus on activities that are rather non-consensual instead of restricting people on consensually accessing modes of pleasure.
GET HAUTERFLY IN YOUR INBOX!