Chingsanghoih Guite/TheHauterfly
Relationships
BaeWatch: "How Do I Make My Parents Stop Pressurising Me To Get Married?"
By
|
It feels like it's a past time hobby of our desi elders to be bitten by this urge to get young women married. No, no, it doesn't matter what you want; it's not like you are an autonomous human being with rights and choice. Unfortunately, you don't have control over your age, so there's no way to avoid being put in a bandwagon of women who must be married off.
The relatives will stick their nose in your business. Your parents or your grandparents will bring out their most potent weapon of torture – emotional blackmail. Very few of us are able to resist that and come out victorious. Most of us give in and end up struggling. It may be just an annoying nudge or it may be full-on mental torture. But one thing is for sure, don't get married for someone else. Marry for yourself and your family must be supportive.
So when a woman wrote to us describing her ordeal, team Hauterfly decided to help her out.
"I am a 27-year-old woman from a conservative family. They have been pressurizing me to get married for the past two years and now they have resorted to emotional blackmail. My relatives have been very interfering, constantly reminding my parents to get me a groom. My dad too isn't very supportive. My mom has been the only reasonable one. I am not ready for marriage yet and I want to do it on my own terms. I don't know how to make them understand. I was wondering if I should move to another city for work to get them off my back. Or will it be leaving on bad terms?"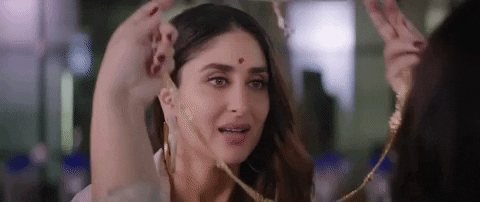 Mansi Shah, Managing Editor: "Uh oh, you don't see it, do you? The years and years of social conditioning by our parents, grandparents and society has lead us to think that as a woman, you're required to get married to fulfil everyone's wishes, even if it means that your wants get trampled over. Except you need to tell yourself that this sort of pressure won't end with marriage. They will then want a child. Then a second one. It never stops. Don't fall for this emotional blackmail. You don't owe anyone anything, especially not a wedding. Take your time, consider all your options and choose your happiness every single time. And yes it's going to be tough but you've to sit your parents down and explain to them that you want to get married on your own terms and on your own time. There might be uncomfortable moments and lots of tension but you need to take back control and ensure they know where you stand. Every parent wants their child to be happy and if you're willing to open a conversation about it, maybe they will be willing to listen. Otherwise, move out, even if in the same city and claim your life back."
Jinal Bhatt, Associate Editor: "This one hits so close to home for me! My parents aren't exactly pressurising me, and even then there are days when this marriage prospect causes massive fights at home. So from that personal experience, I can tell you that this is going to keep emotionally draining you until you break. In simple terms, yes, your idea to move to a different city and be independent is a really good one. And while there might be initial friction and resistance, trust me on this, removing yourself from the situation before either of y'all say/do something that you can't take back will keep your sanity and the peace in your relationships intact.
But before you do that, sit your parents down and tell them why you don't feel ready. Tears are welcome because guess what? Emotional blackmail works both ways. Of course, this isn't blackmailing but your truth—do they want to see you crying every single day of your future life just for the sake of 'log kya kahenge'? In my case, another thing that worked is reminding them of examples in my own extended family of cousins and aunts who're living in unhappy marriages. Maybe the live examples can jolt some sense into them. I'd also recommend subconscious conditioning by watching female empowerment movies and shows together that might make them reconsider forcing you into something you don't want to do."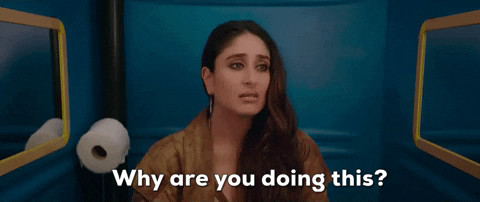 Mitali Shah, Lifestyle Writer: "If you aren't ready to get married, you aren't ready. There is no point in uprooting your entire life just to make other people happy. If they are breathing down your neck, explain to them why you aren't ready. Tell them all the goals you want to achieve before you are tied down. If nothing works, moving to another city is your last resort. It's not leaving on bad terms, it's you trying to live your life on your terms. This is one of the biggest decisions of your life, make sure you are happy with whatever you choose."
Akanksha Narang, Features Head: "My grandmother had been pressurising me to get married with all sort of emotional blackmail, you know typical of Indian elders. I was naïve back then and didn't understand things, so I almost got ready to marry the guy I was seeing back then, just because she wanted me to marry because her heart condition was fatal. I found the courage just in time to put my foot down before they got me engaged. It would have been the worse decision of my life, which technically was barely mine. Remember, consent taken by emotional manipulation cannot be called consent.
Things happened, except my mom, nobody supported me. But eventually, I learnt my lesson – emotional blackmailing will happen but you got to be stern. Is someone else going to give you a magic potion with all that advice that will make your marriage work? It's going to be a relationship you share with your husband and you have the sole right to choose when to find one. Talk to a person who is more reasonable in your family – an older sibling, a relative, or your mom. Ask them to back you up when you have a clear-cut chat with your fam. Wait for a couple of months for things to settle. If they still refuse to understand, you can move out if that is feasible. And each time they start talking about marriage over the call or in-person, just cut the conversation short. Hang up, leave and let them know, they can speak about anything else but this. It should be fine."
Baewatch is Hauterfly's weekly service to womxn everywhere. We are giving no-holds-barred, funny, interesting answers to your relationship problems. We're not experts so you may end up married or broken up. It could go either way. *shrugs*
GET HAUTERFLY IN YOUR INBOX!