Sama Meerza/TheHauterfly
Relationships
A Study Says That To Flirt Well With Men, Women Should Combine These Four Expressions. Screw That, Just Be Confident Instead
By
|
Years ago, my friend and I were at a party and she was struck by cupid with this really pretty guy who looked a lot like Ashton Kutcher. Throughout the night, she tried to drop hints and waited for him to talk to him, except he had no idea she was "flirting" with him. She was missing the flirting expression (oh you will know what I mean in a bit)  Meanwhile, I was busy downing margaritas but things got interesting as the night progressed, and then she had all my attention. She upped her level and I guess he too tested the water for a bit. And just when the night was ending, he and his friends spoke to us. Eventually, they did go out and had a short romantic stint since he was "cold and heartless" or so he claimed to be, like most commitment-phobic men.
But several people rely on dating apps (and then be disappointed by them) today and have absolutely no idea how to flirt offline. Even if you go on a date with a guy you met online, are you good at expressing interest or do you leave mixed signals? The world of dating is a puzzle as people beat around the bush, and drop lousy signs of interest. No, smiling at your date or the cutie you have been eyeing constantly shouldn't count as flirting. Everyone needs to up their game for the greater good.
Thankfully, we have a study that has found the perfect flirtatious expression. The University of Kansas identified a certain combination of facial expressions that women make when they are flirting. And also the set that is easier to comprehend for the flirtee.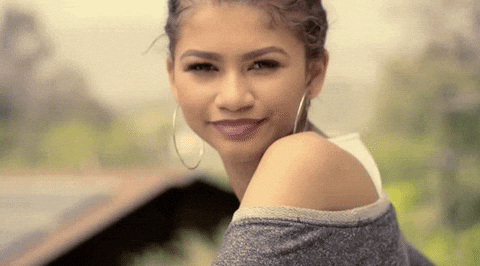 According to the series of studies they published in the Journal of Sex Research, women (professional actors and volunteers) were asked to do a "flirting expression" they use usually. Or they could "follow instructions based on existing anthropological literature for what researchers define as flirting."
And what did they find? According to the official report released by the University, "The team found some women are more effective than others in effectively conveying a flirtatious facial cue, while some men are better at recognizing this cue."
The researchers further zeroed down on a particular set of cues that "were identified by most (if not all) men as flirting." Take a seat for the "it" expression is going to unveiled. It is when a woman tilts her head to one side, slightly looking downward, smiling a little and looking at their love interest. Somehow men could catch on to this set of cues. "Potentially it was [this] combination that made… the expression of some women more effective and recognizable than others," Omri Gillath, co-author of the study and professor of psychology at KU, explained to Yahoo Life.
"Our findings support the role of flirtatious expression in communication and mating initiation…For the first time, not only were we able to isolate and identify the expressions that represent flirting, but we were also able to reveal their function — to activate associations related with relationships and sex," Gillath wrote in the report.
Body language expert Blanca Cobb tells Yahoo Life, "It's the head tilt, chin down, eyes up and smile — that's four cues. It's a really good one when it comes to women."Cobb called this expression "almost like a bashful thing when you look down and look up." "You see it in cartoons and Disney princesses [with] the head down and looking up. It's very powerful," Cobb said.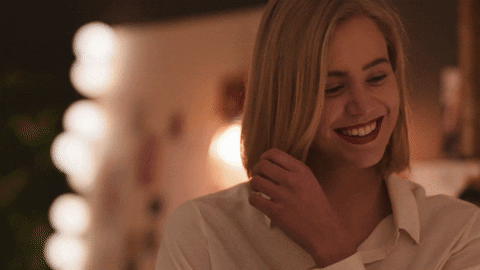 Cobb believes that this whole set can work wonders for your dating lives.  "You cannot just rely on a smile…You cannot just rely on eye gazing. They may not even be looking at you. They may be looking behind you or in your general direction," Cobb explained.
However, I don't understand why are we still relying on playing coy to attract a guy? Like I am not a coy person and I don't want to look down and be shy and wait for the guy to approach me. Women in their 20s, 30s and beyond have been around in the dating pool. We should feel confident enough to verbally express interest. Although, even if you are on a date, I believe non-verbal cues make it more exciting. But they are definitely not an excuse to keep waiting for the guy to make the first move. And if a man gets intimidated by your confidence, let him pack his bags and return to the 50s.
Also, in a developing country like India where men have no flirting game and suck at handling rejection, I don't know if we can rely on body language. Women are scared of random men approaching them because let's admit it, we don't know which one's a creep and we want to guard ourselves. Plus, men getting a green card to approach based on their interpretation of our body language will just mean more women getting harassed in clubs and streets and everywhere.
GET HAUTERFLY IN YOUR INBOX!