Chingsanghoih Guite/TheHauterfly
Relationships
5 Signs Sex With Someone New Makes You Anxious. You Could Be Sexually Anorexic
By
|
Sex is supposed to be pleasant. When bae comes close to you, looks into your eyes, and you can see he wants to plant a kiss on your lips, does it give you butterflies? Or do you feel rather anxious and almost duck, leaving him surprised? It's so sexy when he pulls you closer. But instead of just enjoying the closeness, you start feeling a sense of panic.
You could want to take it slow or you could be just going through sexual aversion which makes you want to avoid intimacy. Even if you're horny, you simply don't want to stick your tongue down his throat.
Did you know there's something called sexual anorexia? The way anorexic people shun food, these people shun sex. It has a lot to do with negative emotions associated with sex. If you've had sexual experiences that made you suffer eventually, it's possible that in your head, sex has become an anxiety-inducing subject.
It can also be because of the negative comments and the guilt that society and religion associate with sex. Sexual anorexia can be triggered by any negative emotional experiences including the very common casual sex ones. We sign up for casual sex, overestimating our detachment skills. And then we walk out of the relationship bruised and hurt because attachment is a bitch and you're an emotional fool.
What do we do after that? We just shun sex. We are so anxious about having sex with someone new and going through the same heart-breaking process again that it takes us forever to open. There are virgins bolder and faster than you.
Sexual anorexia is real and maybe you don't have it if your anxiety levels aren't that bad. But just because a wound is not very deep and life-threatening it doesn't mean it doesn't need to be treated. Are you taking it slow or do you have a fear to overcome when it comes to sex? Let's find out.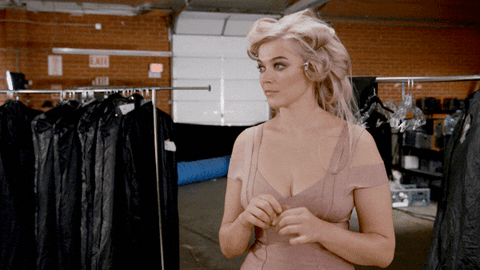 You actually avoid going on dates
At some point, I didn't even want to go on dates because what's the point? I was afraid I wanted to take things so slowly, the guy may just sleep off. I was the internet explorer of the dating pool. Right now, I may still be a little cautious because damn that heart knows how to land itself in trouble! So, here I am, with a relapsed virginity and an empty romantic calendar because sexual intimacy with a new guy gives me 12th boards level anxiety.
After your first kiss, you fear what it could lead to
I mean, you want to kiss and you know that a kiss is like such a basic thing. Remember all those times when you were riding bae like a cowgirl? Okay, I doubt you'd want to remember that. But the thing is that you have a wild side that you've stowed away for some reason. You are not sexing it even if you want to. And even a kiss seems like a big deal. At 19, you were hoeing around better.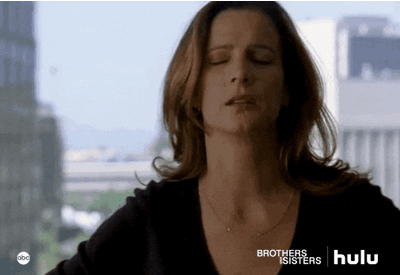 You tend to snap out of romantic moments
As a certified adult of human society, you have gained enough knowledge over the past years on how romantic moments work. You know one thing leads to another and before you know it, his lips are playing with yours and your tongues moving in a rhythmic motion. Wait, does this make you anxious too? You're nervous in romantic moments and you're quick to break them with an awkward laugh or an excuse.
And if you take a step forward, you wonder if you went too far and take two steps back
Maybe in a moment of drunkenness (without which you find it difficult to take that leap!) you take a step forward towards your potential orgasms. The next morning, you're nervous and wondering if you opened the gateway to something more sinister. What if it leads to more? What if this ends like it did the last time you got your heart attached to someone you sexed with? You run so far back that it feels stressful even to hold hands.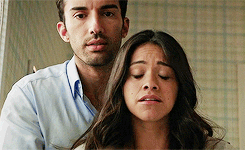 You're someone who can't keep sex and emotions separate
The thing is you know that sex means a lot to you. It's that moment of intimacy and warmth and you don't know how to not get attached to someone giving you all that love. You need to understand that sometimes love and lust isn't the same. And it's okay to wait and see if your relationship has more depth to it. But don't hold yourself back due to the fear of attachment. That way you won't get attached even with someone who deserves a chance.
GET HAUTERFLY IN YOUR INBOX!