Christopher Miranda/Hauterfly
Relationships
5 Emotions Every Bride Feels On The Morning Of Her Wedding
By
|
I know, as a matter of fact, that I am going to be a very emotional bride. There are some brides who are good at really keeping calm on the morning of their wedding, but I know I won't be that bride. When you're just hours away from your wedding, the number of emotions you're feeling probably exceeds the number of dishes in your reception buffet and it unleashes the waterworks. You're going nuts! But hey, it's okay, because most of us will feel the same when we are just headed to our wedding. You can handle it. Here are five emotions you feel the morning of your wedding and how to handle it all. *plays 'I'll be there for you'*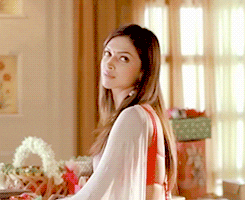 You feel overwhelmed because so much is happening
If you can plan an Indian wedding, believe me you can plan any event whatsoever. This is the craziest crazy can get. I mean, I get a headache even during festivals when my entire Punjabi fam is under one roof. I love them but when all those crazies come together and there are several parallel conversations happening at one go, God save me. Weddings can be so overwhelming and exhausting because as a bride you can't even be cranky openly. And all the attention is on you at all times. Phew.
How to deal with it: Do anything that will help you relax the night before the wedding. Spend some moments of tranquil with yourself and be prepared for the madness that follows.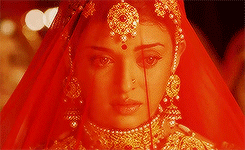 You're sad because you're leaving your home
You feel all your PMSing moments were nothing in comparison with how emotional you feel the morning of your wedding. Everything and anything can make you cry at this point. You know that night you won't return home to your own bed and the house you grew up in. Your parents crying intermittently doesn't do very well for your own emotions either.
How to deal with it: Let it all out. Don't control your emotions; don't hide your tears. Hug your family and cry and that's the best catharsis ever. Once that's out of your system, you'll be ready to be smiling at your wedding. Or maybe not. *bursts into tears*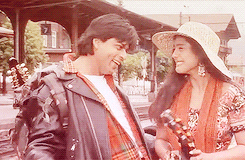 You're nervous because you don't know what lies ahead
Whether it's a love or an arranged match, nobody knows how things will be after marriage. Will you be able to gel well with his family? What kind of arguments will you have with him? These things you know only after living with them. Doubts can creep in and you understand cold feet is real.
How to deal with it: Know that everything in life is a gamble but thinking optimistically really makes a difference. Block these thoughts out and think about all the romantic things he has done for you. And talk to him, he will allay some of your fears.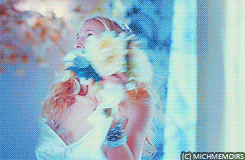 But you feel excited because it's your day after all
Your heart wants to jump out of your chest. Everyone is celebrating you and giving you the attention that's making you happy. You look into the mirror and admire how gorgeous you look! There are professionals assisting you with every little thing.
How to deal with it: Just enjoy every moment of it and don't forget to have a lot of fun with your entourage. Don't get caught up with tasks; delegate the responsibility!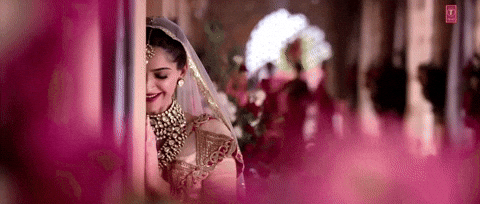 You feel so much love and loved
This is such a special day and you realise the magnitude of it. You're stepping into a novel journey with so much hope – a journey that will be filled with love and warmth. So you are brimming with affection the morning of your wedding – for your bae and for your entire family because they have been throughout with you. Everybody else is showering their love on you!
How to deal with it: There's really nothing to "deal" with. Just savour the moments and express your gratitude for what you have.
10 Songs To Definitely Have On Your Wedding Playlist For This And Every Other Season(Opens in a new browser tab)
7 Ways To Live Peacefully With Your In Laws(Opens in a new browser tab)
GET HAUTERFLY IN YOUR INBOX!