Shrey Sawant/ TheHauterfly
Relationships
10 Thoughts I Had When I Tried Making Out In The Shower. PS: I Loved It.
By
|
Shower sex is uncomfortable. It's overrated and impractical. People often say these things about shower sex, right? Well, I too felt the same way about it but then I realised that it isn't so bad. In fact, it was pretty good. Okay, I wouldn't recommend actually having penetrative sex in the shower unless you're really athletic. I am not, so I stay clear of that one. But indulging in foreplay and oral sex in the shower is literally the best thing ever.
I am not even a very kinky, BDSM kinda girl. But I love romance and somehow that calls for keeping the spark alive by not settling into a monotonous sex routine. So in the name of love, romance and erotica, I am up for things that can give me experiences to cherish during dry times like these.
The first time bae and I showered together, it was me who suggested it. I don't know why I just loved the idea and this was the morning followed by a night of passionate love-making. I probably wanted more and also because morning sex is like bril. We both were pretty unsure of what to do considering it was a first for both of us. But it turned out to be so good, we wanted to do it every single time we had a sleepover. In fact, it was our favourite way of ending a sleepover – with some more love-making before we head off to our respective offices. I miss those days! I know, if we did it every time then it could become monotonous but hey, there's so much to try out that every shower love experience was different. Here's what was going on in my head!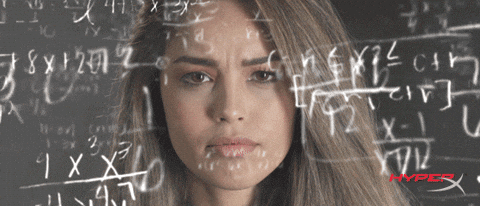 1) What is the ideal shower and sex ratio?
Okay, we are in the shower, hoping the other one has done this before. But tough luck! Are we actually taking a shower or do we just get straight to business?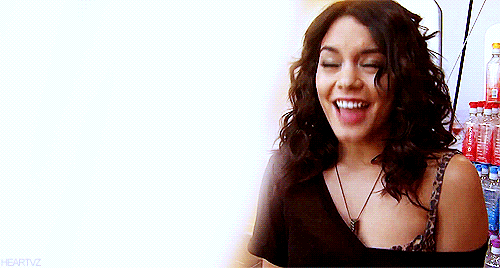 2) It feels like heaven when his hands glide on my soapy tits
He's lathering me up and oh boy, his hands just make such smooth movements on my soaped up tits. This is so good and I just let a moan out!
3) Can I just stop drooling looking at him all wet, naked and hot?
Really, I just want to look at him with his wet hair and drops of water falling on his naked body. It almost feels like Aquaman has emerged from the lost underwater city in my very own bathroom!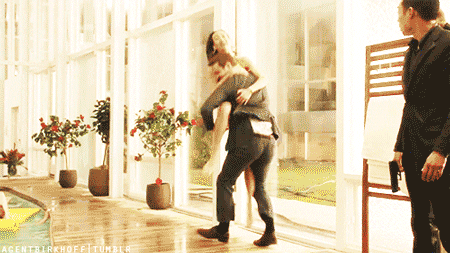 4) It's really cute and sexy but I hope none of us slip
This is going surprisingly well. This is also I believe what living on the edge feels like.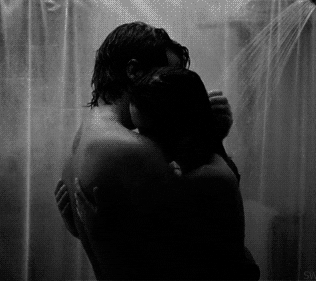 5) Kissing in/under/near water is so romantic
Just being in his arms, touching his face and kissing the fuck out of him feels so romantic in water. I can't wait for monsoons! Kissing in rain is going straight on my to-do list, after him of course!
6) There's something oddly sexy about him washing my hair
It's so cute that he is washing my hair. And he is doing it so well; I feel pampered, cared for and horny all at the same time! Fix me, baby!
7) I am weirdly comfortable with this
If I can be comfortable with him making out with him and actually having a bath in the shower, this has to mean something. I feel so at ease with him, I can literally be naked and not necessarily be having sex.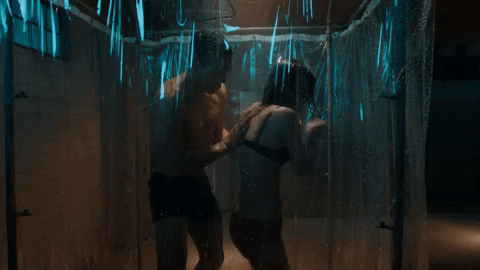 8) Turns out, soaping each other's back can make you hornier
The way his hands navigate the way from my neck to back before reaching for my boobs makes me dripping wet just thinking about it.
9) Wow, orgasming while standing feels so kinky
My vanilla self feels so adventurous getting it on while standing. And the way he is holding me so I don't fall while experiencing explosive orgasms is just so cute. Also, his grip is really good!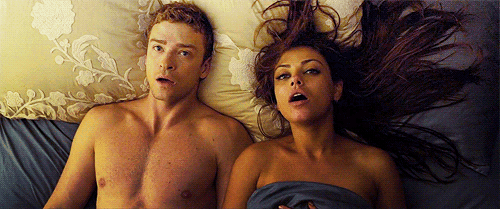 10) I so wanna go down on him
While we are at being kinky and stuff, how about I make him go crazy with some shower oral sex?
GET HAUTERFLY IN YOUR INBOX!