Shrey Sawant/ The Hauterfly
Lifestyle
The UP Government Has Decided To Open Malls But Keep The Shops Within Shut. So Here's What You Can Do Instead Of Shopping
By
|
After 5 phases of lockdown (or was it 6? I have lost count) we have finally reached the first unlock phase. Though not as much fun as I would've hoped, considering everyone is still terrified of stepping outside at least we have finally reached there. The thing is, the unlock phase one and the coronavirus have nothing to do with each other anymore and that is scary. 
On the brighter side, all malls and restaurants are opening up as part of the unlock 1. This means things are slowly starting to open up but we clearly haven't thought it through. You know, like our decision to open up when the cases are at peak. However, the UP government has decided to open all the malls but keep the shops within shut. According to reports, this is because the mall owners aren't agreeing to some of the demands made by the shopkeepers. This got me thinking, having a mall with no shops is…what's the point?
I have compiled a list of all the fun things you can do in a mall with no shops. Check it out!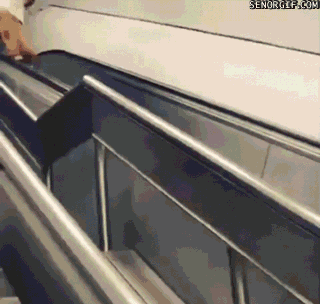 Have a relay race on the escalators
Having an escalator race in a mall has been a childhood dream of mine. But obviously, I have never gotten the chance since they are usually bustling with crowds. But now, since the state government have decided to open the malls but keep the shops shut, I am sure there will be plenty of empty escalators for me to hold my obstacle relay race. You know what, I just realised I could host my very own Jimmy Jab Games! (I know all the Brooklyn Nine-Nine fans will want to participate).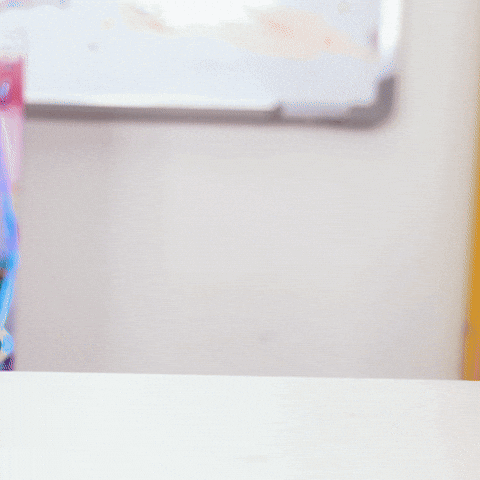 Play Hide And Seek
Now, if you aren't even a tad bit intrigued about playing hide and seek in an empty mall, your childhood has been a waste. There are thousands of nooks and crannies to hide in and the poor person seeking would take hours to look everywhere. This right here is every seven-year-old's and my paradise. Also, I have a moral dilemma to share with you'll- would you'll consider breaking into the candy store or is just me? Don't judge me, it's a very valid question.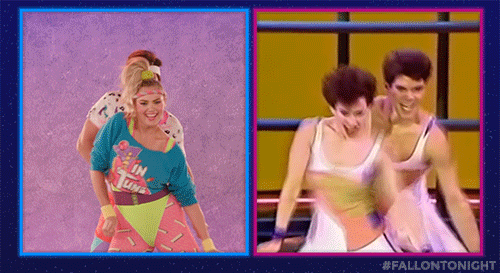 Exercise
I know this is what gyms are for but can you imagine how much fun it would be to use a mall as a jogging track or maybe a Zumba class? I would gather a few friends and run around the mall. Besides if you do a little jugaad, you will find the mall is very well equipped with gym equipment. For eg, wouldn't the escalators be a great place to do step-ups? If nothing, at least it will get you your workout motivation back and more importantly it gives you a chance to work out in a mall. This is a rare opportunity and it's time to carpe diem this situation.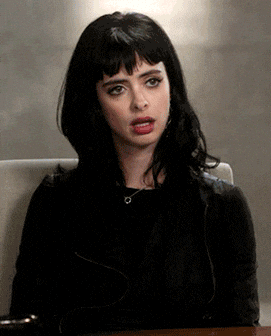 Make TikTok videos
The state government just did all the amateur TikTokers a huge favour by providing them with the best backdrop they could ask for. If I had to make a TikTok video (what has life come to), this would be my ideal setting. So, there is no doubt in my mind that all these TikTok "influencers" are going to flock there because any which ways all they do is hang around malls. With their golden streaked hair and their bulky sneakers, you can't miss them, unfortunately. So great, we are going to have more TikTok videos of people doing stupid (but sometimes hilarious) things. That is just what this pandemic needed. 
Ride the trolleys
How can this not be the first thing you do in an empty mall? Divide yourself into teams and make a little race out it. This is again another childhood dream of mine (wow, I was not an ambitious child). But no seriously, when I heard that the malls were going to open without the shops this trolley race was the first thing that popped in my head. Hopefully, I will be able to ride the trolleys before they decide to open all the shops. 
This 103-Year-Old Grandmother Recovered From COVID-19 And Celebrated By Taking A Sip Of Chilled Beer. We Love Her Spirit
GET HAUTERFLY IN YOUR INBOX!