Courtesy: The Balance
Lifestyle
5 Tips To Ace That Telephonic Job Interview
By
|
In the current job scenario, companies don't want to spend time or resources over people who they think aren't a fit for their organisation. Interviews can only test out a part of a potential employee's skills, but the real deal only comes out when the individual starts working.
To further the process of filtering out the most capable ones, telephonic interviews have gained massive popularity.
Why so? Because a) it is easier for the employer to not have a bias towards the particular person; b) it takes up far less time; and c) it is great for people who don't stay in the same city as where the office is located.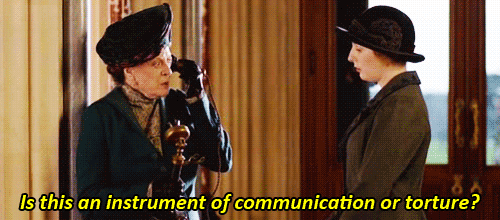 But, since you don't have a visual contact with the person who is interviewing you, the whole experience can be nerve-wrecking. You have to bring in your A game in those 20 odd minutes and make sure you impress them enough for you to land a one-on-one meeting.
And these 5 quick tips will help you through. All you have to do is breathe, be confident, and be positive about cracking the interview.
Plus, the best thing about a phone interview is that you can sit around in your pyjamas and relax in your own environment. Just make sure you wear a nice top, put on some makeup, and have your hair in place.
1. Resume And Notes By Your Side
Even if it's a preliminary telephonic interview, you must take it seriously. Make sure your CV is in front of you and you have made some notes about the company to which you have applied.
Highlight the key points and talk about them before anything else. Research beforehand and find out as much as you can about the organisation.
2. Prep And Listen
Usually these calls are scheduled, so you will have ample time to prep for it. Make sure no one disturbs you while you are on the call and turn off your call waiting settings, so that nothing distracts you at all.
When the interviewer calls, let him/her lay the ground for the conversation and take you through what the procedure is going to be like. Once that's done, you can start talking and answering the questions.
Always remember, listen first and talk later. If you can't hear, politely ask them to repeat themselves or call at some other time when the connection is better. Being honest is better than losing that opportunity.
3. Smile While Talking
This is very, very important and will convey your enthusiasm for the job. Vibes are something that can easily be detected through a phone call, so be careful.
4. Keep Water By Your Side
A glass of water right next to you will help stay calm and quench your parched throat, if needed. Keep drinking and boosting your energy levels to stay focussed.
5. Thank You Note
Not immediately, but an hour or two later, follow up the call with a message or e-mail to thank them for taking out to time to interview you.
Also, ask them for the next step, but keep it short and precise. Don't get overwhelmed, emotional, or impatient.
GET HAUTERFLY IN YOUR INBOX!