Sama Meerza / The Hauterfly
Lifestyle
NSO Report Says Average Indian Woman Spends 243 Mins On Domestic Chores, Ten Times More Than Men.
By
|
On Tuesday, the report for a one-of-a-kind study by the National Statistical Office (NSO) was released. This study measured the way Indians spent their time. Titled 'Time Use In India', the study "measured the participation and time spent by persons in paid activities, unpaid caregiving, unpaid volunteer work, unpaid domestic service producing activities, learning, socialising, leisure activities, self-care activities, etc." And according to this NSO report, women in India bear the brunt of domestic chores, when compared to men. 81% women tackle domestic chores, while only 26% of men do it.
Now I know, at this point you're probably thinking this isn't some groundbreaking news.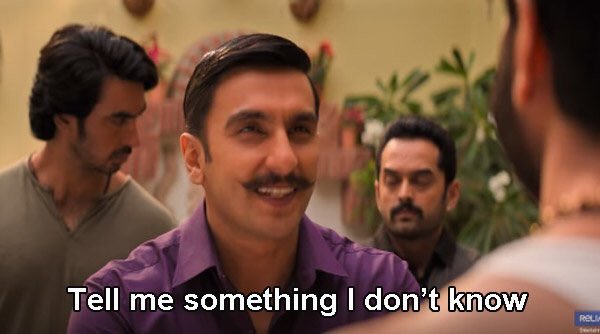 But what the NSO report does is quantify how exactly unfair this division of domestic labour really is. Reetika Khera, who is an associate professor of Economics at Indian Institute of Technology, Delhi, told Hindustan Times, "It has been widely known, and for long, that Indian women undertake a lot of unpaid domestic work. The time use survey only reveals the extent of the disproportionate burden on women. Yet, it is an important first step towards recognition and greater appreciation of their contribution."
The NSO report is based on a survey of 138,000 Indian households, conducted over a period from January 2019 to December 2019. Anyone over the age of six was considered a participant. The age was this low because in a lot of households, especially in rural India or low-income homes, children begin contributing to domestic chores from a very early age.
The survey found that the average Indian woman spends 243 minutes (a little more than 4 hours) on doing domestic chores. So, 19.5 % of an Indian woman's time, out of 24 hours, is spent in performing unpaid domestic work and caregiving services. This is ten times of the time that an average Indian man spends on household chores, which is a mere 25 minutes or 2.5% of the 24-hour day. Consecutively, men get more time to spend on very other activity, such as self-care, voluntary activities, learning and so on. No wonder women are lagging behind in the fields of education and workforce, because while there are opportunities for them to excel, they probably don't have enough time to spare for learning, educating and skill building, because of domestic responsibilities.
This also puts into stark contrast the idea that a housewife or a homemaker has a much relaxed life. Clearly, they don't get to spend enough time on their on self-care or leisure because the mountain of domestic chores takes time is forever present.
There were noticeable differences seen in the results of rural and urban areas. For example, women in urban areas tend to spend more time in learning or leisurely and self-care activities as compared to women in rural areas, who participate more in paid or unpaid work.
However, one of the most striking results in the NSO report were how women's participation in domestic labour decreased post the age of 60, while that of men increased with age, more significantly post 60 years of age. It was pointed out that the reason for this could be retirement for men, as well as senior women living in joint families passing on the responsibilities of the household onto their children, grandchildren and daughters-in-law.
The lockdown could've probably shaken these numbers quite a bit. And I would love to read the NSO report of 2020, hopefully published next year, to see whether all those photos of men contributing to domestic chores were legit, or just for the 'gram! Alright, I won't get gender biased here already. But what this report reiterates is a desperate need to recognise the unpaid domestic labour that women put in every single day, and also normalise a more fair division of labour. It is a Herculean task, considering the deep-rooted patriarchy at the core of this system. But perhaps, we can educate our younger generations to do the math better? You can start by showing them these numbers.
GET HAUTERFLY IN YOUR INBOX!