Shrey Sawant/Hauterfly
Lifestyle
No, I Am Not Learning A New Skill, Or Taking An Online Course During This Time. Am I A Waste?
By
|
Just the other day while talking to my boyfriend who is currently stuck in a foreign land due to the coronavirus lockdown like the one going on in India. He went on about using this time to learn a new language and catch up on some reading. I felt a certain sense of uneasiness. At first, I dismissed it for the under-cooked chicken I ate earlier that day, but later when a similar feeling took over me, this time while talking to my best friend who spoke about just how much exercise she is getting done in this quarantine, I knew it wasn't just the chicken, but the elephant in the room that I wasn't addressing.
You see, for the past few days, whenever I talk to anyone in this quarantine, it seems like everyone I speak to is making drastic  changes in their life, and using these weeks productively. I, on the other hand, find myself wondering if the fact that I am not doing the same, makes me a waste? On one end, I have people in my life who are actually driven even in such uncertain times, and then there is me, who has been competing with her dog, to see who sleeps more hours of the day.
And while, at first as everyone else's instinct drove them right to their beds, the fact that mine has still kept me there, while others progressing to a rather productive stage is kind of unsettling to me. You might also say that the constant nagging of my parents reminding me of the same has kind of added to the situation, but if I am being honest, this one has more to do with peer pressure than with parent's pressure.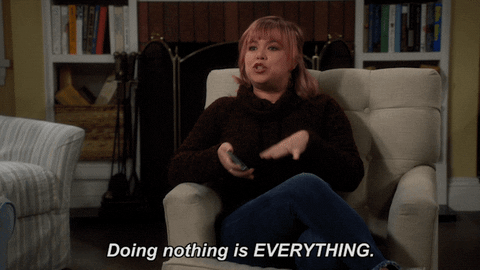 Who knew, years after I have graduated, would I find myself stuck in a 'to do or not to do' kind of dilemma again. But then again, what were the odds of a guy eating bat soup and us getting locked up for a month too? But that is not the point, the point is to talk about the lack of drive, that in turn is driving up my own insecurities. So to come down to the most important question, is it really all that bad if I am not doing anything productive in this lockdown?
Having spent most of my life on pre-determined path, from school to college to work, the grind has been on-going and relentless. The willingness to not just be in this rat race, but to also succeed has been maddening, and maybe that is why when the world stopped spinning on its axis for a moment, I decided to stop with it. And unlike the popular opinion, it feels mighty great to just stop and do nothing for once.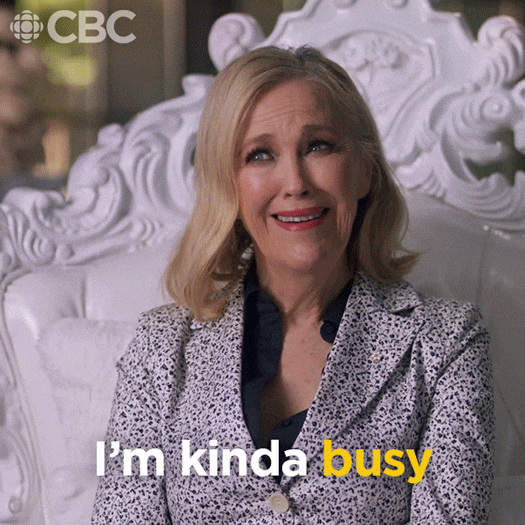 For the first time in my life, not being productive has brought me joy that even being at my most productive couldn't. And it is not the jumping up and down on the bed kind of joy, but the kind that is silent, yet strong enough to bring you that feeling of satisfaction and relief. And mind you, this coming from a person who takes pride in being a workaholic and stretching hours to make the most of her day, it came as quite a surprise to me too. Which is probably why, when I see people still trying to make the most of this in this confusing time, I am riddled with the thoughts of whether there is something wrong with me.
No, I am not learning a new language, no I am not reading up on the books collecting dust on my nightstand, no I am not learning how to make gol rotis and no I am not working out at home either. And yes, that is okay. People have their own way to deal with stress and anxiety, and if your way is this, it is justified and nothing should make you feel otherwise. Because, the way I see it, we have all been so engrossed in keeping ourselves engaged all the time, we forgot what it was like to enjoy a little nothingness. To turn ourselves off for a while, let everything around settle and then when the time comes, strike back in full steam.
GET HAUTERFLY IN YOUR INBOX!