Shutterstock
Lifestyle
5 Easy Tips To Keep Your New Year Resolution Intact
By
|
In a week, we are going to welcome a new year with rejuvenated hopes and dreams. We are going to party all night long and spend quality time with family and friends. But what we also are going to do is make resolutions, some sober and others definitely drunk. Looking back at most of our track records, I can proudly say that we all have mastered in breaking our resolutions religiously, every year. While some of us last in the race for months, others are out in days or even hours!
Let's change things a bit, this time around. Let's promise ourselves to actually keep the resolutions intact. It is not that difficult a task, if done wisely. So, when the clock strikes midnight and you close your eyes to make that promise, remember that you have to keep it, no matter what. And to help you succeed, here are 5 easy tips that are foolproof!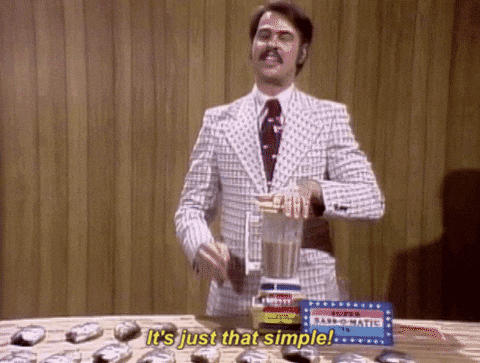 1. Keep It Simple
Choose your resolution judicially. Pick one that is possible to achieve and not something that can tear you apart. I want to travel the world but it's a slightly elaborate resolution, right? Instead, if I have resolved to travel to Ladakh this year, which is relatively doable. So keep them simple and you will see that you are automatically able to keep them!
2. Stick To One Goal
Once you decide your goal, stick with it — don't keep changing and jumping between different resolutions. You cannot lose weight and eat yummy desserts! Choose one that really motivates you and then focus to achieve it by any means.
3. Make Notes
Write it down in your notebook and, if you don't have one, then be sure to buy one. Keep post-its here and there which will constantly remind you of your goal. Download apps that work as reminders, even if they are annoying!
4. Treat Yourself
At every step of the way, keep rewarding yourself for the hard work you put in to keep that resolution. A cheat day, a gift, a new book, a chocolate, or even a pat on the back — anything small is extremely effective when you are trying to complete a task. Seek support from your family and friends, but also motivate yourself at every step,
5. Make It Pleasant
Why do we keep resolutions? Because we want to achieve something that in the longer run will make us happy! So if it's something that will give make us smile at the end of the day, it shouldn't be hard to overcome, right? Resolutions are fun and always remember that! It doesn't always have to be about exercising or dieting — try something different, like throwing more parties, smiling more, making new friends, or even learning how to learn to juggle! Whatever it may be, keep it because you love it.
GET HAUTERFLY IN YOUR INBOX!