Shrey Sawant/ The Hauterfly
Lifestyle
Jennifer Aniston Is Auctioning A Nude Portrait Of Herself To Raise Funds For Coronavirus Relief. Every Bit Counts
By
|
As the COVID-19 pandemic continues to plague the world, people have started thinking of innovative ways to do their bit and help out in whatever big or small way they can. We've seen everything from a virtual lemonade stand, to a man marrying his own cat to raise funds for an animal society during these trying times. Celebrities, too, have been using their influence for a good cause. Some stars have donated to charities and funds, while others have been out there on the field volunteering. Sonu Sood has perhaps done more than anyone else to help migrant workers reach home safely.
Now, Jennifer Aniston has taken up an interesting way to do her bit. She has collaborated with her photographer friend, Mark Seliger, and auctioned her portrait to raise funds for coronavirus relief. Jennifer made an Instagram post about the same which read, "My dear friend @markseliger teamed up with @radvocacy and @christiesinc to auction 25 of his portraits – including mine ☺️- for COVID-19 relief… 100% of sales proceeds of this portrait will go to @NAFClinics, an organisation which provides free coronavirus testing and care nationwide to the medically underserved. Link in my bio to learn more about the auction. Thank you again to Mark for allowing me to be part of this ❤️🙏🏼 #radart4aid".
The picture in question was taken in 1995, when Jennifer was still playing the adorable Rachel Green in the popular sitcom Friends. The current bid for it is a whopping USD 6,500. Even before this, Jennifer has been contributing towards helping healthcare workers and those suffering from the virus or indirectly impacted by it. Last month, she gave a USD 10,000 gift card to a nurse who had tested positive for COVID-19. She also raised money for the cause through the virtual Friends reunion. Portraits of Leonardo DiCaprio and Billie Eilish are also part of the collection being auctioned by Mark Seliger.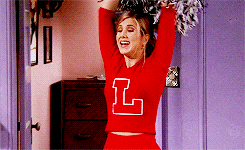 We think it's wonderful that she's been doing her bit, especially in times when performative wokeness is being used by celebrities as a publicity tactic. When this is all over, real work will show, and we will know the difference between those who chose to use their voice and influence for good, and those who hopped onto the activism bandwagon for the trend.
This Brand Made An Ad About Maids Being Carriers Of Coronavirus And Got Slammed For Being Classist. They Had It Coming
GET HAUTERFLY IN YOUR INBOX!