Shrey Sawant/ The Hauterfly
Lifestyle
I Have Been Binge-Watching Workin' Moms On Netflix And Here Is Why You Should Too
By
|
I know how hard and unnerving it can be to experiment with new shows on Netflix. I hate it too but I can't watch another round of FRIENDS. So, I decided to experiment with shows that always looked interesting, but I never got around to watching and the first one on my list was- Workin' Moms.
If you haven't discovered it on Netflix yet, you don't know what you're missing out on. The premise of the show revolves around four mothers who help each other navigate their way through motherhood. It's really funny and the perfect lockdown Sunday binge.
Here are five reasons why you must watch the show: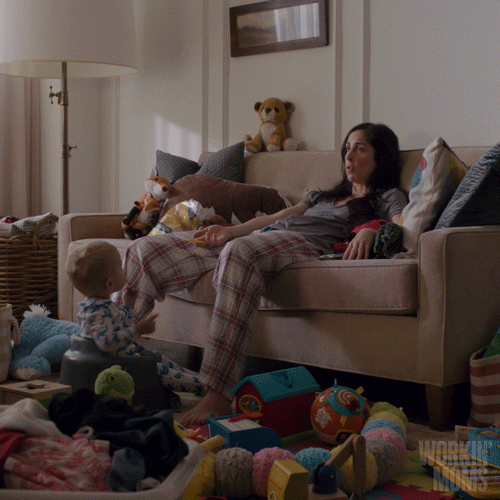 It's the most accurate portrayal of the ugly side of motherhood
We have always been shown the glammed up side of being a mother but anyone who has had a child can tell you, it's not always pretty. Workin' Moms bring out the underlying side of being a mother. the side that no one tells you about because they want to leave out the ugly truths and focus on the rainbows and unicorns. From breastfeeding to post-partum depression, the four main characters (who are boss ladies BTW) struggle with balancing motherhood and other pressures of life. it's a bumpy ride for each of them. Though this show is based in Canada, it has a very universal approach to it.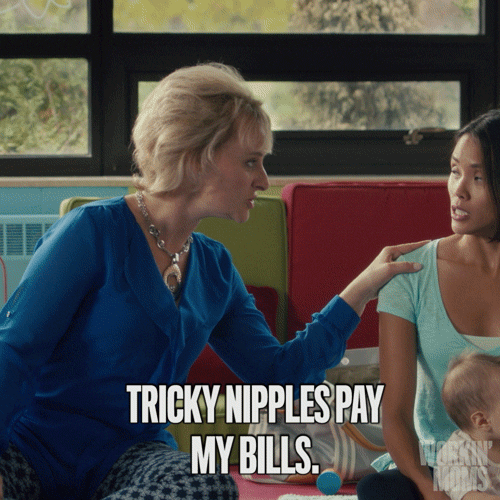 It goes into topics that are beyond parenting
I had seen the trailer to Workin Moms long ago, but I assumed that wouldn't be able to relate since, you know, I am not a parent. Needless to say, I was wrong. This show isn't just about spit, breast milk, cribs and extravagant first birthday parties (although there is one extravagant birthday party). As the episodes unfold, it goes into topics abortion, how woman struggle with the guilt of leaving their child and going to work, equal pay at the workplace, LGBTQ relationships and so much more. Workin' Moms has all the elements of the perfect drama since it's the perfect balance between quirky and witty humour and heart.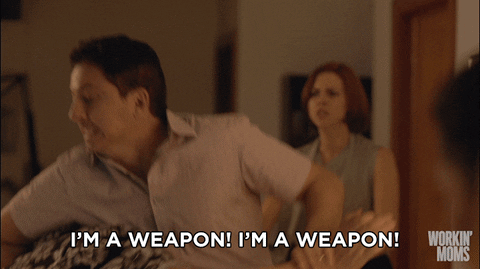 Talks about things that other TV shows generally avoid
Severe post-partum depression, breastfeeding, abortion, adolescent rebellion, sexual harassment, stay-at-home fathers, the many roles that women perform, extramarital affairs are just some of the very interesting topics that this show has weaved into its plot lines. It revolves around the lives of four new mothers who are just trying their best to make their lives work. Workin' Moms doesn't shy away from talking about things that other shows won't touch with a 10-foot pole and that is why I am so hooked on to it.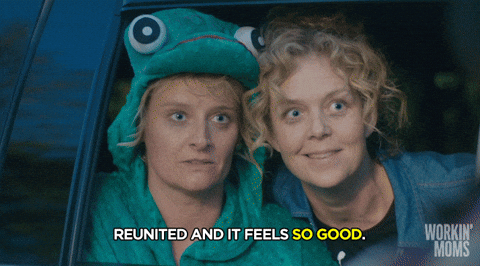 The remarkably strong female friendships
The show revolves around four kick-ass women- Kate ,an ambitious PR executive, Anne, a no-nonsense psychologist, Jenny, an IT tech with an identity crisis, and Frankie, a ditzy and overly optimistic real estate agent. While Kate and Anne have been friends since college, they meet the other two at a support group for new mothers. These four (especially Anne and Kate) help each other to get out of all the sticky situations and it's amazing to watch. Unlike other female friendship shows these four, bond over the struggles of motherhood and make it amusing for the rest of us. Besides, who doesn't love a show about female friendships?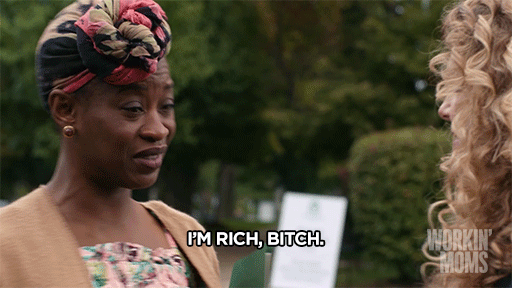 It's hilarious and perfect binge-watch material
Through this lockdown, I have been looking for breezy shows that I mindlessly binge-watch. And I am only mildly ashamed to admit that I have gone through several such shows. However, Workin' Moms was one of the best ones because it's witty and hilarious. It depicts some heavy topics in a very light and casual manner all while doing justice to those topics. Did I mention the sass that all these women have though? It's honestly a really good watch.
I Am Watching Lucifer On Netflix And Here Are 5 Reasons You Should Too
GET HAUTERFLY IN YOUR INBOX!