Chingsanghoih Guite/ The Hauterfly
Lifestyle
From Mithai To Gambling The Night Away, Here Are 5 Things Only A Person Who Absolutely Loves Diwali Will Relate To
By
|
Nothing screams Diwali more than twinkling light, diyas and an abundance of mithai. This is one of my most favourite time of the year. Well, apart from my birthday and New Years Eve. However, this year not everyone is in the celebrating spirit because COVID is still looming over our heads. But that doesn't mean we don't celebrate at all, does it? This festival stands for positivity God knows we could all use some of that. 
So, to remind everyone that this Diwali doesn't have to be any different than last year or the year before, I have come up a few things that only a person who loves loves loves Diwali will relate to. 
PS: Be a darling and don't burst firecrackers!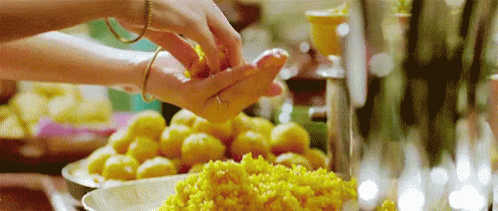 Your sweet tooth is on fire just thinking about the abundance of mithai
This is one of the main reasons why I love this festival so much. From Kaju Katri to the Rasgulla Sandwich, my mouth waters at merely the thought of it all. If you're someone who loves mithai, there's no way Diwali isn't a huge occasion for you. Also, am I the only one who really enjoys Diwali cleaning?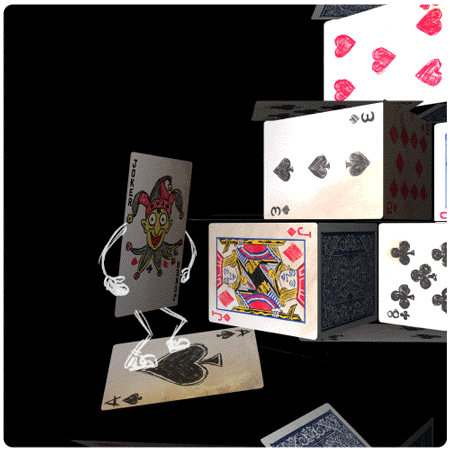 Suddenly, your parents are all cool about you gambling through the night
Coming from a Gujju family, it's almost offensive if we don't sit to play teen Patti during these days. All our lives, our parents have taught us not to gamble, drink and smoke and but during Diwali, gambling is just a given. My house turns into a casino and friends and family come over (with more mithai) and it's one of those nights that look forward to all year. Sadly though, this year it's all virtual. And that's fine but it just doesn't have the same charm. Thank you, coronavirus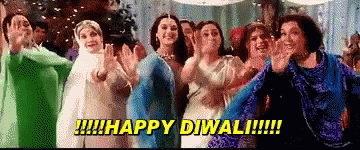 There's nothing better than dolling up and attending five Diwali parties in one day 
Every year, Diwali is the busiest day for me. From dressing up in ethnic clothes to hopping from one Diwali party to another to making Rangoli's that eventually get messed up. It's a whole other feeling. Especially since every year, I leave my Diwali shopping until the last possible minute. But hey, that's the fun of it all. It's really what Christmas morning must feel like for the rest of the world. This year, of course, we have to get all dolled up and sit in front of a computer screen. Zoom calls are honestly a waste of good outfits.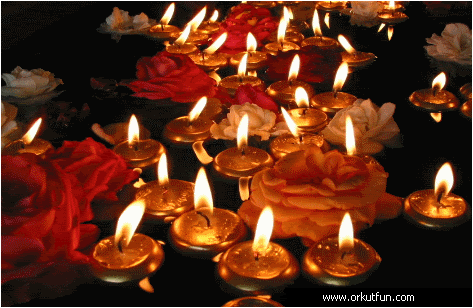 It's that time of year where walking on the street feels like you're in a fairytale, thanks to all the lights
The one thing that even the coronavirus could not spoil was people's love of putting up lights during this time of year. Have you ever walked down the street while it was completely lit up? It feels like you've been transported into a whole new world. That's another thing I wait for all year, to see my otherwise supermundane street all lit up. It's not called the festival of lights for nothing.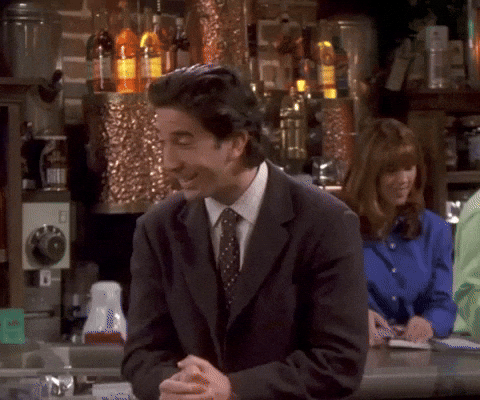 This Diwali is doubly special because it signifies the year-end is near and that's one thing everyone has been eagerly waiting for
Let's be honest for a moment, shall we? The one thing I am grateful for this year, probably the only thing, is how fast it flew by. Diwali suggests that the year is coming to a close and we can finally end this horrid chapter that was 2020. After the Diwali, in just a whoosh it'll be Christmas and then New Years. I can't wait to see whether 2021 is for us or against us. Do you agree?
Meeting Your Partner On Diwali And Other Festivals Can Bring You Closer. Just The Kind Of Fireworks We Like!
GET HAUTERFLY IN YOUR INBOX!