Asif Islam/Shutterstock
Lifestyle
18 Fun Facts About Google You Probably Didn't Know!
By
|
Back in the day, the first word that babies would utter would be either mom or dad. Today, it's Google. The massive search engine company that started just 18 years ago (yes, our parents survived without it *gasp*) has completely taken over our lives (I even know a cat who is named after the company). Now that Google is legally an adult, we can only expect it to grow larger and larger. But you know what's crazy – Google itself doesn't know the exact date it was launched. In 2006, it celebrated it's birthday on September 7 and the year before that on the 8th. This led to the founders, Larry Page and Sergey Brin admitting in 2013 that they had no idea what the exact launch date was! So celebrations begin at their offices all over the world from the start of the month, and for the past few years, September 27 has been set aside as the day for the cake cutting ceremony.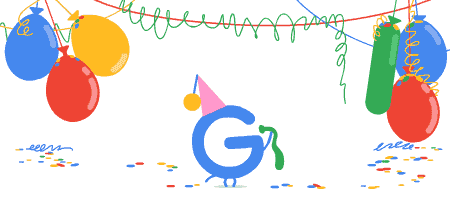 If it weren't already the most loved brand ever, it will be now. Have you seen their offices? If not, please *Google* it right away or just watch The Internship, believe me it'll make you go green with envy! To mark it's 18th birth anniversary, here are some cray facts about this giant organisation that you might find hard to believe — but believe you us, they're all true.
1. Google officially became a part of the Oxford dictionary in June 2006. For a company to do that in the short span of 8 years is a huge achievement!
2. The founders weren't happy about Google replacing the word 'search', as they thought it was adversely affecting their brand value. What?! I would have jumped with joy.
3. The company headquarters in California has a skeleton of a T-Rex called Stan on campus. This is to remind the employees that the organisation should never go extinct. Literally taking over the world here! PS: there is also a secret T-Rex game hidden in your google homepage.
4. Google adopts goats and keeps them in the lawns of their offices and uses them as lawn mowers. Yes, 200 each year. I want to be a goat.
5. Larry and Sergey first thought of naming the company…wait for it…BACKRUB! Umm, what?
6. Search for Google Mars and you will find the map of Mars. Legit.
7. If you are an employee at the company and you die (if!), your spouse will get 50% of your salary for a decade. Google — with you when you're human, with you when you become a ghost.
8. In 1999, the founders wanted to sell the company to another called Excite for a million dollars, but the CEO declined the offer. Today, it is worth more than 300 billion dollars. One person I never want to be is that CEO.
9. The founders are the only ones who have reserved spots for their private planes at NASA. If only these guys were single!
10. Apart from the skeleton of a dinosaur, Google has many dogs on board too. Employees' furry babies are always welcome. Major brownie points right there!
11. Since 2010, the company acquires a smaller company every week. EVERY WEEK!
12. Just type 'do a tilt' in search bar and watch.
13. Then type 'google mirror'. Warning: this stuff is addictive, keep your screen turned away from your  boss!
14. There is a food station every 150 meters at every Google office. Hire me already, Google!
15. There are around 50,000 employees at the company and the newbies are called Nooglers. Yes, from the word 'noob'.
16. In 2013, Google went down for a brief 5 minutes and it took down 40% of the internet with it. 5 minutes and millions of dollars were lost.
17. The first ever Google doodle was a burning man stick figure that came out on August 30, 1998. It was in honour of the burning man festival. Since then, the doodles have been a source of knowledge for many, including me.
18. And to end, the name Google was a mistake. They misspelled Googol. Imagine if that were the name, how happy would we Indians have been?!
GET HAUTERFLY IN YOUR INBOX!