Christopher Miranda/ Hauterfly
Culture
This Comedienne Shared Topless Pictures To Shut Down People Trying To Extort Her For Leaked Nude Photos. That's Gutsy!
By
|
It is true what they say about comedians, they are the bravest and strangest lot out there! You really have to develop a thick skin to be standing in front of a crowd, night after night, telling jokes. The constant heckling paired with being the sole point of focus for an audience under bright lights requires guts to pull off. And while many people get that it is tough, there are many hecklers as well. Some would call this an occupational hazard. But US comedienne and actress Whitney Cummings wasn't in the mood to take any shit and decided to give it back to people who tried to blackmail her. Don't worry, this is not a grim topic wherein there's an 'abla naari', instead we have a woman being the hero of her own extortion story!
Being a comedy fan myself, Whitney has been a stand-up comedienne I have followed for years. She is unapologetically bold with her content on stage. Exploring topics of sex and relationships, this funny woman is also unabashed with her opinions. Whitney also enjoys a huge following on social media, wherein she shares an unfiltered and raw version of her life. However, this took a turn for the nasty when she accidentally posted a story which showed her nipples in the bath.
1) In April I accidentally posted an insta story that showed nipple. Once I realized, I deleted. The people who took screen grabs are trying to get money from me, some said they have offers to sell them, some are asking for money to not post the photo.

— Whitney Cummings (@WhitneyCummings) August 12, 2019
Realising her mistake quickly, the actress deleted the story, but not before some of her followers took a screenshot of the said story. This was followed by the perpetrators spamming Whitney's DMs with the screen grab and asking for money as restitution for not posting it. What the perverts didn't know that a wee little nipple is not going to tarnish a successful woman's reputation and Whitney responded as such:
2)They all must think I'm way more famous than I am, but they also must think I'm way more easily intimidated than I am. If anyone is gonna make money or likes off my nipple, it's gonna be me. So here it all is, you foolish dorks. pic.twitter.com/cet4YEXVyG

— Whitney Cummings (@WhitneyCummings) August 12, 2019
Smart! Talking about the incident, Whitney said, "When a woman in the public eye is extorted, we have to spend time, money and energy dealing with it, hiring lawyers and security experts, and living with a pit in our stomach about when and how we will be humiliated". She also refused to reveal who blaickmailed her saying "because some of them might be dumb kids". This is exactly what compassion looks like, a thing most online trolls seem to lack!
The shady lanes of the internet are filled with leaked nude pictures of unsuspecting celebrities. Often times, these pictures are released without any blackmailing. This gross violation of privacy is a technological evil many celebrities have had to face. Especially young celebrities like Vanessa Hudgens and Jennifer Lawrence, who have had to face widespread shaming for the said nude leaks. The laws against illegal sharing of nude pictures are still being chalked out. In the meantime, we are glad women themselves are taking charge of their narrative bravely. They can't blackmail you for leaked pictures if you aren't ashamed of them!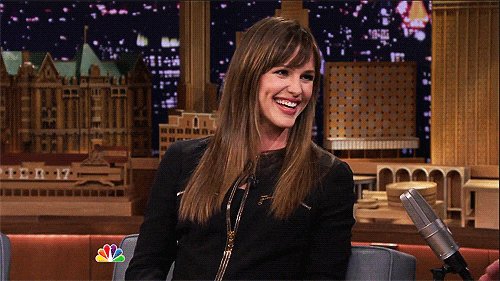 Whitney Cummings is all set to release her Netflix comedy special, which features a sex robot who looks exactly like her. Don't believe us, see for yourself:
GET HAUTERFLY IN YOUR INBOX!