Christopher Miranda/ Hauterfly
Culture
Dear Internet, Priyanka And Deepika Are Not Responsible For Their Fake Followers. Here's A Reality Check!
By
|
A recent study from the Institute of Contemporary Music Performance (ICMP), regarding the biggest names in Instagram, has made some startling revelations. Their findings have put our very own Priyanka Chopra Jonas and Deepika Padukone on a list of people with some of the highest fake followers on Instagram. Under the category 'Showbiz', Deepika was placed in the 6th position with 45% of her followers fake and Priyanka, in the 10th spot with 43% of her followers fake. These numbers have been calculated based on their follower count on Instagram and Twitter combined, for some the biggest celebs worldwide.
According to ICMP, the sample size was decided on measures like 'most successful' and 'most followed' people in the world. This data was then run through IG Audit and Sparktoro's fake Twitter follower's tool to filter the real from the 'fakes'. While both Priyanka and Deepika have a large following on social media, it appears that a big chunk of them are just bots.
What Does This Mean?
Here's the TL;DR: Instagram bots and auto follower Instagram are online services that help companies to add follower count to any Instagram account. Celebrities themselves are most time unaware of these bots attaching themselves to their profile. These bots are just fake users who have been paid to like, comment or share certain content online. Most times, these bots are bought by companies who want their product to shine by fuelling numbers to their favourite account.  Unfortunately, most brands have popular celebrities as favourites, thus, the heavy attack on their pages. The problem with being hit by bots is an issue for the celebrity influencers as well. It is difficult for them to gauge real engagements with their fans if most of them are bots. Also, the comments posted by these bots are generalised advertisements that have nothing to do with their content. Honestly, what a nuisance!
Our Take On It
A big misconception surrounding the news about the popular celebs' fake followers is that they have bought them themselves. Erm, no guys. Anybody with a public account can be hit with bots and fake followers from companies who use spamming as a marketing technique. The people who have taken it upon themselves to call the celebs out for being not genuine need a serious reality check. Priyanka and Deepika are more than their Instagram followers. The actresses associated as ambassadors with many labels and it is because of their stature and achievement, not the follower count. Other big names like Virat Kohli and Neymar are deserving of their Insta fame because of their reputations as sportspeople, not the millions following them on Twitter. Celebrities are much more than their social media handles, but unfortunately, the age of the internet has them reduced to just numbers. We think that's not fair. As for our favourite fashion girls, these ladies shall keep slaying regardless of the list. Okurrrr!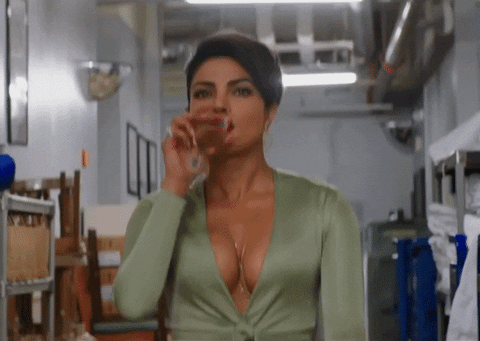 Other celebrities who appeared on the list are talk show host Ellen Degeneres, pop star Taylor Swift and Ariana Grande, reality star Khloe Kardashian and the popular K-pop band BTS. You can check out the full list here.
Indian "Influencers" Have The Third Highest Number Of Fake Followers On Instagram. Is Your Favourite Blogger The Real Deal?
GET HAUTERFLY IN YOUR INBOX!