Christopher Miranda/Hauterfly
Culture
Dear Bollywood, You've Ruined Karwa Chauth For Us By Giving Us Unrealistic Expectations
By
|
If I were to be locked up in a cage, it would have a sign outside that would categorically state that the person inside should be fed, by anyone. Because you would rather have me fed and docile than hangry and in the vicinity of, well, anything. Of course, this is a hypothetical situation, because why would I be locked up in a cage and what is even happening? But let's suspend disbelief, okay? Work with me here. I promise I have a point to make. I say this because I am an extremely annoyed, irritable and violent person when I am hungry. There's nothing pretty about it. So even the mere thought of having to endure the cultural tradition that is Karwa Chauth is worrying to me. Imagine not eating anything for almost 14 hours straight. And if that isn't enough, Bollywood has made this festival the fertile ground for romance and I will buy into anything sold to me with song and dance, so I want to do this but then again, the expectations are going to be kind of crazy. And I squarely place the blame on Bollywood's shoulders.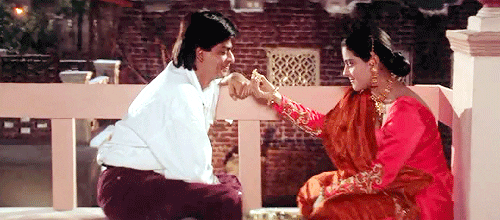 For starters, DDLJ had us believe that if the guy truly, truly loves you, he's going to be fasting with you too. Cute, except that now you've two hangry people in the house. Both are willing to ditch the staring at him through a strainer bit and start eating food if the damn moon would come out.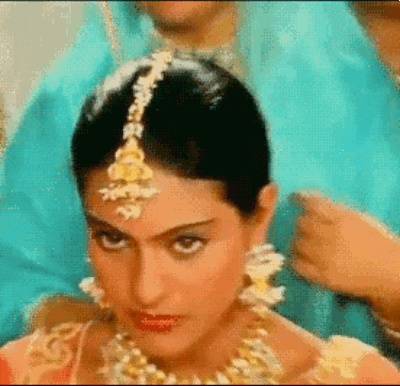 This was also the movie that made a whole thing out of having the first bite/sip of water when you break your fast from your lover. Kajol dramatically collapses and winks at Shahrukh to make sure this happens. Except sis, I would rather be having gol gappas from the vendor than waiting all day. Unless I marry the said gol gappa vendor, then this whole thing works out.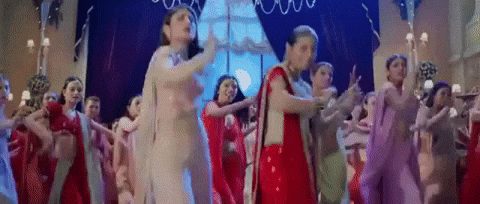 Just when we were getting over the saccharine sweetness of DDLJ, Kabhi Khushi Kabhi Gham came along and I was convinced that I would host a huge get together at my house where all the women got overdressed and then we all pretended to touch our husband's feet.  And then quickly take a peek at the moon and get down to eating. I imagine in real life, that getting all hangry women together isn't a great idea and that we don't live in mansions and that we apparently *eye roll* spontaneously break into a dance because you've no energy from being hungry all day. Ugh, reality.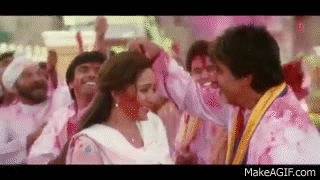 If you thought Shahrukh movies were to blame (they probably are), you would be wrong. Because Amitabh Bachchan and Hema Malini in Baghban went full emo on us during Karwa Chauth. You keep questioning if your relationship is good enough. Because if these guys who are not with each other can make sacrifices and celebrate their love over the phone, with tears and everything , what the fuck is wrong with you? Why must you be so basic?
There's also the expectation that the starving wife gets a gift, and that the husband will live to be as old as turtle. But that's not because of Bollywood, that's just Karwa Chauth. I am not going to lie, it's going to take some time to find a guy who wants to be hungry and romantic for me. *downloads shaadi app*
GET HAUTERFLY IN YOUR INBOX!