Christopher Miranda/ Hauterfly
Lifestyle
A Letter To My Curly Hair : A Tale Of Love, Hate And Straightening Irons
By
|
My dear curls,
Never in a thousand years would I have guessed that I would be writing a love letter to you. Yet here I am absolutely in love with the way you add ounces of oomph to my already quirky personality. The whole reason I am writing this letter to you is to try and rectify the bittersweet relationship we have shared throughout the 23 years of my existence.
It hasn't been easy, but you know that. Do you remember all those mornings mom would try to comb you out and I would cry because there were so many of you'll just entangle together? I did not know how to manage all you'll together. I hope you aren't holding the fact that I chopped you'll off one fine day and then cheated on you'll with the straightener (not that I would blame you if you are). It was a tough time in our relationship, but I could not be happier that we are back together. I am not saying we don't have our troubles because, God knows it's a struggle every day. With the humidity and rickshaw rides, you decide its fun to get stuck everywhere and look poofy (you should know, it isn't fun for me. In fact, it hurts). But hey, at least my arms are stronger from all the times I decide to comb you out.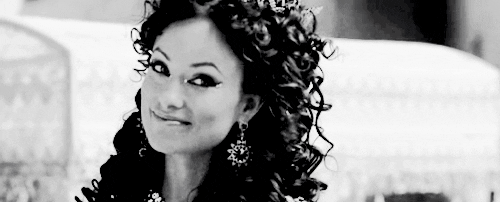 Then there are days where we are in perfect sync. Days where I don't pick up my hairbrush and give you the scrunch I know you love and in turn, you fall in those perfect ringlets making me look like a real boss lady and not like I desperately need a hair wash, those days, I could write poetry for you. Ah, how I cherish those days we have. I really am sorry for trying to change you, for all those times I straightened you out without considering how hot you look in your natural form. It took me some time (and a lot of convincing) but I finally see you and you should know how much I love you all.
After being with you for so long, I realised that you make me stand out and I was for cramping your style by shoving you between the plates of straighteners, just to blend in. Thank you for having your personality and adding so much more to mine.
Your hooman.
Hauterfly Love Letters is a Hauterfly initiative for the month of February where we will be expressing our love for all things that we love, owe an apology to or simply want to acknowledge. Watch this space for letters we write to everything from our lipstick to our pedicurist and everyone and everything in between. 
Is Bollywood Finally Catching Up To Representation Of Curly Hair On Screen? Mithila Palkar Thinks So!
GET HAUTERFLY IN YOUR INBOX!