Shutterstock
Lifestyle
9 Kinds Of BFFs Every Girl Needs In Her Life
By
|
Ah, friends… what will we ever do without them? But we all know that a friend and a BFF are two completely different people. BFFs are the ones we can simply be ourselves with, and never be judged for it. And friends, well… they're just that.
But what if I told you can have a bunch of BFFs? Yes, you read right. Not just one, but nine different kinds! Treasure each one of them, because they are the gems in your life, and the ones that keep you sane.
Check out the nine kinds of BFFs that we think every girl should have.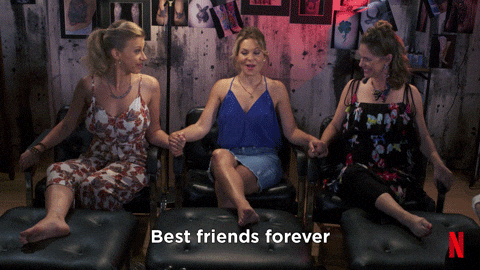 1. THE CHILDHOOD BFF
Everybody has that one best friend with whom they have grown up, and shared a lot—from broken arms or legs to memories. This is a non-family friend with whom you have had tons of sleepovers, watched cartoons, and shared a zillion sweet and silly memories.
2. THE COLLEGE BFF
Basically, the only great thing that came out of college, right? You guys worked on your projects together, disliked the same group of snobs, bunked lectures together just to check out a new place in the city, and planned impromptu trips together. You end up sticking together even after college because you have seen each other grow into the people you are today. You guys are practically inseparable!
3. THE WORK BFF
All of us have the one bff at work with whom we share every little detail. Be it your boss who doesn't have a life, another colleague who irritates you to the core, or hanging at work parties with. This person has had your back at work, all the time, no matter what.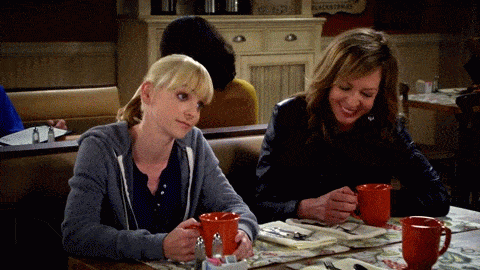 4. YOUR MOMMY
Us girls are quite close to our mothers, aren't we? Usually, I do not share each thing in my life with my mother, but there are moments when we are chatting and I just slip in the details of my life—my fights with my other BFFs, the last time I got drunk, or the time I had a crush on a guy! She's the one who'll stay by your side forever.
5. YOUR LONG-DISTANCE BFF
Maybe you two met in school or college, but now you are living in two different cities, thanks to adulting. Even though you guys are so far away, you make it a point to chat for an hour at least once a week, and do not miss an opportunity to post some social media PDA, occasionally.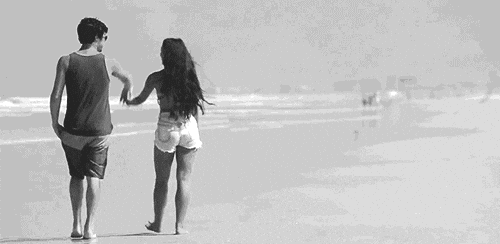 6. YOUR SO…
He is your best friend, your confidant, personal cheerleader, and someone who keeps you calm in the difficult times. You cuddle with him, you talk to him about the other friend with whom you recently had a huge fight, you have the kind of dates where you two binge-watch some show you like and indulge yourself in a gigantic pepperoni pizza, or you play video games together. You know you can't do without him.
7. THE GUY BFF
Every girl has that one guy bestie with whom she can share anything—from the intensity of her period cramps to bitching about work colleagues. He has got your back and you know it. The best part is that you have never felt the need to end up together because you two are such great friends!
8. THE DRINKS BFF
You are sad and need a drinking buddy, you call them up. You are happy and want to celebrate, you call them. This person is a constant in all your celebrations because they make 'chilling with a beer' or getting drunk gradually with a glass of wine the best feeling ever! You are probably busy making plans to attend the Oktoberfest with them sometime soon.
9. THE FOREVER BFF
Yes, you do have eight other types of best friends, but this one trumps ALL of them. She is your forever buddy, the partner in crime, and someone who will be (and has been) with you through thick and thin. Your sorrows are her sorrows, your happiness is her happiness. Basically, you two are two sides of the same coin. She just needs to look at you to know what you are going through. No words needed. After all, she is your forever BFF for a reason, right?
Celebrate these amazing friendships, and get inked with your BFF!
GET HAUTERFLY IN YOUR INBOX!