Shrey Sawant/Hauterfly
Lifestyle
7 Thoughts I Am Having As I Work From Home On Day 1. Mainly, Why Are Dog Videos So Addictive?
By
|
18th March 2020, Day 1 of working from home
The day has started out just fine, and about an hour late from the designated reporting time courtesy snoozing the alarm 46 times to compensate for all the hours otherwise spent on the commute. Giving 'rolling straight out of bed and into work' a literal spin, as I adjust to both, the natural daylight and brightness of my laptop screen, I wonder what this routine of working from home going to be like.
Nevertheless, as I sit perfectly safe and sanitized in my bed (and ironically without a bath), I feel charged up to start working. Except, 7 minutes into work, including the time I spent opening my laptop, adjusting to a position that is slightly less inclined than the one in which I often sleep in and doing the ritualistic morning cuddles with my doggo, I am plagued with all kinds of thoughts!
It is true that it might not be my first work from home, but considering the growing pandemic out there about Coronavirus, it definitely is going to be the first of its kind that it going to span more than a couple of days. And on that note, as I go through my first day, I also find myself going through these 7 thoughts that you will relate to if you too are working from home!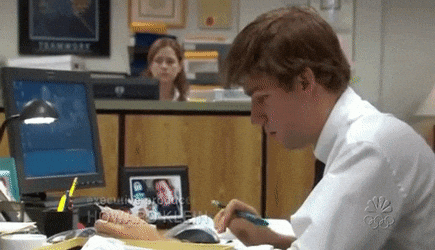 1. Because lunch break equals power nap!
Who needs a lunch break when you can eat through out the day and spend that one hour no one is going to question you for into taking the much needed and well deserved power nap? It usually doesn't stick to the one hour though. It  is likely to turn into 3 hours and have you waking up to a warning email from your manager.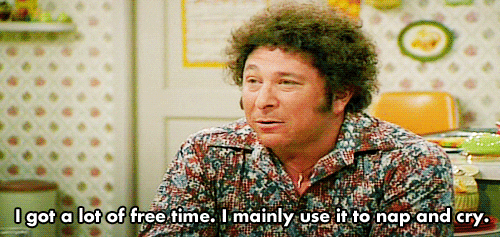 2. I have been given the gift of time
I have a routine at work, that apart from filing in those stories include taking the recreational chai and sutta breaks with my colleagues, catching up on the daily gossip and taking 20 pee breaks in a day. With all of that coming to a halt, considering working from home means working under the supervision of your mom for most of us, we're not to sure of what to do with this gift of time we've been given! Do you like develop healthier lungs or something?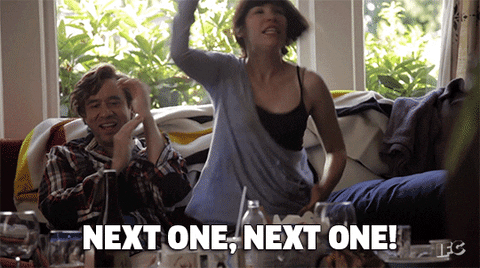 3. I'll just finish this one episode, then I'll get right back to work.
It is a proven fact, by a bunch of lazy millennials of course, that one of the best ways to wake yourself up is to switch on an episode of the current TV Series that you are binge watching.  And it is during these times of working from home, that we find ourselves putting this theory to test. Except what does one do when one episode turns into an entire season and it's suddenly 5 o clock with you still stuck on that first story for the day? Why do all these things happen to me? 4. Am I more productive in my PJs?
One of the most comforting things about working from homes is working out of your pyjamas. The satisfaction of not having to spend hours thinking about what to wear and then having a mild emotional breakdown in front of your wardrobe every morning kinda puts you in a rather productive and charged up mood for the day. Giving you enough room to stretch and flex, PJs are, without a shadow of a doubt, essential to increased productiveness!
5. Time for a change of scenery! Bye bed, hello couch!
The thing about working from homes is that for us millennials, it loosely translates into working from our beds, and after hours of trying to find the perfect position to work in and falling asleep thrice while figuring it out, comes a time when you feel the need for a change of scenery. And what better sight than of your couch placed at the perfect distance from your TV to finally camp in and pretend to work? Note to self: Your editor is going to be reading this.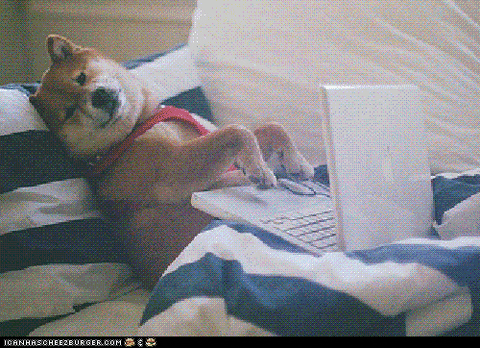 6. Is it just me or does everyone fall into an endless loop of dog videos during WFH?
It starts with you working diligently to find a trending story on the internet and somehow ends up with you finding yourself neck deep in a loop of endless doggie videos that you just can't stop watching. Yes those puppers aren't going to get your work done, but have you seen how cute that Labrador looks in a onesie?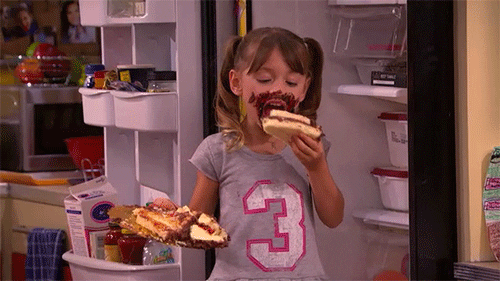 7. Blinking and chewing would have to be my new workout regime..
Earlier, I would often compensate my lack of will for not going to the gym with an argument about how I walk and work out enough as I travel from Delhi to Gurgaon in a metro. But now with work from home having been initiated, chances are that my idea of workout is soon going to turn into blinking and chewing enough number of times. But hey, at least that jaw line is going to be toned! The rest of me? Not so much.
GET HAUTERFLY IN YOUR INBOX!