Christopher Miranda/Hauterfly
Lifestyle
7 Things It's Okay To Ignore During A Wedding When You're The Bride!
By
|
There come certain times in life, when everything suddenly slows down and it all just boils down to one moment. Like the moments right before your exam results are to come out. Or the time when you receive a 'We need to talk' text from your partner, or even the time when you're waiting on that big sale and worried to find out if they still have that pair of black boots left in your size. But one moment to top all of that is the time right before you're about to get married. The need for everything to run seamlessly and be perfect is at its peak, and naturally getting that done is no piece of a cake.
Being a bride, this might just be one of the most strenuous times in your life, and understandably so. But amidst all the chaos of getting the decor right and running around for that perfect wedding lehenga, there are certain things that can do just fine without your micro-management, and on the off-chance that they don't, it's nothing on you or your big day. So, to make the few weeks before your wedding day bearable for yourself and well, others around you, here are 7 things it's okay to ignore when you're the bride to be!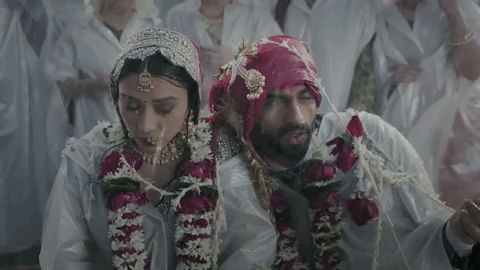 The wedding decorations
A wedding, as important as it is an event in one's life is not the end of the world, a start rather. And while it is natural for you to want the weather, decor, the flowers, the linen, to all be the right shade of blue and the Dj to play the most peppiest songs for your guests, it's okay for things to run their own course. At the end of the day, no one would care about whether they saw dandelions or lilies at the table, because it anyway is an 'all eyes on YOU' kind of an affair and not the decoration.
The Catering
Yes, it is one of the biggest stressors during the wedding to get the food right, have a variety of cuisines and for the caterer to serve all the exotic kinds of deserts, but even after having everything, it is impossible to please everyone. There is always a drunk mamaji who would demand a more expensive brand of whiskey or a chachi ji who didn't like the papadi chaat, and it is alright! You have better things to look forward to, and as long as the food is edible, you've nothing to worry about.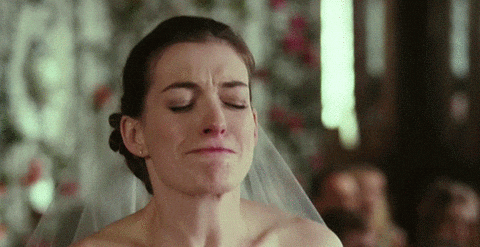 Wedding Timelines
Indian weddings, much like most of the Indians are known to stray off course and turn that Baraat arrival time from 7:00 pm to 10:00 pm in a jiffy. So it is okay if you don't walk down to the mandap at the expected time, or if the performances of your bridesmaid get delayed by an hour or indefinitely even. A wedding is a grand affair, one that usually runs late. So don't go into a panic mode, and take it at the pace it comes. You're allowed to tweak those timelines, it's your day after all!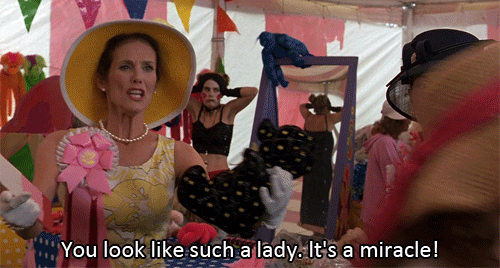 Relatives and their unsolicited opinions
One of the relatives' favorite past times during a wedding is to often turn into annoying critics, who love to nitpick on things that hold little to relevance, especially to the bride. So don't worry about the complaining relatives who think that the venue is too small or that the color of your wedding dress doesn't really bring out your eyes, or that they didn't appreciate getting the wedding invite after one of your other Maasi. It's not about them, it is about you, so let's keep it that way.
Gaining or losing a few pounds
A wedding is probably going to be one of the biggest celebrations of your life, and that means indulging in not just the festivity of it but also loads and loads of food, liquor and more. So don't be too hard on yourself to stick on that unflattering diet food or stress about a few pounds going rogue here or there. Call that tailor on your speed dial, get the fittings done and take a breath. Everything is still under control, and you're still the prettiest in the room!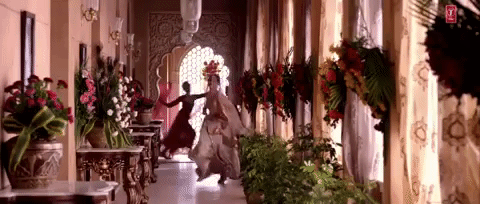 People who couldn't make it
Considering you're getting married and want to share this happy news and day with all of those close to you, it is obvious that you'd be inviting a barge of friends, relatives and then some. And it is likely that most of them would even show up. But on the off-chance that they don't, it is still not a concern you should get your BP shooting up for. Chances are and they are high, on the day of your wedding you'd already be so happy and occupied in other things that RSVPs would be the last thing on your mind.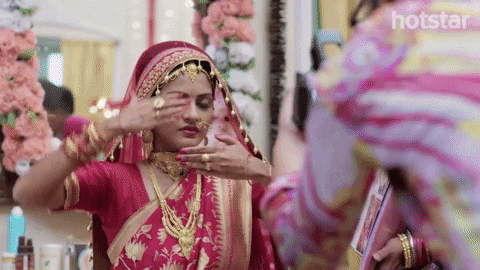 Instagram perfect pictures
Even though one of the major tasks to get done during the several events of a big fat Indian wedding is to pose for pictures with everyone you know and don't, it is alright if not every click is Insta-worthy perfect. Don't strain yourself with the pressure to flood your Instagram with perfection and freak out on getting that pose right. Loosen up, enjoy, and just stay as candid as you can be. Focus on making memories and not what pictures would make it to your feed!
GET HAUTERFLY IN YOUR INBOX!