Jigyasa Chandani/Hauterfly
Lifestyle
5 Times Bollywood Made Us Want To Be BFFs With These Animals!
By
|
While you can't credit Bollywood for being path-breaking, you have to give it credit for introducing us to some of the cutest and the cuddliest animals! From furry friends like Tuffy in Hum Aapke Hain Kaun to the parrot in Main Prem Ki Diwani Hoon, these animals have made a long-lasting impact on our lives. Today's #WorldAnimalDay and we are celebrating with a list of 5 iconic Bollywood animals that have pawed their way into our hearts forever.
1. Tuffy from Hum Aapke Hain Kaun (1994)
Ever 90's kid knows for a fact that the real hero of this movie was Tuffy. From being the umpire during the cricket match to protecting the joota during the wedding ceremony, Tuffy was a true champion and we definitely need him in our lives. And come on, he was the reason the two lovers got together in the end.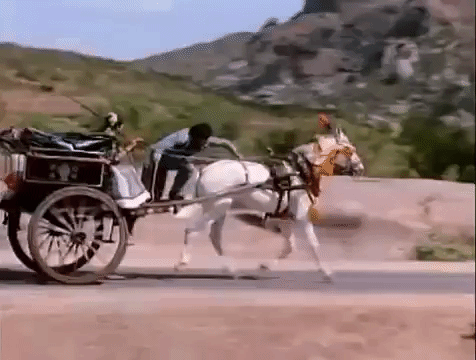 2. Dhanno from Sholay (1975)
One of the most popular horses in Bollywood has to be Basanti's Dhanno! He was there for her when she fell in love and even saved her life when she was in trouble. Remember the line "Chal Dhanno, aaj teri Basanti ki izzat ka sawaal hai"? That's some #animalgoals right there. We all want a Dhanno in our life. Especially since there is a chance we could escape traffic on a horse.
3. The bear from Jungle Book (1967)
Baloo took the Mowgli under his wing, loved him and even asked him to move out of the jungle into human civilisation, for his betterment. I mean, I could certainly use someone to push me out of bed to go to the gym every morning while loving me and asking me to be a civilised person. Millennial, much? #WhereIsMyBaloo?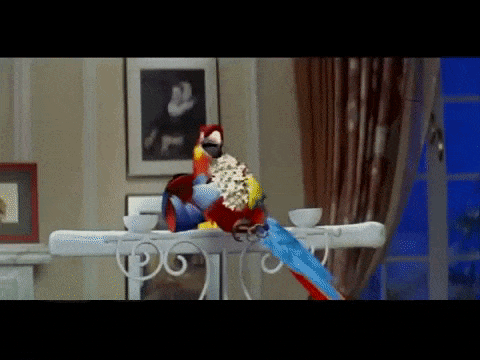 4. Parrot from Main Prem Ki Deewani Hun (2003)
The award for the most overacting done by a character goes to Raja Tota, but it was the cutest and the funniest part of the entire movie (and made us stick around till the credits). The annoying parrot that used a lot of movie names and suffered greatly due to horribly CGI though, was interesting enough to stay in your minds.  Imagine you could have him around to constantly say 'no' to every chore your mom gives you. Okay, maybe moms won't be so happy about that.

5. The pigeon in Maine Pyar Kiya (1989)
Have you found yourself singing 'Kabootar Ja Ja Ja' every time you want to shoo a pigeon away? Well, then this pigeon has obviously had an impact in your lives. Look, this is perhaps the only non-human that has had an entire song dedicated to it. And that's saying something. Also, we just generally like this one a lot.
GET HAUTERFLY IN YOUR INBOX!