Lifestyle
5 Lasting Lessons We All Learned From Kal Ho Naa Ho
By
|
Karan Johar's blockbuster film, Kal Ho Naa Ho completes 15 years and it still manages to top our list for the romantic comedies. Was there anyone who didn't cry at the pure love in the movie? Or shake a leg to Pretty Woman? Or just feel the gut-wrenching pain of losing someone they love? This movie made us feel. But it also taught us a few lessons along the way. Here are 5 things that we learned from this one: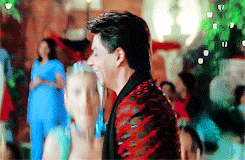 1. Optimism is your biggest strength
While it maybe our natural instinct to be like Naina, all bitter and pessimistic, it sometimes does you wonders to let a little positivity seep through. We all could use a sunny positive Aman in our lives, and if we can't find someone as drool-worthy as Shah Rukh Khan, we might as well aspire to become like one, ourselves!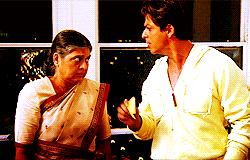 2. Homosexuality is normal
We've all either been Kanta Bai, or have had people like her in our lives, for whom the entire concept of a guy being with a guy or a girl being with a girl is tauba tauba. But one thing this movie taught us was, to be fiercely open about our sexuality, up to the point where they would HAVE to accept, what in reality is very normal.
3. Love will find you
It might be days, weeks or years till you come across a guy that makes you feel weak in your knees, but it will happen. Probably when you least expect it yet need it the most, it will come to you. This movie makes you believe.
4. Always look for the Silver Lining
It is impossible for anyone to not be bogged down by failures or sorrows. But the most important lesson to learn here is to accept what is, and look for that silver lining.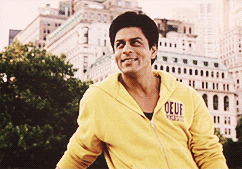 5. "Hasso, jiyo, muskurao…kya pata kal ho naa ho"
The title track of the movie, a melodious treat, taught us all about living in the moment. About the seizing the day, the moment and if we're lucky, seizing the right guy like Sweetu did on that ferry.
GET HAUTERFLY IN YOUR INBOX!