Lifestyle
10 Feelings We All Have When We Are On Our Period!
By
|
If there is one thing that I dread more than Poonam Pandey's unsolicited nudes or the wrath of this ungodly hot weather, it is the onset of my monthly period. Every month, without fail (thank goodness for that), it comes crashing down, taking everything from my mood to my spirits, and even my appetite with it.
The time of the month when no amount of chocolate can compensate for cramps might just be the most annoying for us women. But knowing that I am not the only one who feels this way does make me feel better. Here are 10 thoughts every woman has during her periods.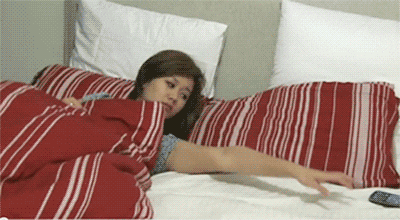 "Getting out of the bed? Why this torture!"
Because when you're down, even batting an eyelash feels like you're burdened with so much more than your poor soul can handle and even the basic chores seem like a herculean task.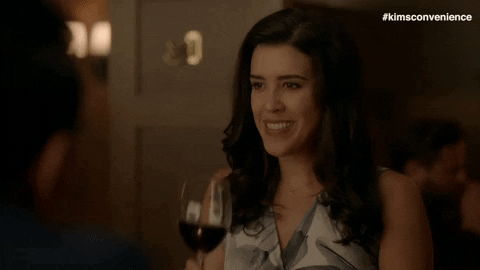 "Oh great, my periods decided to synchronise with my date. What a bloody co-incidence!"
For some odd reason, it so happens, more often than not, that your periods decide to gate crash right when you're on that third date with your crush and things may have happened. But hey, the silver lining, or in this case a red one, is that at least you're not pregnant, or can't be with his baby for now…
"Such a great time for my skin to breakout"
As if the period cramps were not enough, your skin decides to break out with a million pimples making you look as bad as you feel on your worst days!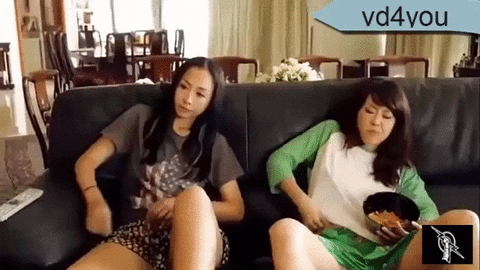 "Why can't I stop wanting to itch down there, ugh!"
Every time there is a monthly menstrual visit, along comes the need to itch and scratch yourself down there, unless you're already down with rashes, which makes it all the worse. But turns out, not anymore with the bio-degradable pads that brands like LAIQA offer as alternatives. They are soft as a feather and protect your skin from those painful rashes!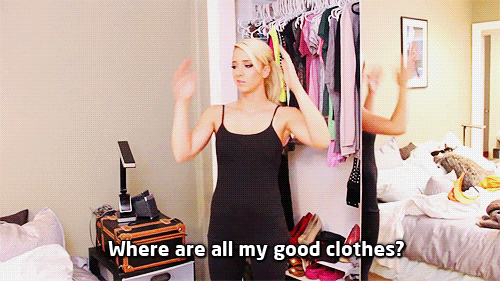 "Is there anything in my closet that won't make me look bloated?"
Every time I get my period, my work literally doubles with all the effort I have to put into picking out clothes that a) don't squeeze my abdomen; b) are not white; c) don't make me look more bloated than I already am; d) provide a decent coverage of my sore derriere, and the list goes on and on till I finally decide to stuff myself into a pair of black yoga pants.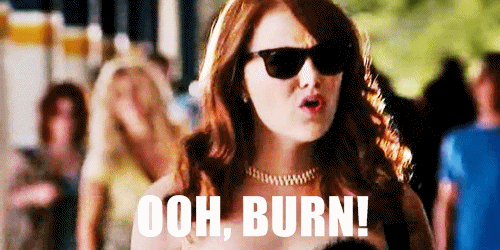 "Why must it burn when I pee?!"
It often happens that when you're menstruating, there is a certain burning sensation that comes along when you're peeing. And it usually is a result or an indication towards a UTI that may have arisen due to the synthetic pads that we use. Monica Bindra, founder of LAIQA says, "When you use these plastic-laden pads for prolonged periods of time, it can lead to UTIs and many other diseases like endometriosis. But as you switch from plastic-laden pads to eco-friendly and sustainable alternatives, you reduce the chances of any of that."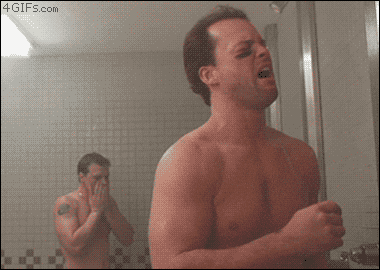 "Don't sneeze, no, no… Oh no. *achoooo!*
Because every time you sneeze when you're on your period, the world stops and the only thing worse than the spray from your nose and mouth, is the rush of blood into your pad that makes you feel, oh so icky!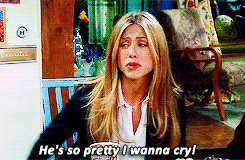 "I don't know why this ice-cream is making me cry, but I just can't stop!"
The mood swings during periods are legit real and there are days when something even as little as you not getting your ice-cream topping right leaves you crying for hours. What's worse, there is nothing really you can do about it…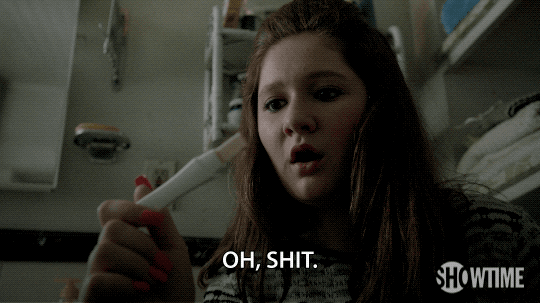 "A day late, oh god! Please don't be pregnant"
The time when even a day late is enough evidence you need to go on a roller-coaster ride of overthinking where you can't stop imagining yourself already pregnant when all you are is just periodically late!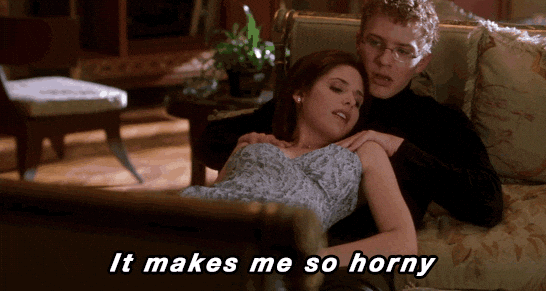 "Is it just me or does everyone get horny during their periods?"
This is exactly the time when 'if you can't have it, you want it even more' rings true. When on your period, you seem to get hornier by the minute and want to pounce on every living thing in sight. And if you're okay with period sex, then you might even do!
GET HAUTERFLY IN YOUR INBOX!