Jigyasa Chandani/Hauterfly
Fitness
'Gymtimidation' Is A Real Thing And It Could Be Why You Keep Skipping Gym
By
|
You know it but I am going to say it anyway. It's January and for a large chunk of the population, this is the month we embark on one of our key, rather ambitious projects – weight loss. And we do this, year on year because honestly, when does this resolution last beyond like 4th of January?
And while real life takes over and that's always a good excuse, there is a term that might explain why you absolutely hate going to the gym and how that throws a spanner in the works. 'Gymtimidation' Yes, it does sound like a word we made up but it's not and we really hope it catches because this is a real feeling.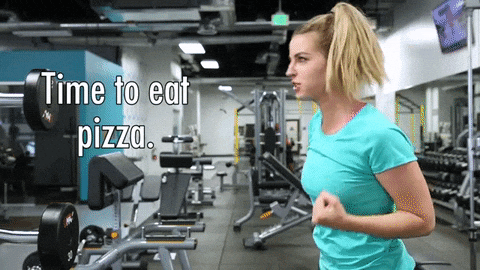 'Gymtimidation' is the feeling intimidated while at the gym because you feel so ill-equipped, overwhelmed and awkward when you hit the gym when all the regulars are there. There they are, comfortable with their surroundings, grunting and squatting their weight in iron while you gingerly tiptoe around the weight section because you don't want to throw your back on the first day.
Also, they are already skinny and ripped and you can't fathom why they're even here. If you look like that, you don't need the gym, the gym needs you. That girl with the perfect butt, the guy with the abs that would put washboards to shame, they are all there along with your flabby stomach and jiggling thighs. *Sigh*
I mean, it's not like you've not invested in this. You've got yourself a pair of brand spanking new tights, your t-shirt has some random inspiring quote about getting sweaty and you've even bought a very I-mean-business water bottle. But then watching all these people know how to work the machines with a few punches to the buttons, running on the treadmill with grace and at it for the past 25 minutes and you know you never want to venture in again.
You, my friend, have been gymtimidated.
GET HAUTERFLY IN YOUR INBOX!