Christopher Miranda/ Hauterfly
Fashion
Taapsee Pannu Wearing The Gajra At The Mission Mangal Promotions Is Making Us Want To Sport One Too!
By
|
Hair accessories have been an essential part of the traditional Indian beauty look for ages. The maang tikka for a bride, the jhoomar chapka, an essential accessory for Eid, and much more. One of these classic hair accessories is the fragrant gajra, that is due a major comeback in mainstream fashion. Gajras have been a part of our lives forever. 90s kids have a distinct memory of these mogra garlands in their mothers' hair. Unfortunately for the millennial generation, the gajra has been relegated to just weddings and occasion wear. The style still holds relevance in the Southern states, though we don't see a lot of young women keep up the tradition. The classic Indian look might be fading from popular fashion, and the old ladies who sell them out of their wicker baskets might become a thing of the past.
If it was up to us, we'd wear gajras on the daily! A young celeb who seems to share this sentiment is Taapsee Pannu and we are loving it!
The Mission Mangal star has been promoting the film in a range of unique sarees that has kept up in awe of her style all week! For the premiere of the film though, the actress went all out in a Gaurang Shah Paithani saree, full with a low bun adorned with heavy gajra. While there has been no lack of gorgeous ethnic looks for promotional events, Taapsee's fresh florals have gotten us very charmed.
Fun fact: The gajra has been around since ancient times, the biggest proof of it being shown on Hindu Goddesses. The lack of perfumes in ancient times paved the way for jasmine gajras, wit women wearing them to enhance their mood and attraction. Smart!
Given how much our workplaces, travel and leisure has evolved, the place for floral ornaments has become novel. Having said that, we love the fact that Taapsee chose to wear on for a popular event. Sure this floral arrangement might look out of place with our business suits, but the smart ethnics? Can we please bring back the gajra for daily wear?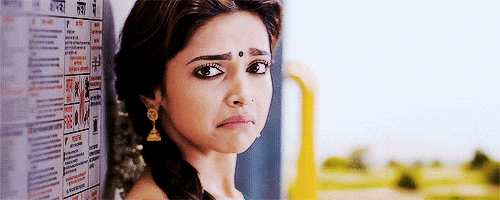 This isn't the first time we noticed the hair accessory being associated with the women of Mission Mangal.
The film sees a lot of its leads wear a gajra. We love how the film's costume designers Theia Tekchandaney, Kirti Kolwankar and Maria Tharakan have stayed true to the source. The very real women who inspired this story did not go without their favourite hair accessory either. If intelligent and busy scientists working towards cracking space travel take time off for gajras, so can we! The film releases nationwide on August 15, are you excited?
GET HAUTERFLY IN YOUR INBOX!