Sama Meerza/Hauterfly
Fashion
Stunning Kamarband Ideas To Steal From The Bold And Beautiful Brides Of South India
By
|
Fun fact: The cummerbund (Kamarband) initially originated in Iran (Persia). The style was brought to mainstream fashion by British military officers in colonial India, where they saw Indian men wearing it. Through time, this staple accessory has taken many shapes and forms, transcending cultures and borders.
For us desis, the kamarband is an accessory that women have made entirely their own as means to adorn our sarees and lehengas. This fashionable waistband works as the perfect little bling to draw eyes to our waists, making them more than just jewellery – they impart sensuality to our feminine figures. They are also an indulgent piece of jewellery saved for special occasions.
Especially for the South Indian bride, whose ensemble is only completed with a kamarband,  more popularly called vadiyanam or vaddanam. Traditionally, a South Indian's kamar patta will have the carving of Goddess Laxmi sitting on a lotus flower in the centre of the band, making it auspicious as well. Also, they are excellent for cinching the sarees, looking particularly chic when paired with a Kanjeevaram.
There are so many styles of kamarbands a bride can pick and choose from, without compromising the look of the saree. We picked some of our favourites for the bridal season. BTW, it wasn't easy to narrow it down, these bands are so beautiful, we want them all!
Matched Sets
You can never go wrong with picking matching sets of jewellery for your big. A constant theme in all the pieces will make it look polished and take the pressure off of picking individual trinkets that you've to cobble together to create a look.
Kamarband Solid Bands
The solid gold bands are for the brides who like smart accessories. They are also a good option for heavier sarees that need that extra cinch to look more shapely.
Leafy Kamarbands
Who wouldn't want to add some natural elements to their bridal ensemble? Leafy kamarbands come encrusted with diamonds or gemstones and are whiff of fresh a overworked bride might need.
Temple Jewellery Kamarbands
Temple jewellery is one of the signature looks on a South Indian bride. These pieces are classic, something you cannot go wrong with.
Dainty Kamarbands
A great look for the minimal bride! Dainty kamarbands are preferred for their simple look because they are not so practical, so we suggest tighter pleats with this one.
Floral Kamarbands
Ah, the floral jewellery trend is spreading like wildfire this season and we are all for it. A floral kamarband is unique, fresh and charming. Make this the statement piece.
Kundan Kamarbands
We love a pretty kundan and pearl combination! A signature look for brides, Kundan kamarbands are great to pair with brocade sarees.
Chain Kamarbands
Talking about minimal jewellery, chained kamarbands are another style that brides can look at. They also come is uber slim designs, meant for the brides who like having the shape without too much metal at the waist.
Layered Kamarbands
The biggest jewellery trend of 2019, layering trinkets can come in handy when brides are looking to do something unique. And a layered kamarband is such an adorable look for a lehenga saree.
Beaded Kamarbands
As far as bridal jewellery is concerned, a beaded kamar patta is right up there looking dainty but sexy. Styled right, this could be the talking point of the entire look.
Now get out there and prepare for the vidaai!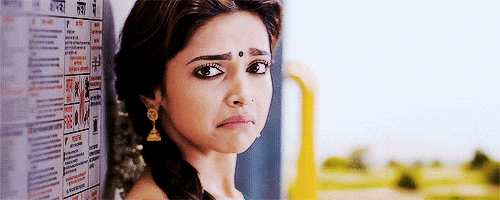 GET HAUTERFLY IN YOUR INBOX!