Christopher Miranda / Hauterfly
Fashion
Shraddha Kapoor Was Dressed In A Design That Was Copied. She Deserves Better. And The Label Needs To Stop Being 'Inspired'
By
|
In the immortalized words of Miley Cyrus/Hannah Montana's decade-defining coming-of-age song Nobody's Perfect, we say "Everybody makes mistakes…Everybody has those days". By the looks of a recent fumble, it isn't just Miley's lyrics that got ripped off, it was also her outfit that made an unlikely appearance on one of our favourite fashion stars. And we are indeed, very mad about that, it ruined out Monday vibe for sure.
Fashion's favourite dark horse Shraddha Kapoor has been occupied with the promotions of her next dance flick Street Dancer 3D, and chose a two piece latex ensemble from Gabriella Demetriades's label Deme for one her looks. Even though she looks damn hot in it, the outfit itself is a big no-no for us. We are very fond of Shraddha and her many sartorial experiments that are like no other celeb, which is why we do not appreciate the label doing her "dirty" like this!
For a promotional event, Shraddha wore an all-black ensemble that bore a striking resemblance to an Alexander Vauthier look on Miley Cyrus way back in 2014. First pointed out by fashion critics EatTweetBlog, we not only agree that it looks similar, we think it is a blatant rip off of the same. And what exactly is the reason for our certainty on the matter? It's not the first time the label has been called our for being too "inspired" by other brands and their unique designs.
Deme by Gabriella has been on the receiving end of brutal comment by several fashion watchdogs, including the omnipresent Diet Sabya who gave out the feel that it's the norm with the label. On further inspection of the brand's collection, I couldn't agree more. Their range sparked an eerie feeling in me – that of having had seen the entire collection before. I had images of the Jenners in their signature slips and the Hadids in their utility chic pieces swimming in my head the entire time. While these pieces may not be a direct rip-off of other designers, they are certainly not totally original. And we know that it is very difficult to come up with totally new designs when you are dipping our toes into many genres of clothing, we'd love for people to at least try a bit harder. Is that too much to ask for?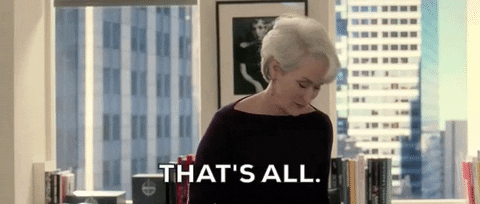 Also, please leave our favourite fashion girls alone, this is so not cool.
Deepika Padukone's Outfit May Be Inspired By Kylie Jenner's MET Gala Dress But It's Definitely Not A Copy
GET HAUTERFLY IN YOUR INBOX!