Christopher Miranda/ Hauterfly
Fashion
Katrina Kaif "Borrowed" Her BFF's Jeans And Left Her In Her Underwear. We're Very Amused!
By
|
Apart from the emotional support and constant laughs, BFFs come in handy for one other thing… borrowing clothes! Whether the same size or we have to stretch out that tee a bit to fit into it, the fashion barter system among women has been going strong for ages. It helps if you have a friend with good taste. It turns out, this is something celebrities enjoy doing too. For Katrina Kaif, it worked out wonderfully. Why? Because Katrina has a no-holds-barred friendship with Anaita Shroff Adajania .
For the next instalment of BFFs With Vogue, Katrina and Anaita are set to chat it up with host Neha Dhupia and we can already tell that it's going to be a hoot! We got a sneak peek into a snippet and in it Anaita talks about the time that Katrina stole her jeans. Wait, what? Read up!
The episode seems to centre around their famous friendship and we can tell some tea is about to be spilt. Already, Anaita has already let loose the secret that Katrina tends to borrow clothes and never returns them. She once de-panted Anaita in her home and walked away with the jeans, leaving her in just underwear.
Katrina definitely seems to fit the bill of that one friend in our girl gang who will raid our wardrobe. And conveniently forgets all about it.  "I am an anywhere shopper. Looking at you, I am shopping. So basically, I borrow for keeps.", she said. It truly goes to show how their mutual love for borrowed jeans, a concept not unfamiliar to us. Do we wonder to who is Katrina planning to pass on the jeans to next? Yes!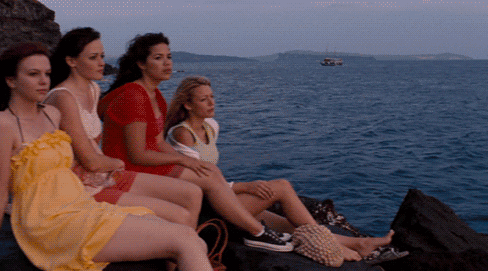 We, indeed, have a real-life The Sisterhood Of Traveling Pants situation on our hands
GET HAUTERFLY IN YOUR INBOX!