Christopher Miranda/Hauterfly
Fashion
Kangana Ranaut Paired Her Rs 600 Saree With A Givenchy Coat And Prada Bag. What A Fab Way To Upgrade!
By
|
Apart from the many accolades, Kangana Ranaut has to her name name an unlikely but quite well-deserved tag. The actress is the one person who could have made wearing a saree to the airport, chic, and she has. Kangana has made the saree her signature travel style and it honestly is mind boggling to us how she manages to do it. We can't even carry a saree for a 5-hour long farewell function and she does it for long-haul flights!
While we are saving the secret behind doing a saree for the plane for another day, there is one recent look we do want to talk about. Kangana was recently spotted jetting out of the city in an elegant peach cotton saree, paired with a solid jacket, handbag and pumps. This smart update to the ethnic piece is the reason why we are such big advocates of the work saree and shall forever be so!
The saree in question is of our particular interest though. In a series of tweets shared by Kangana's sister Rangoli Chandel, she reveals that the saree was picked up by Kangana herself at a local shop form the by lanes of Kolkata.
On her way to Jaipur today Kangana is wearing Rs 600 sari she picked from Kolkata, she was shocked to know one can get such good organic cotton in this amount and it is heart breaking to see how hard our people work and how little they earn…..(contd) pic.twitter.com/EMPJJ4hzzU

— Rangoli Chandel (@Rangoli_A) August 18, 2019
We welcome the fact that it is possible for a big name celebrity to just walk in to a local shop in a city and purchase something for themselves. Especially if it's made by the artisans living in these culturally rich cities. This reminds us an instance where Alia Bhatt wore a custom stitched Anarkali from the resham fabric that her stylist Ami Patel picked up on one of her gully shopping trips. Or the story of Deepika Padukone wearing a saree gifted by her mother from a local boutique of Bangaluru for her high profile wedding. It is extremely charming when we have celebrities make sartorial choices like everyday women, even in the smallest capacity.
We love Kangana for choosing a Rs 600 saree for her needs. But Rangoli's next comment on the same has us in a bit of a fix. The celebrity sister whose Twitter account is "interesting", to say the least, further said to support locally made clothes as opposed to international brands.
(Contd)….please support our own before international brands take away this also from them ? #Indianweavers

— Rangoli Chandel (@Rangoli_A) August 18, 2019
Which sounds a bit ridiculous in this context, since Kangana herself paired the Kolkata saree with a long-line jacket from Givenchy and a classic Prada handbag. None, we know, have anything to do with being local or in support of Indian weavers.
Surely, there are jackets made my Indian designers…and handbags! The idea of Kangana stepping out in an everyday saree is lost  when such a comment is associated with it. There are so many ways celebrities have shown support for Indian crafts by wearing them. From actresses like Taapsee Pannu, who explicitly wears indie labels to designers like Anita Dongre, who work tirelessly with artisans to uplift and support them. Can we please leave out activism from every single breath Kangana takes and let some things be just a fun detail?
I mean…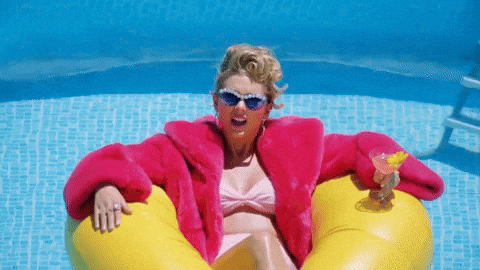 Sonal Chauhan Recreated Kriti Sanon's Off Duty Down To The Shoes. Copied Or Inspired?
GET HAUTERFLY IN YOUR INBOX!