Jigyasa Chandani/Hauterfly
Fashion
Gear Up For The Final Game Of Thrones Season With Really Cool Merchandise! We Love These!
By
|
It feels like a million years ago that we last saw Daenerys' silver-white locks flow in the wind next to a magnificent dragon! Fans of the hit show have spent the greater part of the year coming up every theory imaginable for the finale. From Bran's supposed ability to warg into a dragon to the fate of Viserion under the Night king, all of the speculations has kept fans on the edge of their seat. This has led us to actively seek anything and everything GOT, especially the cool merchandise available in the market. They make excellent gifts for our friends who are fans and for our own personal nerdy collection!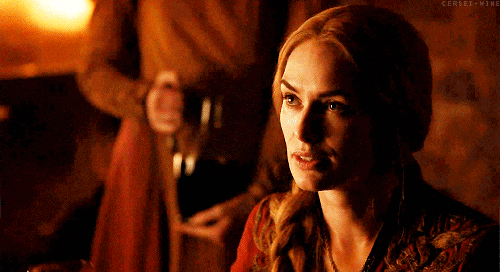 Fortunately, the show is just a week away from its premiere, which means we can start letting off our GoT addiction safely out in the open. We are getting ready to attend countless viewing parties, create drinking games that won't end well and get our hearts broken to a million pieces. Psst… why not get over the episodes with this bottle of GoT special Johnnie Walker whisky?
This, and stocking up on a bunch of GoT merch that will get us hyped for the finale season… from graphic tees to quirky gifts that any Thrones fan will love.
Running Shoes
Getting beach ready has never been so exciting! Adidas Ultraboost has come up with a bunch of cool running shoes inspired by the great houses on the show. Although they don't feature the sigils, they do feature colours and details of the noble families. Which makes our dream to own house Lannister-hued blood red shoes a reality.
Music Box
Ever wondered what one of those old time music boxes from the movies sound like? Let GoT be your introduction to that. Made from high-quality birch plywood, these music boxes chime with the addictive Game Of Thrones theme when keyed in. A thoughtful gift for music lovers and GoT fans alike, we might just get this for ourselves first.
Pop Figure
Game Of Thrones is about to hijack the rest of April 2019 and we've found just the thing for that. For us desis, the show airs at 7:30 in the am, which means all of us head to work with a million questions in our head. To make the bitter pill of work go down a bit easier, we shall plop these cute GoT character figurines on our desks, first thing in the morning.
Slogan T-shirt
Slogan t-shirts are the easiest way to wear your heart on your sleeve. With many brands making and distributing GoT inspired clothes, it's not difficult to find your favourite quote from the show on a shirt. Most fans already own a slogan T-shirt from the show so we wanted to find something unique. How does glow-in-the-dark sound?
Mobile Cover
There can never be too many cool mobile covers around! An underrated accessory that's certainly not exploited enough, the phone case is another way we can show our creativity while putting together an outfit. They can also be an outlet for things we love and want to show off. We pick the sigil banners to encase our phones for the coming month, what about you?
Logo Tee
What better way to step into the bar with a GoT viewing event than a badass logo tee? We searched far and wide for an interesting take in the already popular designs and found one. Featuring the Targaryen sigil with one dragon head blued out, this tee will be a win with the die-hard fan base.
GoT Monopoly
Now we have another way to spend hours with the show, without actually watching it! Hasbro, Inc. and HBO have collaborated on a special edition Monopoly game inspired by the show. It features all the intrigue of the show combined with the addictive gameplay of the popular board game.
A Notebook
After office decor, we will turn to supplies to show GoT some love. Considering how the final season is going to shock us to the core, a personal diary is a good idea to own right about now. So many feelings.  Our go-to journal this month, this notebook is sure to record many rants from us. Psst… it's laminated!
GET HAUTERFLY IN YOUR INBOX!