Christopher Miranda / Hauterfly
Fashion
10 Fashion Moments Of 2019 From Bollywood's Leading Ladies That Were Simply Disastrous
By
|
We are going to get very cliche and cling to the "New Year, New Me" tripe with our 2020 resolutions. With the resolve to not take any 2019 baggage into the new year, we first need to address unresolved issues from the year gone by. To truly move on, one must look into the face of the problem. Stare it down and exercise power over it to never let them affect us any more.
Apart from our personal demons from last year, there are some celebrity fashion fumbles this year that got us all jittery and going "Why??!!" on our phone screens. Our sole aim of acknowledging that it happened is to finally move on from it and forget it, bringing a clean slate to 2020 for a brand new year of fabulous fashion.
Here are 10 fashion moments that we wish never existed in the first place.
Hina Khan At The Cannes Film Festival
Hina Khan was among the few Indian attendees walking the carpet at The Cannes Film festival this year. We were apprehensive from the get-go about Hina's calibre to pull off one of the most prestigious fashion red carpets in the world. This had nothing to do with her being a reality star, but her inexperience in dealing with original styling for global events. She was just not seasoned enough and made us cringe big time with a metallic gown from Australian fashion house Alin Le' Kal. Thank You, Next.
Janhvi Kapoor's "Swan Dress"
Back in 2001, Icelandic artist Björk wore a bespoke Marjan Pejoski 'Swan Dress' at the Academy Awards and went down in history as the campiest red carpet look ever. Which is where we lost Janhvi's version of the dress, where she totally missed the ironic point it was supposed to make. Moreover, the House Of ExC creation was called out for being a Mihano Momosa rip-off, making matters worse for her styling team. Why would you risk your look so for a major fashion event like the Vogue Power List 2019? Let's tread more carefully next year, shall we?
Richa Chaddha In Gaudy Yellow
When it comes to personal style, Richa Chaddha has truly come into her own in the past year. The actress went from being forced into gaudy mustard ensembles to experimenting with unusual colours in a way that can only be called stunning. We desperately want to forget this look from her, so let's get right on it!
Sonam Kapoor In Ultra-Desi
Jacketed sarees? Smart. A gorgeous maathapatti? A wedding essential. Both of them together on an international red carpet? Hell no! One of my least favourite things is when desi celebs feel the need to prove their "Indianness" with their outfits on a global stage. It is one thing to wear a beautiful saree as a show of pride in one's culture…a whole other when it is overdone to death. Case in point: Sonam Kapoor Ahuja in an Anamika Khanna creation for the Fashion Trust Arabia awards. What was she thinking?
Diana Penty At Her Cannes Debut
Another Cannes red carpet we saw this year came from Diana Penty who managed to impress us, except for one golden number. For her first appearance at the Chopard party, Diana teamed a golden tasseled dress by Greek designer Celia Kritharioti, tipping toeing in gold embellished knee-high boots. The entire look was blinding and we wish she hadn't tried so hard. Diana is a pretty girl who would look great in practically anything… except for a Bollywood item number-esque dress. Sorry!
Kiara Advani's Knock-Off Fumble
Kiara Advani has had an interesting year in fashion. The actress is always a hit or miss with her style and we attribute this to stylists' not being able to crack her signature look yet. Which is fine, every young actress is deserving of her own fashion journey, with both fumbles and high points marking her progress. One of her biggest fumbles we do want to be cleared from our memory is a blatant knock-off number from Purple Paisley, which cased a serious dent in her reputation of becoming an untouchable style star. It looked shabby as well! *Sigh*
Sara Ali Khan In "Off The Rack" Tulle
Another young starlet who has been having an exciting year in fashion is Sara Ali Khan. This stunner is very stylish in her downtime. Unfortunately, we haven't seen stylists tap into her inner fashionista yet. To make matters worse, she is always subjected to half-arsed looks that only look good in studio lighting. Her Shriya Som number at the Vogue Beauty Awards was damn underwhelming, it was treated like an "off the rack "alternative and we were left underwhelmed.
Taapsee Pannu's 'Girly' Night Out
There was a certain Kids' Choice Awards that happened and went under the radar just last week. B-town's finest were in attendance and wow, were there some random scene going down at the event because the uber-stylish Taapsee Pannu turned up looking like this! The one-armed cropped trench paired with a sequinned mini ad mustard shoes. Also, what's with the pin-head? Uhm, no!
Ananya Panday Being Shiny Head To Toe
Anaya Panday has been another young starlet who hasn't been able to hit the nail on the head with her style. She is so stunning, we don't know why she is being dressed by the book of celebrity-styling. Her ensemble at the Filmfare Glamour and Style awards was closer to being bad than okay. Also, that slicked-back wet hair look, while a trendy style, completely drowned her. We sincerely hope that she pushes herself further next year with her style, we are craving for some gag-worthy looks from her.
Adah Sharma's Red Carpet Antics
Where do we begin with Adah Sharma's red carpet antics? Every single outfit she has worn on the carpet has been about making a statement, and while we appreciate the enthusiasm, it is so wrongly placed. Her outfits are borderline ugly and look cartoonish, to say the least. There is no stopping Adah so we're gonna let her do her thing. We'll just look for someone is inventing one of those memory erasers we saw on MIB…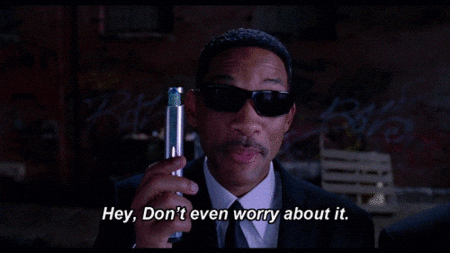 …and practice safe fashion!
What are some of your lest favourite fashion moments from 2019? Let us know!
The Red Carpet At This Event Was Full Of Awkward And Bad Fashion Moments. We Are Shaking Our Heads
GET HAUTERFLY IN YOUR INBOX!