Shutterstock
Fashion
8 Fashion Habits To Break RN
By
|
You've made a resolution to start working out regularly in the new year, you've also vowed to go off sugar. While you're already busy making resolutions for the next year, add some bad fashion habits you need to break too, to that list.
Habits are not that easy to break, but there's no harm in trying, right? Most of us follow certain bad fashion habits – from not knowing your bra size to following every fashion trend from the runway, we all have our weak moments.
But, ladies, it's time to make a vow to ditch the old (and bad) fashion habits and adopt new ones. Let's get down to it!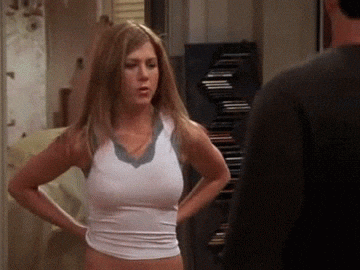 1. WEARING A WRONG-SIZED BRA
Over 64% of women wear a wrong-sized bra! Make sure you get your measurements right before buying that bra, because they are expensive, ladies!

2. BUYING MORE THAN YOU NEED
Just because an item is on sale, you don't need to take out your credit card that very moment. If you don't really need it, don't buy it, because we know (and you know) that you're never going to wear it.

3. WEARING ILL-FITTED CLOTHES
Don't wear tight clothes just because you want to look thin, or don't wear loose clothes, too. Always make it a point to try the item before buying so that you don't end up with a wrong size!

4. ALWAYS TURNING TO BLACK FOR EVENTS
Yes, black is a universally flattering colour and you might want to wear it at different events like birthday parties, clubbing, or dinner dates. But, it's always a good idea to try something new, something bold. Go for bright shades, and all eyes will be on you, ladies!

5. NOT INVESTING IN STAPLES
There are some fashion staples that every woman should have in her wardrobe. From a good old plain white t-shirt to a pair of sneakers, you need to have the fashion staples in your wardrobe, so that whenever you're in a fashion rut, you know what to wear.

6. FOLLOWING EVERY FASHION TREND
Just because it's out there, you don't have to try every random fashion trend. Always keep in mind that not everything suits everybody.

7. FORGETTING TO ACCESSORISE!
Accessorising lifts your entire outfit, ladies. We're not saying you should wear a chunky necklace with a sequined dress, but accessorise according to your outfit, and we bet you will look stunning.

8. COMPARING YOUR STYLE TO OTHERS'
If a horizontal-striped dress looks great on your friend, that doesn't mean it will look good on you. Everybody has their own sense of style, so never make the mistake of comparing your outfit to someone else's. Remember, wear what you feel the most comfortable in!
GET HAUTERFLY IN YOUR INBOX!