Christopher Miranda
Fashion
7 Bra Hacks That Will Come In Handy On The Daily
By
|
While some of the girlfriends love their bras and passionately invest in the fancy kinds, I don't have any such amour for bras. In fact, it's just hate for me and I say this while I fix my bra. Now you must be feeling perplexed about why i have such a hate-hate relationship with bras. One of the reasons behind my strong emotions towards it is that before going for bra shopping, I have to mentally prepare myself. It's a battle that I lose most of the time. I walk in and get intimidated with an array of options available. Why are there so many types of bras? I mean, all I ask is for one that fits me perfectly and is also very comfortable to walk around in.
I am busty and it's not easy to find a bra that can support my chest perfectly. If you're busty too, I am sure you can relate and for those who don't, well God must really love you. However, I am not saying it's a bed of roses for small and medium chested women. From straps slipping down to nips making a cameo appearance, bra problems are all too real. So, being a curious person, I googled and googled until I stumbled upon this YouTuber whose bra hacks are useful AF. Which is why, I am going to share it with you and all the women out there who have to deal with their "nemesis" on the daily (no, it's not your Uber driver).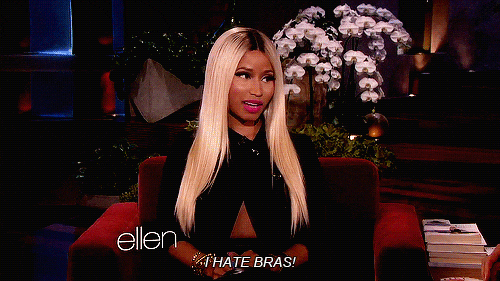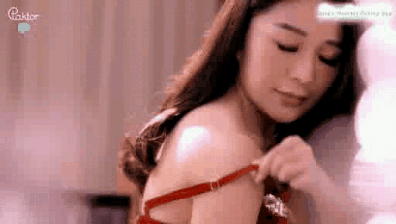 No show bra 
If you love backless outfits but struggle with your bra showing, then this hack will change your life forever. All you have to do is invest in an adhesive bra which is basically like a cup that you can clip from the middle. It will stick on your breasts all day long. And the best part, it doesn't even have straps to show, so nobody is gonna whisper "hey, your strap is showing". Although that's not a problem but it ruins the beauty of a backless outfit. If you don't get an adhesive bra in your size, then you can either buy cups or cut the cups of an old bra out and sew it onto your dress. It's just that simple.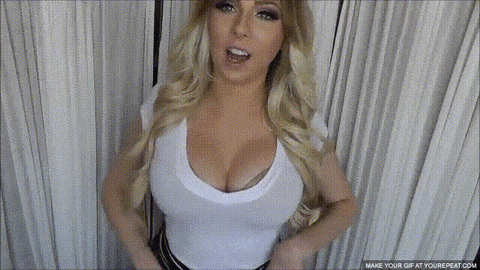 More cleavage 
Hey, don't fret if the plunging neckline of your top isn't able to flaunt your assets perfectly. What your breast need is a little lift and I have a hack to fix that. Stick an adhesive bra under your breasts diagonally and lift it up a bit for more cleavage. I know I am awesome; you can thank me later..
Strapless bra
Strapless tops and dresses look so pretty and can make even the most simple outfit stand out. But whenever I used to come across, the first thought in my head used to be what will I do with my bra straps. Of course, we have strapless bras but if you need more support sans the straps, here's a hack. Pick out your strapless bra and attach just one strap at the back but not on the front. Now simply bring it in the front from the side and let it rest under your breasts. Attach the loose end on the second hook at the back. This will help your bra remain in place so that you can groove all night without worrying about your bra slipping.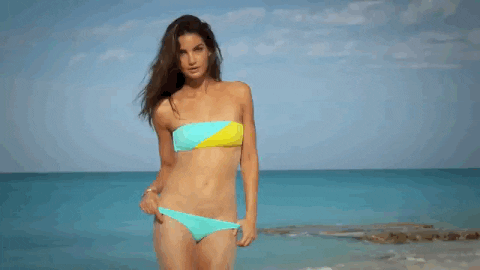 Strapless swimsuit as a substitute bra 
A lot of times amidst the last-minute packing panic, we forget to pack a few essentials for the vacay, such as a strapless bra. But if you have a strapless swimsuit you can you use it for your off-shoulder and tube outfits. Voila you are ready to be a wanderer and a stunning one at that! In fact, even otherwise, you can use this hack when you're too broke to invest in a new bra.
Peek-a-boo bra
Sometimes what we see online is not what we get offline. You loved that pretty plunging neckline dress that flaunts your cleavage. However, when you try it out, it turns out to exhibit even your bra. So to avoid that you can always close it up a bit using a safety pin, but if that's a hassle for you then get yourself a cami secret , a clip-on slip that covers your cleavage/breasts. There are also the lacy kind to enhance the look of it!
See-through bra
Let's admit, we all have a thing for sheer lacy bras! But the only problem with that is it does nothing to cover your nipples. So, all you have to do is use the padding of an old bra and sew it onto the sheer bra or just slide it in your bra. Just so simple, right?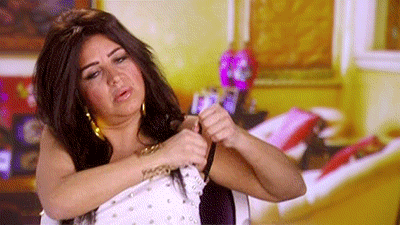 Painful straps
One of my other bra nemesis would be the STRAPS. It's a painful nightmare that I have to live through every day. But not any more! Use another one of your unwanted padded bras and cut out the pads from the bra, fold them and use them as a cushion under the annoying straps. You will feel like the weight has been taken off from your shoulder.
And if you are lazy to read through then follow the tutorial through the link below-
GET HAUTERFLY IN YOUR INBOX!