Chingsanghoih Guite/TheHauterfly
Dating
Date Nights At Home Are So Warm And Cozy. Here's How You Can Make It Special.
By
|
I am a very outgoing person; it's rare for me to say no to a plan of going out. Of course, this is applicable only to people I am fond of you. I have no energy for maintaining pretentious friendships. You may be an acquaintance but I will still do the occasional meeting with you to stay connected, as long as I like you. A glass of sangria, a few delicious dishes, and some laughs later, I feel content with my social side satiated. But in spite of that, I cannot tell you how much I love at-home dates.
The thing is, my motivation for going out often depends on my mood to dress up. If I feel like wearing a little black dress, we go drinking. If I want to dress casual and cute, we go for coffee. If I want to look ugly and have a bad hair day, we go to a movie because you know, it's dark anyway. This is also why earlier I never took at-home dates seriously. I mean, if I am in my shorts and tee, it just doesn't qualify as a date to me.
But turns out, it doesn't have to be that way. In fact, isn't it amazing that you can literally do anything you want? You can turn up in lingerie or not, sit on his lap and watch Friends. Nobody will be there to stare at you unless you live in a haunted house.
In fact, you don't have to go from a spot to another, take a cab, worry about leaving your phone on the bar counter or stand in washroom queues. You can do whatever you want in the same place and make it a cozy one. Here's how you can do it right.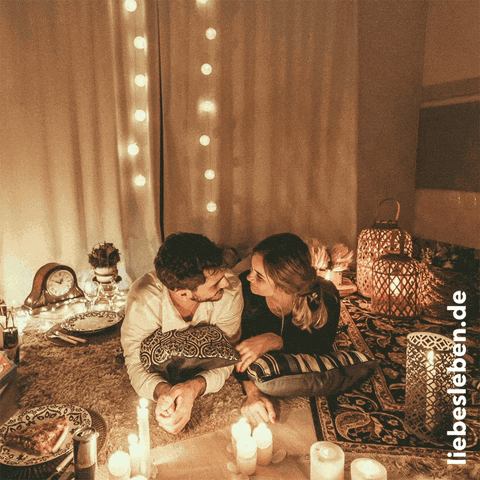 Setting the mood is everything
I don't know about yours but my home is so not equipped to look like anyone can have a date here. Bright lights and all that just don't make the cut. If you have dim lights, use them. Else, get fairy lights and scented candles. You can throw in a couple of balloons, make the room smell like love and add a couple of flowers to the arrangement. It's a date and décor/mood is important.
Dress for the date
Does it feel like a date if you are dressed like you're going for a beach cleanup? Let bae know that he has to turn up in his evening shirt and cologne. It's just not the occasion for him to wear shorts and a tee. And it's highly likely considering it's a home date. Put on your elegant, sexy dress and look like you're going on a date at rooftop bar of a five-star hotel.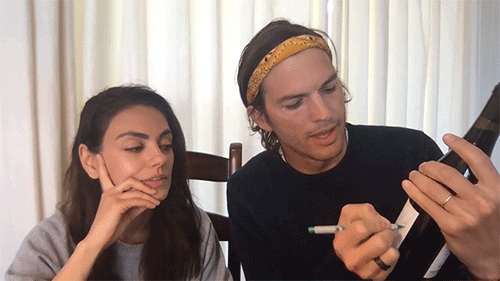 Arrange for food and wine
In fact, you can cook together if you want! But if that's out of the picture, order food that will give you the feels. That doesn't mean making instant noodles at home or ordering dal khichdi. It should feel like you're on your second or third date and not like he has already seen you having a messy sub with no table manners. Pair it with an alcohol of your choice. Serve it in nice serveware if possible.
Keep your playlist ready
Be organised and make a romantic AF playlist in advance. What's the point if you are sitting there looking for songs while he is staring at you with a smile that hides his boredom? And then you can dedicate some time to slow dancing with him while "I wanna grow old with you" plays in the backdrop.
Plan an activity
I love food but that cannot be your main activity! Plan a movie night or do a pre-dinner spa session. If games are your thing, sit down for a post-dinner sesh. Look outside the window and talk the night away with a cup of hot chocolate in your hand. Or get down and dirty with some sexy time. It's your space, your moment and you can plan it the way you want.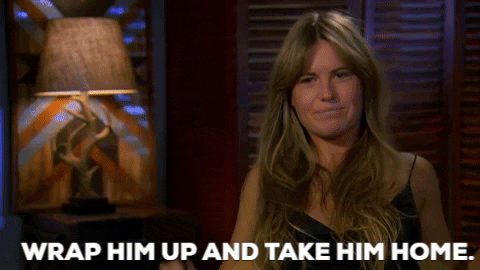 Make sure your space is comfy
What often gets overshadowed is the seating arrangement. Make sure you have already made space for you to slow dance and maybe lit up the area. If you are going to sit down and play games, how about keeping a mattress or a carpet handy? You shouldn't walk out of the date with your butt bone aching and for all the wrong reasons.
Kiss often
Lastly, the best thing about at home dates is that you can kiss as much as you want. So kiss often and make out between episodes. Make out during an episode. Add tongue tennis to your list of activities.
GET HAUTERFLY IN YOUR INBOX!