Chingsanghoih Guite / The Hauterfly
Culture
On Zoya Akhtar's Birthday, A Look At How Her Female Gaze Creates Multidimensional, Relatable Characters
By
|
If you, like me, are a woman who loves movies, and not just the final product but the art and craft of making a spectacle, you'll understand when I say, this is the best time for us buffs. I mean, we've never had such a remarkable set of women behind the scenes, who've ushered in a whole era of some-centric and women-made content. And it can only go upward from here. One of my favourites that makes it to the list is director/producer of movies like Zindagi Na Milegi Dobara and Gully Boy, and shows like Made In Heaven, Zoya Akhtar. And since today's her birthday, it's probably a good time to talk about what she brings to Bollywood, that her other male contemporaries cannot.
The phrase 'female director' is one that'll often elicits different responses, depending on the context of its use. Some filmmakers think by attaching the gender of the director, we're in fact reinforcing the very bias we're trying to fight. Just say director and be done with it. There are some, though, who don't mind the tag much, especially when they believe that their gender helps them tell the stories they want to in a better way. The female gaze, contrary to the rather restrictive male gaze, is a way of employing the female perspective to bring out the emotions and human elements in a story.
The male gaze does exist, and it's what we've been seeing in most of our movies and shows for a very long, long time. But the shift to the female gaze is palpable. It's not just that more women creators are coming onboard and creating good women-centric content. It's that they're doing remarkably well with all kinds of storytelling, be it indie or commercial. In fact, this is where Zoya Akhtar comes in as a game changer.
Zoya's films aren't just about women or women's issues. She helmed the highly successful and popular Zindagi Na Milegi Dobara, making us privy to the inner workings of four completely different kinds of men. We often appreciate male directors or writers for creating strong female characters or stories. Let's extend some credit to a woman filmmaker who used the female gaze to tell a sort of 'coming of age' story of men so well. I know sibling comparisons are wrong, but what Farhan Akhtar's Dil Chahta Hai did for male friendships, Zoya Akhtar's ZNMD did something similar for a younger generation. And that's definitely a sign that women storytellers are just as capable and need to be encouraged to create more.
When I was young, SRK's Rahul/Aman was the gold standard in romantic interests. I wanted a guy who said cheesy lines, who made grand romantic gestures, and who could look into my eyes and make me blush. But I grew up. Now a guy who follows the template of a Bollywood 'hero' is just plain creepy to me. Which is why I love the way that most men in Zoya Akhtar's works are portrayed. Take Dil Dhadakne Do, for example, and the character of Kabir Mehra, played by Ranveer Singh. My obsession with the actor aside, Kabir was what I'd want in a guy that I date! He was funny, sassy, sure a bit confused but had a high-flying hobby, respected women, supported his sister, was practical and could stand up to his parents when it mattered.
Kabir Mehra felt flawed but real, like a guy I could match with on a dating app or meet on a vacation. He is exactly the kind of guy that many women would want, and we needed a woman to show that ideal on screen. Not to mention, Farhan Akhtar's Sunny was obviously a babe, with that monologue where he calls out Rahul Bose's character for his misogynistic remark. That, right there, is a female ally through whom a woman is sending a message of what she needs from a man.
A friend of mine once told me how Bollywood miserably fails at portraying itself on screen. It's almost always caricaturish in its self-portrait. But Zoya Akhtar's debut film, Luck By Chance, didn't feel that. It was a film made by an insider that struck a chord with her fellow insiders as well as people like you and me in the audience who cannot look past the sparkle and sheen of Bollywood. We could relate to the characters of Vikram and Sona on a personal level, because their struggles, though different from ours, still felt like our own.
What's even more incredible about the characters from Zoya Akhtar's movies and shows is that they're usually not black or white. It's something that the male gaze often forced us to see—hero or villain, heroine or vamp, good or evil. In most of Zoya's work, the characters do good and bad things because, well, that's what humans do, right? Which is why, you don't hate any of the characters because there's always something about their circumstances or backstory that makes you empathise with them. So when you watch Gully Boy, it's easy to fall in love with Murad and MC Sher, but it's hard to hate on Vijay Varma's Moeen Bhai. In Made In Heaven, your instinct is to get pissed at Vinay Pathak's character and his homophobia. And then BAM! You discover something about him that just changes your entire perspective.
It makes you secrete empathy. And that is the magic emotion that makes any movie/show watching experience infinitely better.
This empathy was also what brought some pretty impressive female characters on screen. Don't listen to Kangana Ranaut; we don't love Alia Bhatt's Safeena in Gully Boy because she is flawed, we love her despite it. In Bollywood, there's still space for grey male characters, but when it comes to the female ones, it's a difficult path to convince the audience. For them, Safeena is good, and Kalki Koechlin's character is bad. Again, in Made In Heaven, Sobhita Dhulipala's character would be good, but Kalki's character has an extra-marital affair with her BFF's husband, and therefore, is bad. It's a line of sorts that once drawn becomes hard to erase.
But the layers and depth added by the female directors and writers like Zoya Akhtar and her co-collaborators like Reema Kagti, Alankrita Shrivastava, Nitya Mehra, makes these female characters multi-dimensional. And it's probably the best thing that entertainment can do for social change in women's conditions right now. Show their layers and depict them as raw and as real as possible.
The biggest and most obvious advantage of having directors like Zoya Akhtar make movies and television shows is that female sexuality doesn't need to hide behind bedsheets and blooming flowers. It can be flaunted, unfurled and paraded at will. Because, shocker, women are sexual beings. And it's not just men who have a monopoly on brazen sexual fantasies and desires. It's not just men who know what they want. Women do too. And we need more women behind the camera to put out this message for the audiences to grasp.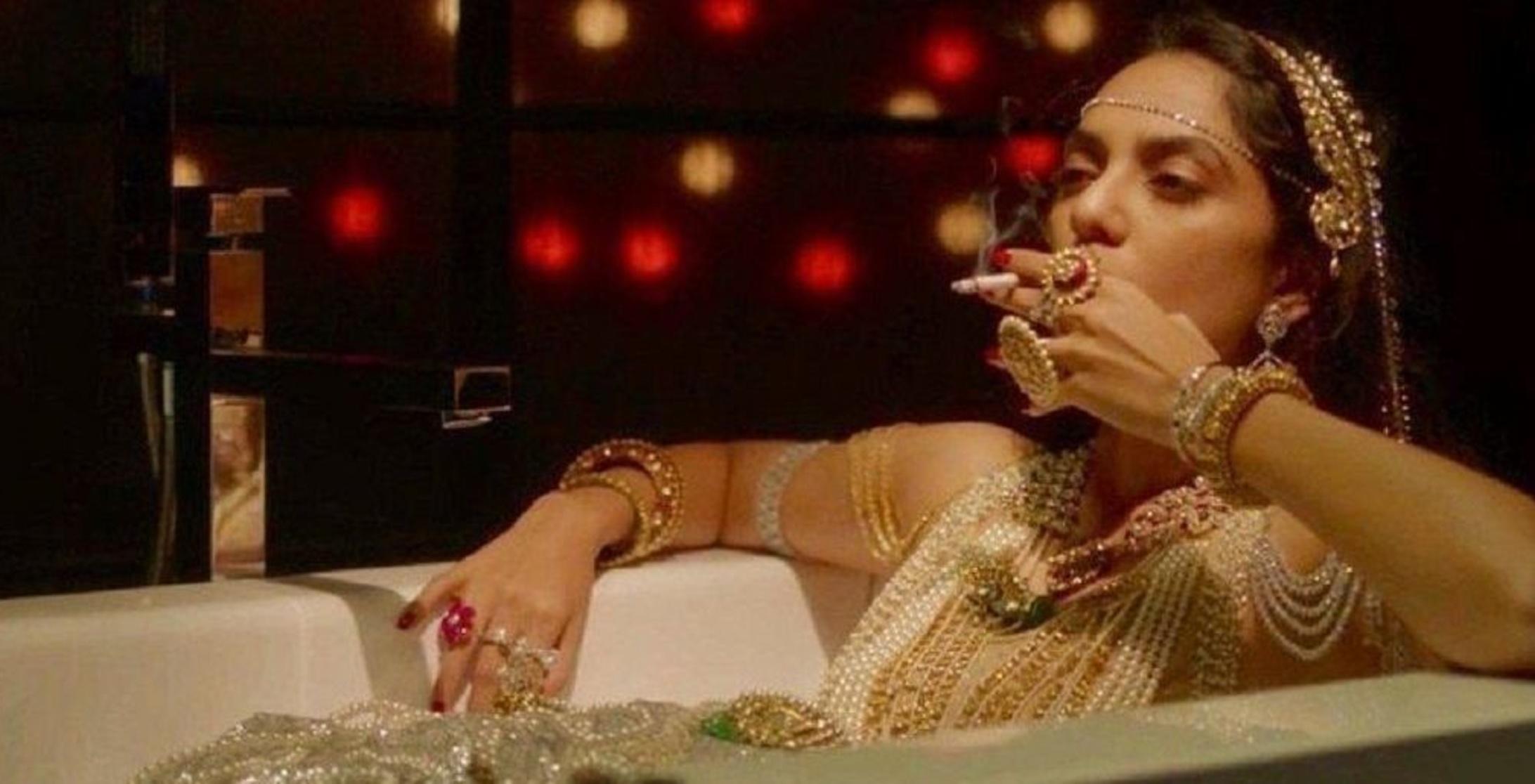 In an interview, where she talked about how women were changing the narrative in entertainment, Zoya Akhtar said, "I realised this much later that while I was growing up, I have only seen physical abuse in Hindi films. It was crazy because we were allowed to watch rape scenes, molestation and assault but we weren't allowed to see consensual sex. That has to impact the psyche because you do not watch people kissing, tenderness. You don't see people making love and how they want to be treated.
What you are putting out is that women will always say no and you will just jump on them. When you are a kid, you don't really focus on it. When you grow up, you realise that was weird and it should change."
In the same interview, Zoya talked about how she and Reema Kagti, with their production house Tiger Baby Films, wants to create more content with the female gaze.
"That needn't only be films about women. We are talking about the gaze on anything. We are interested in alternate stories, queer stories. We are interested in big, commercial stories. We want to take what we want the world to be, mix it in the commercial milieu and put it out there. As filmmakers, we are a hybrid of indie and mainstream. I think that's the kind of stuff we want to tell. We are intrinsically inclined towards Indian stories, which we eventually, hopefully, want to tell to the global audience."
As a woman who is finally feeling like apna time aa gaya because she relates to the stories being told in Indian cinema and television right now, I'm glad that Zoya Akhtar is taking up this charge. Happy birthday, Zoya, keep creating more incredible characters for us to empathise, love and learn from!
GET HAUTERFLY IN YOUR INBOX!