Chingsanghoih Guite/TheHauterfly
Culture
What Women Really Want: That Brands Stop Making Empty Ads About Empowerment And Discounts
By
|
Last night, I was speaking to a male friend. One thing led to another and before we knew it, we were talking about teen pregnancies and abortions. We discussed how social stigma leads to several young girls contemplating suicide, several others being shamed by their families, and them being discouraged to ever speak of it. There's so much weight attached to it and even young, so-called urbane men would probably not consider a formerly pregnant girl as a 'suitable wife'. It's a shame and when my friend said, he too, wouldn't go for it in an arranged marriage, I was shocked. How can someone I know so well be part of the society that is unfair to women? It feels terrible when someone close to you holds a patriarchal mindset and you'd never expect it from them. So excuse me if I don't get excited about the Women's day sales across e-commerce platforms, claiming to empower women by offering discounts on cosmetics.
Don't get me wrong; I love discounts and I love cosmetics. But the commercialisation of Women's Day has brands trying too hard to sell. There's literally no difference between women's right to equality and Christmas because brands tend to take both up similarly.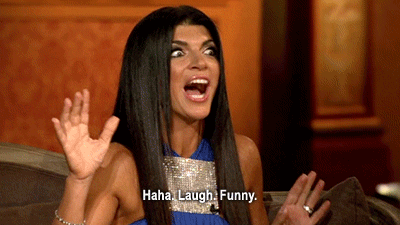 Depolitisation of women's day
International Women's Day was incepted in the early 1900s in countries such as the US, Germany, Russia, and more. India too has been celebrating the day for a remarkably long time. It wasn't born out of the pressing need for brands and restaurants to paint the town candy pink. Nor was it started so women can be told we need pedicures more than equal pay. International Women's Day was set into place to remind the world, and fight for our political rights including the right to vote. Apart from that, the day aimed at never ceasing to fight for equality and end gender discrimination. IWD was meant to help us analyse our growth and never forget that a lot more needs to be changed for establishing equilibrium in our society.
Today, it's come down to encouraging women to buy cosmetics, go for a spa day, invest in clothing and enjoy a pink beer. The patriarchal commercialisation of Women's Day is deeply nauseating and systematically deviates us from seeing the real meaning behind the day.
Come March and you are bombarded with promotional texts from salons, gyms, fashion and beauty brands etc. Many go one step ahead and send these to the men instead – telling them to make the women in their lives feel special and valued. How do they do that? Men will be expecting their wives to serve them dinner at the table, mansplain them and douse them in the ramifications of their sexism. But on Women's Day they can redeem all that by buying them a gift. Yes, because that's how we feel valued.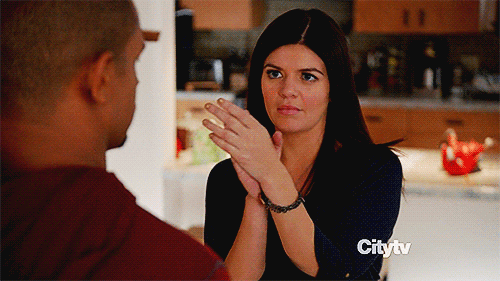 Women empowerment or stereotyping?
Today's consumer is not blind to patriarchy. Gone are the days when you could sell fairness creams without coming across as a brand that encourages discrimination on the basis of skin colour. The consumers are in no mood to take nicely to brands selling men deodorants by promoting them as lady-magnets. On the other hand, an advertisement that comes with a social message is often well-received and the brand is perceived is trustworthy and responsible. Because of the viral nature of these campaigns, woke advertising has become a thing but some brands miserably fail at it.
"Woke advertising and, more broadly, 'purposeful branding' can backfire if it comes across as ungenuine. Referencing hot-button issues can make a brand seem relevant and even edgy. But when there's no obvious connection between the contentious issue and the brand's values and practices attempting to establish a link is likely to backfire," Dr. Abas Mirzaei writes in Medium.
For instance, this Women's Day, audio brand Boat has launched women-centric audio wear including headphones, earphones, and wireless earbuds. How is it women-centric one would wonder? These feature vibrant colours such as Blue, Lime, Red, Yellow, and Pink. "We at boAt stand to enable the Indian women of today and tomorrow with a vibrant collection of wireless earphones for women that are designed to match your stride and your attitude. Get your chic going with Bluetooth earphones for girls that never let you down, just like your goals." reads Boat's website. The campaign comes with a song titled I'm A Rebel. Meanwhile, all women in India fighting the gender pay-gap, biased hiring process, and shattering glass ceiling to meet their goals is…a pair of pink earphones. You see, I don't want a regular "androgynous" black one because 'I'm a rebel'.
Back in 2018, for Women's Day, BrewDog, an alcoholic beverages brand launched a pink "beer for girls" because you know the regular beer is not for us unless it comes in shades of rose. The brand faced a lot of backlash for this and tried to salvage the situation by saying it was satirical. Well, if you have to explain it, the campaign doesn't work.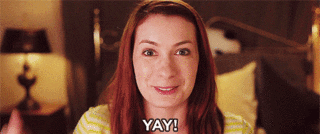 What women want
We have serious issues pertaining to equality, patriarchy, crimes against women, etc. The rot goes deeper with gender scripts that only cause a power imbalance in our society and drives women to the bottom of the pyramid.
Kindly pay us the money we deserve, give us the promotions we deserve, and treat us with equality instead of bombarding us with patriarchal consumerism. Like haha, we won't give you equal pay but we will give discounts on Women's Day. We won't give you safe living options but we will make an ad campaign on body positivity with immensely poor diversity.
Bengaluru-based women's rights activist Asha Ramesh told Deccan Herald: "This occasion is for discussing women's issues, both negative and positive. Instead, objectification of women is being extended to Women's Day too, with such sops. Many issues still persist, such as unequal pay in the agriculture sector and glass ceilings. It is okay to celebrate and enjoy Women's Day. But its significance must reach everyone."
We love the discounts, we love gifts – like any human. So, yes, we appreciate it but can we keep capitalism for another day? Women's Day is about equal rights and humanity; let's not put a price tag or rather a discounted price tag on it!
GET HAUTERFLY IN YOUR INBOX!