Chingsanghoih Guite / The Hauterfly
Culture
Radhika Apte Plays Noor Inayat Khan In 'A Call To Spy', A Film About Female World War II Spies!
By
|
I love movies too much to pick a favourite genre (it's probably sci-fi fantasy), but thrillers, particularly spy movies, are somewhere at the top of my list. Growing up, we never saw too many female spies kick ass; it was usually James Bond, and maybe a random woman on the job here or there. Black Widow, Bridget Von Hammersmark and Sehmat came much, much later. But we did read stories about the time, during World War II or the Indian freedom struggle, when women played a huge, often uncelebrated, role in getting crucial information across enemy lines. One such female spy in history was Noor Inayat Khan, British agent SOE (Special Operations Executive) who went on to became the first female wireless operator from the UK, sent into Nazi-occupied France to aid the French Resistance during World War II. And now, in A Call To Spy, Radhika Apte will be essaying her role.
The film, which is directed by Lydia Dean Pilcher, is written and produced by Sarah Megan Thomas, who also stars in it, alongside Apte and Stana Katic.
View this post on Instagram
For me, A Call To Spy is a triple whammy—I love spy movies, I like Radhika Apte and I am HUGE Stana Katic fan from her Castle days, in which she played another badass female character. Katic was NYPD Detective Kate Beckett, opposite Nathan Fillion's ruggedly handsome crime mystery writer, Richard Castle!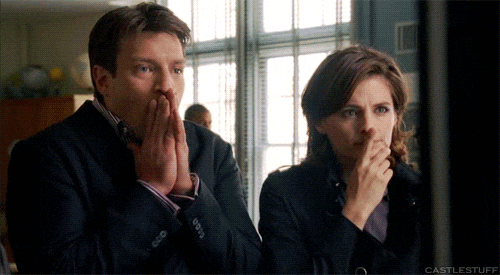 But yes, female spies!
View this post on Instagram
The official summary of A Call To Spy reads quite exciting, as it takes us back to the time of a Britain led by Winston Churchill, that was part of the Allied Forces fighting Nazi Germany. Since they were short on manpower, they came up with the idea of enlisting female spies for their mission. The woman in charge of the operation enlisted two females—one, an American journalist with a wooden leg; and another, an Indian Muslim who was a life-long pacifist and respected Mahatma Gandhi's philosophy of non-violence.
"As Great Britain's forces were stretched thin during World War II, Winston Churchill's Special Operations Executive (SOE) began to enlist women as spies. Their daunting mission: conduct sabotage and build a resistance. Spymistress Vera Atkins, later the inspiration for Ian Fleming's Miss Moneypenny in the James Bond franchise, was the chief recruiter for this secret army. Atkins selected two unusual candidates: Virginia Hall, an American journalist from Baltimore hampered by a wooden leg, and Noor Inayat Khan, a wireless officer of Indian descent and an avowed pacifist. Together, they worked to undermine the Nazi regime in France. The courage, sacrifices and grit of these three women helped quell the Nazi occupation – and ultimately turned the tide of the war."
Check out A Call To Spy trailer here:
The film has already premiered internationally and received critical acclaim. And I am glad we finally get to see it in India too, once it drops on Amazon Prime Video on December 11, 2020. I'm particularly intrigued to see Radhika Apte's portrayal of Noor Inayat Khan, because from all that I've seen or read about Khan, she was one hell of a spy. She was betrayed by people on the inside of the operation and captured by the Nazis. But despite the despicable conditions of her imprisonment and interrogation, Khan is said to have not divulged any information. She was captured in October 1943 in Paris, and eventually, in March 1944, she was executed at a Nazi concentration camp in Dachau. For her services to the country, she was posthumously awarded the George Cross which is the highest civilian decoration in the United Kingdom.
On portraying Noor Inayat Khan, Radhika Apte has said, "I couldn't be happier to be an integral part of this film, working alongside such an incredible cast from around the globe and I am extremely excited about the movie's release on Amazon Prime Video. Since the movie has already premiered globally, I have been waiting for the moment where Indian audiences get the chance to watch this thrilling spy drama. I am hoping that they too will shower the same love and appreciation that we received from other parts of the world."
Her co-star, writer and producer of the film, Sarah Megan Thomas also spoke about working with Radhika in the movie. "Radhika Apte is an incredible talent and it was a joy to work with her. She was my first choice for the role of Noor Inayat Khan, and audiences will find Radhika's portrayal of Noor nuanced, complex, and heartbreaking."
Honestly, I cannot wait!
'Our Obsession With Sex Scenes Reveals Our Psychotic Mentality' Says Radhika Apte And We Agree!
GET HAUTERFLY IN YOUR INBOX!