Shrey Sawant / The Hauterfly
Culture
Look At What We Have Done! 'Saath Nibhaana Saathiya 2' Is Here. But Maybe They Can Redeem Themselves By Not Doing These Things
By
|
I'd like to believe that Yashraj Mukhate's 'Rasode mein kaun tha?' Kokilaben rap going viral wasn't a well-timed gimmick to up the anticipation for Saath Nibhaana Saathiya 2. But the timing of it all is so impeccable no? Oh yes, didn't you hear? Our favourite launderer of all things electronic, Gopi bahu is back with another season of this Star Plus show that has been a constant source of entertainment to the aunties of India and meme fodder to the memers of Twitter. The makers dropped a short teaser clip featuring Devoleena Bhattacharjee, dressed in a pink saree, entering the Modi Bhavan kitchen, as she sings praises of someone named 'Gehna', possibly a new character. With rumours flying around of another Bigg Boss alumnus, Sidharth Shukla being approached to play the male lead in the show, and Kokilaben actress Rupal Patel not being a part of this new season, it's easy to be curious about what more this show has to say in its latest iteration.
Saath Nibhaana Saathiya 2 is back due to "popular demand"
I'm not sure all the memes and jokes meant that we wanted the show back, but that's the reason its makers are sticking to as Season 2 is announced. Devoleena Bhattacharjee, who replaced the OG Gopi Bahu Giaa Manek, shared the teaser on her social media with the words, "We're back by popular demand".
However, turns out, there might be some merit to this claim, because Rashmi Sharma, one of the show's producers told Mumbai Mirror, "Saathiya has been a talking point since its launch in 2010. During the lockdown, its reruns were widely watched and that made us believe this is a good time to bring it back with a new season. Its recall value is still very strong. There will be many new characters and a twist in the storyline, but it will remain a family show and be driven by relationships."
Rasode mein kaun tha? Not Rashi nor Kokilaben, this time!
Now while the producers said that Rupal Patel would be returning to the show, the actress, who has gone viral because of the video, has revealed that she has not been approached for Saath Nibhaana Saathiya 2. And even if she would've been, it would be difficult since she is already committed to Yeh Rishtey Hai Pyaar Ke, a show she currently stars on.
"Actually, I have heard about it, but I'm not sure about the same. Right now, I'm happy playing the role of Meenakshi Rajvansh on Yeh Rishtey Hai Pyaar Ke on Star Plus. But my love and blessings are with Rashmi ma'am. I can't do two shows together. Also, I have not yet been approached for Saath Nibhaana Saathiya 2 by the makers. However, my good wishes are always with them." she told Latestly.
Desi Twitter has chadhaao-ed a cooker full of memes about Saath Nibhaana 2
I'd like to think 'Yeh Rashi thi', behind all these memes that are trending on Twitter since the teaser dropped, but the Tweeple indeed were more than ready for this moment!
All set to release #SaathNibhanaSaathiya2
Public: pic.twitter.com/ynyqm65fiF

— noDDy🔥 (@wildest_maniac) September 1, 2020
#SaathNibhanaSaathiya2 is coming soon on star plus.

Every mom to #starplus* pic.twitter.com/nGM4sVZSq1

— 𝑨𝒓⚡𝒉 (@A_FlirTy_bOy) September 1, 2020
Upcoming scene from #SaathNibhanaSaathiya2 pic.twitter.com/NPoFxntEFt

— 🌻ᴶᴬᵞᴬ ᴾᴬᴺᴰᴱᵞ🌻 (@baby_girlll12) September 1, 2020
Y'all didn't noticed this vim bar which was used for cleaning "ahemji's laptop".😂😂😭😭😭😂😂
Aur Karo videos viral..gadhhonnnn..#SaathNibhanaSaathiya2 pic.twitter.com/v5NziRHgIf

— ADHURA ALVIDA (@mysterious02127) September 1, 2020
#SaathNibhanaSaathiya2 will be telecasted soon on starplus .

mom waiting for telecast : pic.twitter.com/CJoJjehC5M

— sarcasmic_way (@vikasray007) September 1, 2020
#SaathNibhanaSaathiya2 is coming,everyone be like: pic.twitter.com/hphwExekxI

— Manav Khatri (@themanavkhatri) September 1, 2020
#SaathNibhanaSaathiya2 is on trending ..
Meanwhile Star Plus pic.twitter.com/ano2nku10B

— 🇮🇳🇮🇳Meme_wale_baba🇮🇳🇮🇳 (@meme_me_baap) September 1, 2020
#SaathNibhanaSaathiya2
Who is excited, no one, 2020 is worst year, and you add anather problem. pic.twitter.com/lT2rWHBKje

— sanskari_baccha (@sanskari_hu_007) September 1, 2020
Me: That's it 2020 can't be much worse.#SaathNibhanaSaathiya2 arrives..
2020: pic.twitter.com/rEobIvKBCq

— local dude (@localdudee) September 1, 2020
#SaathNibhanaSaathiya2 is trending
Le Twitterians: pic.twitter.com/ZBpCGrqsbv

— Sairaj Sonne (@_i_am_s_s) September 1, 2020
*Star Plus after taking out the new season of saath nibhana sathiya 2 : pic.twitter.com/9Z80U899XR

— 𝕳𝖎𝖒𝖆𝖓𝖘𝖍𝖚 𝕾𝖊𝖙𝖍 (@tereMaalKaYaar) September 1, 2020
Or pucho rasode me kon tha???#SaathNibhanaSaathiya2 pic.twitter.com/smyMuQlbrD

— Chhaya Rajbhar (@RajbharChhaya) September 1, 2020
You see meme fodder. I see opportunity for Saath Nibhaana Saathiya 2 to not screw this chance up!
Look here, having watched this show when it was airing, and having re-scanned its bottomless episodes of Season 1 to write articles about it, I can tell you that Saath Nibhaana Saathiya messed up on a lot of fronts. It propagated the idea of a very toxic Indian household, where the women are abusive control freaks, the men are silent participants in misogyny and together, they both uphold the oppressive patriarchal mindset that the Indian society and its derivative saas-bahu shows are famous internationally for. There was also a culture of undermining audience intelligence at every given point, by introducing plot points like revenge for something that was done years ago and is forgotten by everyone, child swaps, stupidity, internal plotting, people pretending to be ghosts and getting away with it, fake pregnancies and people falling in love with their spouses after hating them for very valid reasons.
But Saath Nibhaana Saathiya 2 has a chance of changing this. It is indeed true, as the makers have pointed out, that this show has an intense recall value amongst the younger audience. More so, after the Kokilaben mashup and Rashi memes went viral. What's more, the teasing of a new character Gehna could mean that she's a new daughter-in-law or daughter in the family. And Gopi Bahu is the new Kokila, the mother/mother-in-law in charge of the Modi household. In this assumed setting, her character now has the chance to learn from everything her saas did wrong, and the naïvete that led to a lot of the issues on the show, and avoid them all.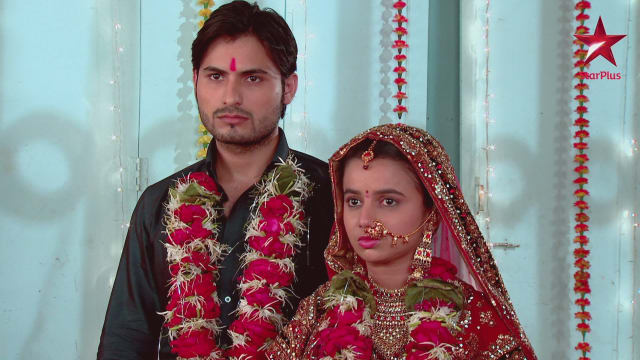 It's like Season 1 is a readymade 'What Not To Do' guide for the makers! I'm not asking major progress like showing the family warming up to a same-sex relationships (although, why not?). But Indian families have come a long way from 2010, when the show began, and 2017 even, when the show ended. Pretty certain that there is a non-regressive, un-idiotic way of depicting how families mess you up as a person!
Just off the top of my head, the show could have a wedding that is, for a change, performed with conscious consent from both parties, perhaps? The women in the family could be working women who have to handle both real workplace issues and home drama, and that's where their husbands step in to offer support, which would lend more gravitas to the title, 'Saath Nibhaana Saathiya'! The most important character, that of the mother-in-law, could be a woman who has raised her sons to be respectful and considerate of their wives, and who do not feel emasculated if they participate in household chores. Can you picture a 'Rasode mein kaun tha?' scene where it is one of the sons who is being scolded for not knowing how to use a pressure cooker properly?
Imagine the Modi Parivaar to be a progressive Gujarati family, who's only major issues are holding on tot their modern values in a society that is regressive. They can't find rishtas for their daughter, not because she faked a pregnancy and is a downright brat, but because she is highly educated, runs her own business and has tattoos. And when Sima Taparia-type rishta aunties come in with prospects, her family's totally forcing her to not compromise until she meets a guy who appreciates it all! The family's dinner-time debates aren't about who sabotaged who in the kitchen but rather a healthy debate on left-wing and right-wing politics! One of the couples could be inter-caste and even do a live-in; someone comes out of the closet, and there are issues like surrogacy and adoption tackled in a tactful manner.
I'd love if the family had a pet, because their mansion seems to have enough space for a whole zoo to co-exist with humans peacefully. And since Rashi is dead on the show, and it has an affinity for ghosts, why not make her return like the late Priya Tendulkar's character did, via a talking photo frame in Hum Paanch? I feel like Rashi could totally be savage, passing commentary on the goings on in the house! And for heaven's sake, nobody wears makeup and jewellery to bed. Please. This much toh do!
From what I understand, saas-bahu serials come up with these exasperating farragos of distortion for the sake of TRPs. These days, every second person is regressive and orthodox in their thinking. Which means, the most controversial thing to do in such a scenario would be to show characters that are progressive and free-spirited! See how you catch the attention of the younger generation for being a modern values show as well as the older generation for peddling something as preposterous as freedom of speech before your elders and marrying only for love.
Samjhi gaya tame Gopi Vahu?
GET HAUTERFLY IN YOUR INBOX!