Shrey Sawant / The Hauterfly
Culture
From 'Thappad' To 'Gunjan Saxena', Bollywood's Progressive Papas Are Showing Us How To Raise Strong Women
By
|
I remember watching Gunjan Saxena: The Kargil Girl and tearing up every time there was a scene with Pankaj Tripathi in it. I text a friend, "Why was this movie making me so emotional?" Personally, I've never been stopped from pursuing my dreams as Janhvi Kapoor's Gunjan Saxena was because of being a girl. I've had a fairly supportive family, who does keep me under some basic restrictions (change takes time) but always backs me where it matters. So what was this emotional upheaval inside me each time I saw Gunjan's father, played by Tripathi to serene perfection, motivated his daughter towards her dream? And then, when the climax arrived, and I saw Gunjan make the split-second decision that would change her life, I realised what it was. The tears were tears of contentment, that Bollywood was finally portraying progressive fathers, and of longing, because I could see how much we needed such progressive fathers in real life, who could raise their daughters to be strong women.
For years now, a quintessential Bollywood baap was almost always one-dimensional. He was either kind and good or villainous and devious. And either way, he was always the 'still water runs deep' kinda guy, who didn't have much emotion to show. He'd save that for Maa. When it came to raising daughters, a Hindi cinema father would either be conservative AF, always worried about his ghar ki izzat and resort to honour killing his daughter's love if she decided to fall for a guy he didn't approve of. Or otherwise, he'd be one of those fathers, whose only idea of being modern was to let his little girl wear pants and skirts, spend his money, and joke around with him. Occasionally, if we were lucky, we'd get to see fathers who truly saw their daughters as human beings who could be anything they wanted to be. These were rare, like finding abject poverty in a Karan Johar movie or logic in a KRK tweet.
But in this last decade, something seems to have shifted deep inside in Bollywood's core. It's finally willing to churn out some amazing parental figures, be it the late Farooque Sheikh's character in Yeh Jawaani Hai Deewani, Amitabh Bachchan's Bhashkor Banerjee in Piku, Kumud Mishra playing father to Taapsee Pannu's character in Thappad or even Jassie Gill playing Yagya Bhasin's father in Panga. These fathers are not the typical movie parents we've seen growing up, like Dilip Tahil and Sadashiv Amrapurkar of Ishq who would plot and resort to henchmen against their own kids. Or Amrish Puri of DDLJ who would think their every decision was correct, or Alok Nath of every Rajshri movie, who was nice to the point of being impractical and impervious to the ground realities of the world around them. Oh, and let's not forget Amitabh Bachchan as Narayan Shankar of Mohabbatein and Yashvardhan Raichand of K3G, who'd happily let their kids walk out (or fall out) of the house simply because they wanted different things.
Nope, these new Bollywood fathers, especially the ones that were playing papas to daughters in these movies, were much more aspirational than believable. Why? Because it is hard to imagine that with so much regression in our country, such fathers can even exist. And that's precisely why I cried as I watched Pankaj Tripathi's character try to remove every hurdle in his daughter's path to her dreams. She lost out on being a commercial pilot; he led her to the IAF. She was deemed unfit for the IAF, he trained with her so she could have a fighting chance. She wanted to give up on her dream because of misogyny, he became the only man she'd ever need to believe in her….Now you see where the waterworks are coming from?
Something similar happened to me when I was watching Thappad in the theatres. Another brilliant actor, Kumud Mishra played Taapsee Pannu's father in the film. Just like Tripathi, he was a man of a few words, but his silences spoke. And his actions spoke louder. Every time his daughter, who was about to separate from her husband because he slapped her, asked him if she was doing the right thing, he was there to assure her that she should follow her heart. Even the scene right after his daughter gets slapped, when he and his wife, played by Ratna Pathak Shah, return home, he's shaken by how his son-in-law could treat his daughter like that. He doesn't dismiss it as 'their private matter'. In fact, having not said anything back then, when he sees his own son mistreat his girlfriend in a similar way, is is the only time we see him raise his voice, as he asks his son to apologise.
Also Read: Annup Sonii, Divya Dutta's Short Film 'The Relationship Manager' Is A Hard-Hitting Take On Domestic Abuse During Lockdown
As a father who is close to his daughter, he is in a unique position. But he doesn't try to influence her. He waits for her to come to her own decisions, and offers her support and guidance when she needs him to. While Pankaj Tripathi's character had zero flaws shown in Gunjan Saxena, Kumud Mishra's character faces a difficult truth when his wife calls him out for never questioning her when she stops singing to focus on their family. His realisation of his mistake and regret is as palpable as it is congenial.
Speaking of regrets, I'd hate to miss out mentioning Anil Kapoor's Kamal Mehra from Dil Dhadakne Do. A modern father specimen, he likes to pretend that he is perfect. But it is evident from the get go that he isn't an ideal man, husband or father. It takes a dressing down from his own son (we need more bros like Ranveer Singh's Kabir), and a near-death experience (if you count gastric problems in), to jolt him awake. But when he is awoken, he stands by his daughter (Priyanka Chopra) for the first time, which empowers her to leave an unhappy marriage. What I loved the most is his ability to apologise to his daughter Ayesha for intentionally ignoring her plight for the sake of their family's societal 'prestige'. Parents, especially fathers, don't usually enjoy being taught by their children, much less apologise for a mistake they've made. And Kamal doing what he did, normalises that.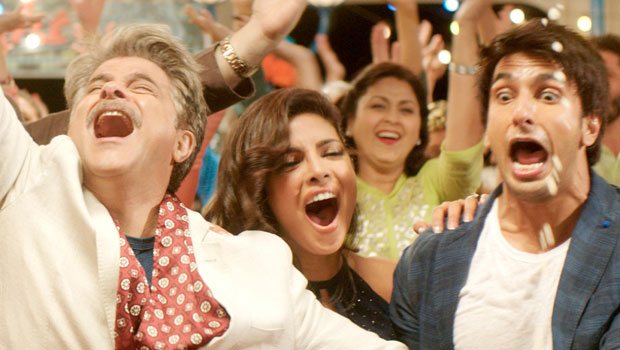 Then we have the father who is not normal at all because his 'motions' are not normal, Amitabh Bachchan's Bhaskhor from Piku makes me glad in so many ways. I remember watching the movie and wondering if all Bengali dads are this awesome! He's probably the first father in the history of Bollywood baaps to speak about his daughter's virginity but not in terms of his family's izzat! He schools Rana (Irrfan Khan, bless his soul) on how a woman's purpose isn't just to get married and push out kids. He has raised Piku to be a strong, independent woman who'd be pretty okay without a man there to support her. His banter with his sister-in-law (Moushumi Chatterjee) minus all inhibitions, particularly when he shut her down for suggesting Piku get married, made me love him even more.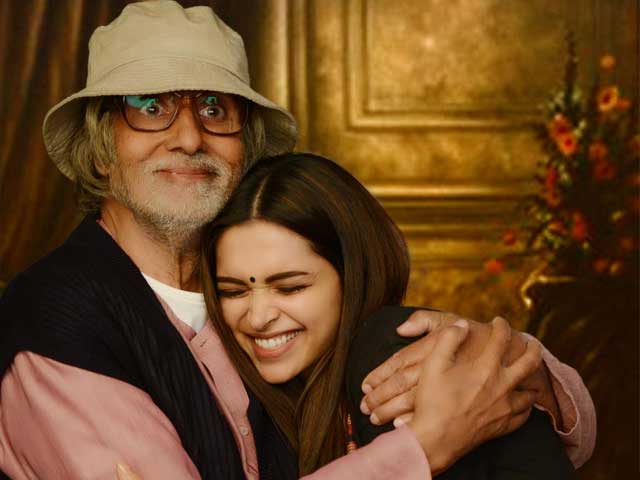 What's common in all these aforementioned fathers is how deftly they tackle the sexism and misogyny in the society around them, to empower their daughters. It is not always overt or melodramatic (okay, maybe Bhashkor was a bit). They don't make a big show out of it, like most male leads do when they've upheld a woman's dignity. There's none of that crying and sobbing which is a trait often left to the mothers of Bollywood (changed quite a bit by Neena Gupta, Ayesha Raza Mishra, Neetu Singh, Ratna Pathak Shah). They're the strong, silent pillars of strength that their daughters can draw from, without hesitation. I also noticed how these characters almost always have calm demeanours, are soft-spoken and gentle. Upon a closer look, you'll notice a little difference in how they treat their wives with respect, even let them call the shots without feeling emasculated in any way.
They don't want to make a show out of what they're doing. They're not being 'saviours' to their little girls, or their heroes. They're 'enablers', 'cheerleaders', 'support systems', 'mentors', and most often 'best friends' to their daughters. You won't see them try to change the society, or set an example. Rather, they want to usher the change in their own homes, for the sake of their daughters. The rest will happen on its own. When I think about this, two scenes stand firm in my mind. When Angad Bedi, who plays Gunjan's brother, tries to tell his father that he is indulging all of Gunjan's dreams but not thinking about her safety. Pankaj Tripathi uses one of those silent smiles he is known for, and simply ends the conversation with one sentence. It isn't an insult, nor a reprimand. Because he cannot single-handedly change a rigid mindset, he simply choses to not engage his son's sexism.
The second scene is from Ek Ladki Ko Dekha Toh Aisa Laga, where Anil Kapoor, who plays Sonam Kapoor's on screen father, is faced with a choice. He can think about the society or he can think about his daughter's happiness in a same-sex relationship. He choses the latter. But his son is unable to make that leap. Here too, the father does not attempt to convert the entire village or family to accept what he has accepted. Instead, he leads by example.
The result of such parenting is evident in the kind of women they raise. Gunjan, Piku, Amrita, Ayesha and Sweety are strong women, unafraid of chasing after what they want. They're well-rounded, well-adjusted, individuals, not limited by their gender. But most importantly, they're able to be these women because, perhaps the most important man in their life stands by them. A father is the first man that a woman encounters in her life. And if he manages to effectively avoid infusing any sexism or misogyny in her life through himself, she will grow up not being controlled by them. Yes, eventually she may be shocked to discover that the world is not as receptive to her identity as her father is. And she might stumble or falter. But knowing that she'll have her father supporting her no matter what empowers her in ways that nothing else can.
So, here's to these new bunch of progressive papas of Bollywood! Leading the way to a better society in real that is influenced heavily from reel!
GET HAUTERFLY IN YOUR INBOX!